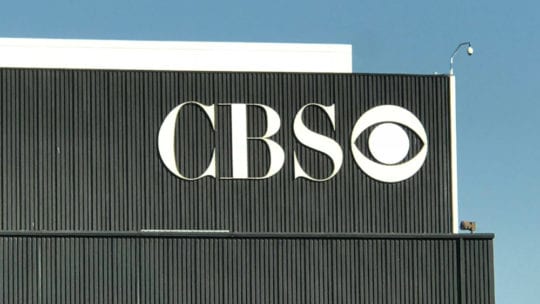 In a move to compete with entertainment streaming trends, CBS and Viacom mended their 2006 separation with a merger Tuesday (Aug. 13, 2019). The companies hope to expand their video catalog, investing in new movies and shows, allowing for the opportunity to capture more advertising dollars from an emerging market. 
The CBS/Viacom marriage comes on the heels of a year filled with continual headlines of media mergers. Disney picked up 21st Century Fox in March to keep up with Netflix, Amazon and Hulu's continuous original programming. On Monday, Verizon dumped niche blogging platform Tumblr, at a loss of more than one billion dollars, to Automattic, home of  WordPress. And on August 5, two of the largest newspaper companies left on the market, GateHouse Media and Gannett, announced plans to incorporate, to maximize resources and, most likely, profits. 
There's no arguing about the importance of a steel-toed communication plan for a merger. External AND internal communications need to be orchestrated in respect to many audiences—investors, employees, consumers, the media and more. It can be somewhat overwhelming for those involved to perform with speed and accuracy, all the while keeping a brave face for stakeholders unsure of an acquisition's future impact. 
We look at several PR best practices for organizations going through mergers, allowing for the best possible outcomes for all involved. 
Get all parties on the same page
This is almost needless to say, but is it? Some mergers include the integration of massive teams. When this happens, both companies' communications teams need to meet with the representative leadership and decide on a uniform message. Whether there is a name change, new logo, or the continuation of separate brands now under a parent owner, working together to distribute the same message can help resolve confusion. 
Do not forget about employees
Mergers often are not much fun. And "research shows that between 50 and 70 percent of deals fail to achieve anticipated results," according to strategic consulting firm Gagen MacDonald.
Employees provide most of the effort to meld cultures and make incorporating work. Usually the combination of assets reduces spending, often resulting in job losses. It's only natural for employees to worry about their livelihoods and status after a merger announcement.
Regardless of leadership's plans, it is extremely important to be transparent and timely in communicating information to employees. Whether an organization has an intranet or company-wide Slack or email system, it is important to have a prepared statement, preferably ready-to-go before the merger announcement. That way when the merger is announced to the public, employees have heard about it from the company first, not the media. 
Lawrence Parnell, associate professor and program director for the masters in strategic public relations at The George Washington University, says companies need to give the same amount of care and attention to communicating to employees at all levels that they give to Wall Street and the media.  
"If you interact with a CBS employee, or a bank, you aren't going to call the headquarters and ask about a merger," Parnell said. "You are going to ask someone in the retail [sector]...this person needs to know how to talk about what is going on."
And companies need to plan beyond announcement day for employee communication.  Make sure everyone understands the rationale, costs and benefits. 
"If you communicate a process for employees to be made aware [of information] and answer questions in the days and months following, they will continue to stay engaged and motivated," Parnell said. 
Engage in social listening
The real work comes after a merger or acquisition is announced, and it's not only your employees who will have an opinion. 
"We used to say, 'Expect internal messages to show up externally within a few days,'" said Katina Arnold, vice president of corporate communication at ESPN. "Today, in the digital age, they reappear [externally] within a few hours, minutes or even seconds. You must adopt a mindset that anything you say internally could be immediately consumed externally."
The best way to monitor reactions and questions around an acquisition or merger is to utilize and follow a social listening plan. Setting up relevant hashtags and keyword searches on platforms such as Hootsuite, Sprinklr or Buffer will allow you to follow the conversation.
Native periodic keyword searches on Twitter, Facebook and LinkedIn will also allow you to read the tea leaves for the main concerns regarding the brand and future actions. Even hourly or daily Google searches can test the waters for brand sentiment. Take this research and work to create content that can respond to the thoughts being broadcast.