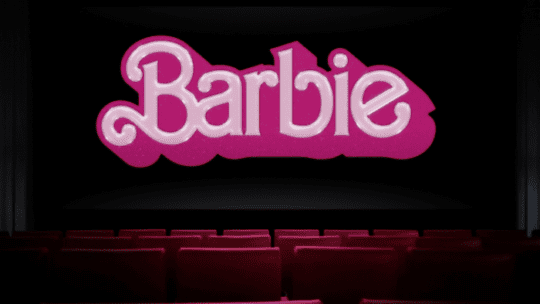 Chances are you've seen one of the countless activations promoting Greta Gerwig's movie, "Barbie." From Burger King Brazil's Barbie Burger to a bright pink billboard in the United Kingdom to a Progressive Insurance commercial set in the Barbieverse, this integrated campaign has touched billions of consumers around the globe.
So, what can communicators learn from this awe-inspiring work, and how can it help your brand?
Build meaningful brand partnerships
Barbie is a jet-setting, rollerblading icon. As such, it makes sense that Barbie has partnered with brands like Béis to develop a luggage collection and Impala to create one-of-a-kind inline skates.
If you are going to partner with another brand, ensure that it aligns with your company's mission, values and image. Depending on your goals, you may want to find a partner with a similar customer base or one with a slightly different customer base.
Know your target audience
While it may seem like the media frenzy surrounding the "Barbie" movie targets anyone and everyone, there are specific advertisements, partnerships and placements that intentionally target specific consumers. From Hot Wheels' Barbie Corvette to Homesick's Dreamhouse candle to Ruggable's Barbie rug and Xbox's Barbie-inspired console, there are products for consumers of varying ages, genders and incomes.
This strategy identifies touchpoints to engage different individuals based on varying interests. If you understand the way that your audience thinks, feels and behaves, you too can accomplish this. Find out what your customers relate to, why they buy your product or service, what makes them tick, and then capitalize on it.
As a rule of thumb, you can never know too much about your audience; the more research conducted, the better.
Make consumers a part of your story
While user-generated content is nothing new, Barbie's marketing team went above and beyond to make consumers a part of the Barbieverse. From a selfie generator that took social media by storm to the life-sized Barbie boxes placed outside of select movie theaters, there were ways for people to get involved in person and online. Every selfie shared meant more coverage for the movie, at no cost to the Barbie team.
When you start a campaign, think of ways to involve your community. Ask customers for photos, reviews and more, and share them to authentically represent your brand.
Break barriers
Sometimes, you have to think outside of the (Barbie) box. If you're looking to make waves, you have to do the unexpected.
Who would have anticipated a Barbie x Bumble collab? These types of intriguing partnerships can be just the thing to get your company into the spotlight.
But be careful not to go too far. While the Barbie x Bumble partnership may be a surprise, the activation involves auto-generated compliments from Barbie characters. This positive, kind-hearted approach makes sense for a brand like Barbie. If you are looking to astonish people, ensure that it aligns with the overall goals of your company.
Amplify your news
Did you hear about the pink paint shortage caused by the Barbie movie? Did you see Margot Robbie's Vogue cover? Barbie's team did a great job of amplifying the news shared around the movie. You can do this, too.
If there's a story about your company, share it on your socials and website. You may consider adding an "In the News" section to your homepage or send out a regular newsletter featuring your brand's top media placements. This way, more people will see the coverage.
Whether you'll be seeing Barbie on the big screen or not, lessons from this Barbie-mania may be the key to your brand's future success.
Kayla Hannemann is an account coordinator at Impact PR & Communications.