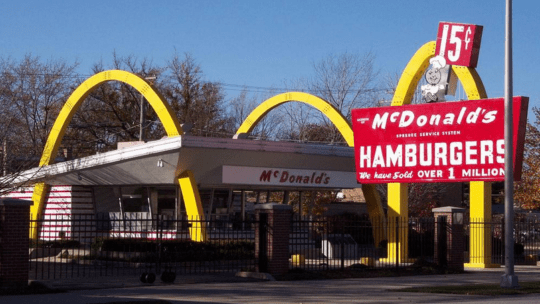 Amid the #MeToo and Black Lives Matter movements, McDonald's is changing the rules for how corporate America handles a crisis. Earlier this week, the company sued disgraced former CEO Steve Easterbrook to recoup stock options and other compensation. The hamburger giant alleges Easterbrook had sexual relationships with three employees and awarded stock shares to one of them. The suit seeks to recoup millions in severance it paid the former chief.
The Aug.10 legal complaint is further evidence that, for companies, the time of downplaying such accusations is ending.
"The lawsuit represents an extraordinary departure from the traditional disclose-it-and-move-on decorum that American corporations have often embraced when confronted with allegations of wrongdoing by senior executives," journalists wrote in The New York Times.
This issue goes to the importance a company places on its culture and the needs of employees and customers. "McDonald's does not tolerate behavior from any employee that does not reflect our values," current CEO Chris Kempczinski said, according to The Times.
One disappointment: McDonald's hasn't explained its latest initiative in a public communication. It should—McDonald's needs to express its views to customers. As far as we can tell, Easterbrook also hasn't commented on the recent suit. Upon his departure last November, Easterbrook wrote a memo to employees admitting one inappropriate relationship.
"I engaged in a recent consensual relationship with an employee, which violated McDonald's policy," Easterbrook said at the time. "This was a mistake...I agree with the board that it is time for me to move on."
Easterbrook was fired without cause. It is estimated he left in November 2019 with a severance package of $70 million-85 million.
More Misconduct
McDonald's says it uncovered Easterbrook's further misconduct after receiving an anonymous tip last month. It then started a second investigation. For a company to launch two probes into the same matter is unusual. It's like getting your first crisis statement wrong and having to issue updates or even corrections—not a good practice. On Aug. 11 The Wall Street Journal reported that investors are grumbling that McDonald's should have unearthed Easterbrook's other infractions earlier.
Still, for corporate communicators, especially those at publicly-traded entities, the McDonald's lawsuit makes clear that companies are listening more closely to the public: company boards will deal harshly with executives' misbehavior instead of trying to hide them.
No Story Here
Recent scandals have seen companies often refuse to take decisive action. Instead, they engage in a lengthy period of hand wringing. Look at the Boeing 737 Max crashes and scandal or the Wells Fargo fake-accounts crisis.
When Los Angeles city attorney Mike Feuer sued Wells Fargo, the nation's largest bank at that time, it immediately denied the allegations. This was three years before the bank's misdeeds made national headlines, in 2016.
In that time period, Wells Fargo made no significant leadership changes. CEO John Strumpf testified on Capitol Hill in 2016 that he had no knowledge of fake accounts—which made him either clueless or a liar. He kept his job despite that disastrous Hill appearance. Eventually, Wells Fargo, forced into a corner, accepted some blame; Stumpf started by fingering mid- and low-level managers for the misdeeds. That also was a disastrous move.
It was months before Wells Fargo made key personnel changes, including Stumpf's ouster. The bank struggled to launch a vigorous PR campaign to regain the public's trust and overcome a culture that devastated the brand.
Football Crisis
More recently, the Washington, D.C. NFL team, formerly known as the Redskins, faced sexual harassment accusations similar to those made in 2018 against the NBA's Dallas Mavericks. On July 16, The Washington Post reported 15 former female Redskins employees said they were sexually harassed. All but one spoke on condition of anonymity, citing nondisclosure agreements they signed. The Post said the team declined to release them from those pacts so they could speak freely (a mistake in this day and age).
The football team's initial response to the lawsuit was lackluster. Owner Dan Snyder, who is not implicated in the behavior, refused to speak. The team provided a statement to The Post saying it hired attorney Beth Wilkinson to conduct an independent investigation into the allegations.
On July 17, Snyder issued a statement. As commenters noted, it didn't say much. "The behavior described in yesterday's Washington Post article has no place in our franchise or society," he wrote. "This story has strengthened my commitment to setting a new culture and standard for our team.
McDonald's leadership understands that employees take their cues from corporate culture. Unlike companies that attempt to push scandals under the rug, McDonald's is embracing transparency and candor, and fighting to hold bad actors accountable. McDonald's is charting a course that others should follow.
Eric Rose is a partner at Englander Knabe & Allen. Thom Weidlich is managing director of PRCG Haggerty.