You saw the headlines Sept. 8 and 9 discussing the record payment of $185 million Wells Fargo made to regulators. The basic details surrounding the reason for this fine also are well known: Some 5,300 bank employees allegedly created an estimated 2 million bogus bank and credit card accounts. Some were started with fake names. Others used identities and funds of unsuspecting Wells Fargo customers. The 5,300 employees were fired during the past five years, the bank said.
Once news like this breaks, several things usually happen. For one, Capitol Hill clamors for hearings. Wells Fargo CEO John Stumpf will appear before the Senate Banking Committee Sept. 20. The media begins digging. One of its first targets was Carrie Tolstedt, a consumer banking executive who allegedly oversaw some of the 5,300 employees and their illegal activities, which supposedly was known as sandbagging inside the bank. A claim made by several of the 5,300 is that they created the fake accounts to meet quotas and keep their jobs. It is also claimed the 5,300 were midlevel and front-line employees.
Apparently Tolstedt retired from the bank or was forced out during the summer, before the sandbagging story reached national attention. While her departure seems convenient on first glance, the kicker is her $125 million golden parachute. Lawmakers already have demanded that much of it be "clawed back" from her under provisions instituted after the financial crisis. A bit more to make communicators cringe: Upon Tolstedt's departure, Stumpf, in a statement, praised her as a leader, "a standard-bearer of our culture" and "a champion for our customers."

We asked a crisis communicator and a reputation expert how the bank can regain its reputation and the confidence of Wall Street, regulators, the media and its customers.
The advice of Ashley McCown, president, Solomon McCown & Company, and Stephen Hahn-Griffiths, VP, U.S. strategy sonsulting, The Reputation Institute, can be divided into several parts:
1. Who Did It and Who Knew?Both McCown and Hahn-Griffiths agreed the bank should launch an investigation into the fake accounts. "First, get your house in order," McCown says. This investigation should include examining how the illegal activities were allowed to occur and who, if anyone in the bank's leadership, knew about it, Hahn-Griffiths says. Honesty, integrity and transparency should be paramount during the investigation and the entire effort to rebuild the bank's reputation, he says.
Based on the investigation's findings, Hahn-Griffiths says Wells Fargo should "create the equivalent of a reputation charter, where you outline publically the precautions you'll put in place so employees don't fake accounts just to make the company look good."
Should the investigation find bank leaders culpable, "Obviously the CEO needs to hold those at fault accountable," Hahn-Griffiths says. "The CEO also must take decisive action to show this will never happen again…it's something the CEO needs to own and fix to put confidence back into the organization."
What if it turns out that the CEO or other senior executives were asleep at the wheel? "That's where honesty and integrity come in…you must explain how and why things happened. Explain the back story. Be honest. Don't try to hide behind the rhetoric, just present the facts. Be like Sony during its email incident and not like Volkswagen, which tried to cover it up…there's no question, you have to accept wrongdoing and culpability…it's the only way forward."
2. One and Done. (Not.) The guiding principle for the bank should be that this exercise "will not be a one-shot deal…there has to be a consistent commitment to transparency and honesty…it can't be accomplished with an apology on the internet," McCown says. Regarding the apology, McCown says the bank's "left me wanting…For a company whose culture is supposed to be centered on customer relationships I found the statement hollow." In addition, "They've not apologized adequately to customers," or said they'll learn from their mistakes. Her advice: "Back up, dig a little deeper and express what you did was wrong…grossly wrong…they have to come clean in a way they have not yet done."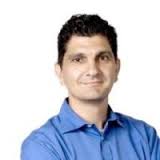 3. Board Needs to Respond:While Hahn-Griffiths emphasizes the role of the CEO, McCown puts the onus on the bank's board to be "visible and take action." It and bank leadership need to demonstrate "very quickly" that the bank will "do things differently…and "institute fiscal and financial controls" to ensure that sandbagging will no longer occur.
The board also must hold senior bank leaders publicly accountable. "The board needs to say, 'If 2% of your employees were fired what does this say about the senior leaders of Wells Fargo and shouldn't other heads roll?'" She adds, "You can't tell me people in leadership positions didn't know about [the fake accounts]. That's just not credible…" If the board determines the leadership looked the other way or was unaware of what was happening with the fake accounts, "there needs to be new leadership." [Incidentally, federal investigators in NY and CA reportedly are asking similar questions about when and if senior bank leaders knew of the illegal sales activities.]
4. About Tolstedt: Speaking of departures, McCown calls the July exit of Tolstedt "not credible…clearly it was cooked up" as negotiations with regulators were being held. McCown's advice to Wells Fargo: "It needs to demonstrate they're going after her" with a clawback of her $125 million package. If the current leadership allowed Tolstedt to leave with the package "it's probably not the right leadership to bring about change." PRN Pro asked Wells Fargo to comment on any aspect of this article. It refused.
5. Culture: "They have a lot of work to do internally…the changes [Wells Fargo] makes need to be communicated to the public." One issue, she says, is the culture, which seems "two-headed. 'We care about our employees and our customers,' on the one hand and 'Meet your quotas or else!' on the other." This needs to be fixed and communicated as "it's part of their value proposition to customers."
McCown is particularly disappointed in CEO Stumpf's blaming non-senior, rogue employees for the bank's problems during his first interview after the incident hit the news. "When you fire 5,300 of your employees over a five-year period for...opening 2 million fake accounts, you have a culture problem. To blame employees for what happened is not strong, honest or accountable leadership," she says. "Stumpf had the opportunity to come out of the gate with a strong accountability message. Instead he dodged the question and only later said… he feels accountable. No doubt this wavering and shifting of blame is concerning to Wells Fargo customers and analysts."
6. Find a Spokesperson: The bank needs to find a credible spokesperson, preferably someone likeable, a leader who can lay out plans for a new path and culture and report back to the public periodically what Wells Fargo has accomplished, McCown says. "This person needs to own it…they'll be seen over and over…again it can't be a one-shot apology."
For Hahn-Griffiths, whose company evaluates brands' reputations, including Wells Fargo's, there's hope. "Clearly Wells Fargo is a great company with a solid reputation." The bank received a score of 67.3 this year from The Reputation Institute, at the high end of average. Scores of 70-79 are considered strong, 80+ is excellent. Wells Fargo ranked 19 of 33 banks the Institute examined. Just five banks had strong scores, none had excellent scores. "This is a black eye [for Wells Fargo]...but to blow it out of proportion won't help…[brands] need to negotiate a fine balance" between doing too much and too little in these cases, he says. He predicts Wells Fargo will do the right thing.
CONTACT: [email protected]    [email protected]
This content appeared originally in PR News Pro, September, 19, 2016. For subscription information, please visit: https://www.prnewsonline.com/about/info