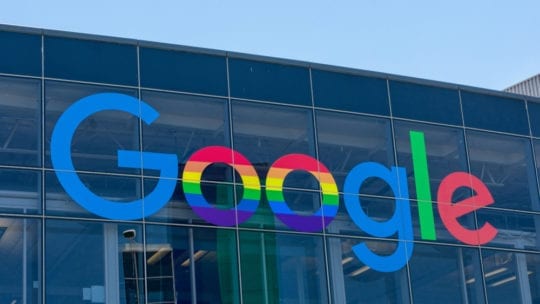 When a company claims it has a purpose, it needs to follow through. If you're going to talk the talk, you need to walk the walk. Be authentic. You've heard it any number of ways. This is a critical concept at a time when purpose has become one of the hottest concepts in PR. Yet for all the ink spilled about brand purpose, we have examples of several companies failing to live up to their promises. And that's just in the past few months.
Earlier this year Nike touted its progressive bona fides with ads featuring, among other female athletes, tennis star and new mother Serena Williams. Then, oops, a Mother's Day 2019 op-ed in the NY Times argued that reality and Nike's purpose were at odds. Nike was making life uncomfortable for pregnant sponsored athletes. Serena Williams was an exception. Faster than you can say "Just Do It," Nike changed its stance the next day, agreeing that future contracts would provide benefits to expectant mothers. It's a sad day when a brand is called out over not making good on its purpose.
Memory Loss and a Quarterback
With the public's short memory, it's long forgotten that Nike's condition just weeks prior to its Labor Day 2018 Colin Kaepernick campaign was precarious. Nike was fighting a rearguard action to tamp down reports that the company was suffering from a bad bout of bro culture.
In 2018, a covert survey sent to female Nike employees started the ball rolling. The survey's results detailed sexist attitudes at the company, among other troubling conditions. Somehow the survey ended up on the desk of Nike chief Mark Parker. The survey leaked to the media. Not long after, six senior Nike executives resigned under mysterious circumstances, including Trevor Edwards, the presumed heir apparent to Parker. The circumstances were mysterious because Nike refused to say much about any of this. (It doesn't seem difficult to draw a line from this issue to Nike's tone-deaf position on pregnant spokespeople.)
Another bit of pre-Kaepernick bad news emerged in April 2018. Nike H.R. chief Monique Matheson wrote a memo to employees noting the ratio of men to women in its global workforce was about 1 to 1. Good. Yet at senior levels women and people of color were lacking. Next, you guessed it, the memo made its way into the media. Did this unfortunate atmosphere contribute to the Kaepernick campaign?
Google 'Purpose'
This week, we find yet another example of a brand tripping over its purpose. Google, which prides itself on promoting diversity, free speech, transparency and other progressive qualities, is in somewhat of a thicket.
The Verge obtained an email memo a Google official addressed to a representative of an LGBTQ group within the company, The Gayglers. The memo informs The Gayglers that its members are free to march alongside Google's float during this weekend's Pride festivities in San Francisco. What they are not allowed to do, as Google employees, is protest sister company YouTube's video policies.
Gayglers planned to march alongside Google's float wearing tee-shirts and holding signs objecting to a recent YouTube decision. YouTube ruled that controversial Steven Crowder videos could remain on its site, though he can no longer make money from them. In the vids, Crowder blasts Vox journalist Carlos Maza, hurling homophobic and racial epithets. Leaders at Google and YouTube have promised to re-examine the decision.
Google has yet to discuss penalties for protesting during Pride as a Google employee.
Similar to Nike, it's not the first time Google's value system has come under fire. Late last year the company made headlines for participating in a project to assist the Chinese government with surveillance. Employees again blasted the company. About the same time Google employees staged a global walkout to protest sexual harassment policy at the company. One month before that, Google buried in a blog that Google+ had suffered a data breach, exposing data of some 500,000 users. Thing is, the breach occurred 7 months earlier. So much for transparency.
Seth Arenstein is editor of PR News.  Follow him: @skarenstein