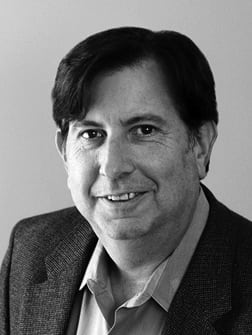 Andrew Hindes
As a PR professional, you are probably called upon from time to time to create a company boilerplate—a one-paragraph corporate profile for use in press releases and other written materials. If so, you know what a challenge it can be to convey a sense of what an organization does and what makes it unique in only a few sentences.
With that in mind, here are eight quick tips for writing an effective company boilerplate.


Be Specific: Don' use vague generic phrases such as "cutting-edge technology company" or "industry-leading software provider." For one thing, no serious media outlet will use these phrases. For another, it tells readers nothing about what your business does or what makes it interesting or useful to them. Instead, clearly spell out the company's primary product or service. For example: "XYZ Corp. develops PC software to help solar energy companies design, budget and manage residential and industrial installations."

Tell the truth: This should go without saying, but do not embellish or exaggerate facts about the organization. Leaving aside the moral implications, the Internet makes it too easy for journalists and prospective customers to discover inaccuracies that could do serious damage to a business's reputation.

Focus on what's special: Try to identify the aspects of the company that set it apart. It doesn't need to be offering a cure for shyness or a new flavor of ice cream to stand out. It may be as simple as holding a unique position within its geographical area or industry. ("Eco-Bright Cleaners is the only environmentally friendly dry cleaner in Haversford County," "Palandino's has been named best seafood restaurant in the county by the Pear Valley Times for the past four years.")

Be a problem solver: A good boilerplate shouldn't just describe the company and its offerings; it should also explain what problems or needs it addresses. For example, the first sentence of the boilerplate for my company reads: "The In-House Writer is a Los Angeles-based marketing and PR copywriting service that helps businesses increase sales, enhance brand identity and communicate more effectively with customers, investors, employees and the media." That says who we are, but it also describes how what we do benefits our clients.

Use numbers: Numbers can be an efficient way of communicating information about a company. For a commercial enterprise, that might include square footage of a facility, number of rooms in a hotel, the size of the staff, quantities of units sold. For a non-profit, it might mean specifying how many clients it serves in a year, or how much money in grants it has awarded.

Name names: If the company has a prestigious client list—and is not prohibited from disclosing it by contracts or professional ethics—naming some top clients can be a good way to quickly establish credibility.

Be selective: Sometimes what you leave out can be as important as what you put in. For instance, boilerplates often state the date a company was founded. But you might want to think twice about including that if it was only in the last year or so. Instead, you could focus on the collective industry experience of the management team. Similarly, if it's a small family business, there is probably no advantage to specifying the number of employees.

Stay Current: As a business changes, so should the boilerplate. Review it each time you write a new press release to make sure all of the facts are still true and relevant. Revise it as needed to reflect any significant new achievements, expansions, clients, etc.
The boilerplate is often the last part of the press release a journalist or potential customer reads. Following these guidelines will leave your readers with a great impression of the business you represent.

Andrew Hindes is president of Los Angeles-based PR and marketing copywriting firm The In-House Writer and a sought-after business-writing coach and corporate trainer. He can be reached at andrew@theinhousewriter.com. You can follow him on Twitter @inhousewriter.