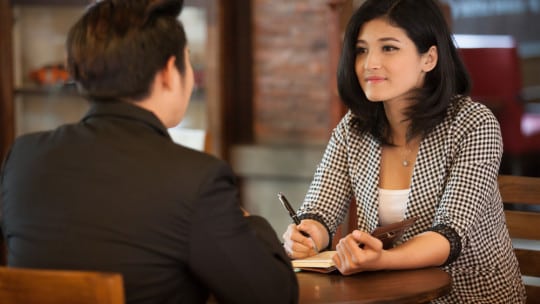 Every PR and communications pro, whether in-house or at an agency, recognizes the power of thought leaders.
Whether they work in the trenches or in the C-suite, thought leaders know things others want to know–powerful raw material for PR and demand-generation programs aimed at impressing the market and engaging prospective customers.
It's gold, to be sure, but mining it is not easy. Here's some helpful advice to do it right.
#1 Get the CEO to Say the Program Is Important
If marketing is leading the effort and there's no memo from on high saying the initiative is important, good luck. Calls and meetings will be missed, deadlines ignored. Thought leaders will be meaningful partners to you only if they think somebody they want to impress is monitoring their performance. You'll need to bring out the big guns to ensure broad participation.
#2 Strategy First
Thought leadership outputs must support an agreed-upon organizational messaging framework. A common mistake is to pick thought leaders, interview them and write about whatever they happen to talk about. Bad approach–their beloved topics may not be something that can be morphed to support top goals and messaging. Start with the strategy, not with the interviews.
#3 Interview Before You Hire
When you sign up thought leaders before you've spoken to them, there's a chance you'll find a dud. Let's say the SVP of R&D is told you are going to feature him in your thought leadership program. He's a genius at product development, but it turns out he can't put together three coherent sentences and doesn't think in terms of company goals or messaging. Now what? Ready to tell him he's no longer on the thought leadership team? Avoid that undesirable scenario by talking to potential thought leaders first, without promises. 

#4 Content Calendars Are King
With a thought leadership program, it's key to create an editorial calendar that explains who is doing what, when and why. Let's suppose an SVP of operations is a rock star thought leader. If so, you want him to be able to look at the editorial calendar and know that he is on the hook for X thought leadership articles, each with an agreed-upon topic, and that they are due on the first day of the first month of every quarter. With a plan that has that level of detail, you can keep everyone accountable and on schedule. Anything else is a recipe for disaster.
#5 Ask Your Thought Leaders About Their Preferences
There are multiple ways to give a thought leader chances to help you, and every thought leader is different. Ask questions like: Do you want to write the entire article and then we'll copyedit it? Would you rather just send bullet points and we take it from there? Would you prefer that we interview you and then do the writing? Would you rather do thought leadership videos instead of written content? Don't force your approach on thought leaders. Make it work for them.
#6 Define the Rules of Engagement
Ambiguity is the soul crusher of thought leadership programs. Who does the final edits on a thought leadership article? Does marketing have to sign off on an outline before we move to long-form writing? Are we adhering to a style guide? Who has final approval to say something is done? Thought leadership programs are one of the most inefficient things marketers do, and it's our fault. If we don't state the ground rules up front and get buy-in, then what can we expect? If you are midstream in a thought leadership program and it's going sideways, stop the line and fix what's broken.
#7 Look Beyond the Executive Team
There are thought leaders beyond the executive team. Consider less senior folks who have innovative ideas and expertise and are willing to work with you to get their moment in the Sun.  Broadening the range of people involved with thought leadership puts less pressure on a select few, while simultaneously sending the encouraging message that "Your voice matters!" and that everyone can help to advance the goals of marketing and the organization.
Slow Down to Move Faster
As marketers, we often must slow down to move faster. This is especially the case on thought leadership initiatives.
Spend the time up front to get executive support, define a plan that aligns with business goals, build out your editorial calendar, lay out the rules of engagement and pick the right thought leaders to be on the team.
Ken Gaebler is founder and CEO of Walker Sands Communications. Follow him: @gaeblerdotcom