The hunt for the perfect influencer usually starts with seeking out those social media accounts that can increase reach, raise awareness, build engagement and drive business results (sales, donations, conversions, etc.) for your organization. This means pinpointing the influencers who stand out among billions of users; true digital denizens capable of adjusting to ever-changing social media platform algorithms. It also means attracting the right influencers to your brand, and ensuring they yield a strong return on investment.
Here are some tips for recruiting and working with influencers in 2020.
Ask the right questions. Once you narrow down your potential influencer list, it's important to ask several questions of your chosen influencer(s):
What makes each influencer stand out from the crowd?
Are they tapped into a niche audience likely to enjoy your product or service?
Do they offer photography, blogging or an email list in addition to social media reach?
Are they clear and professional communicators, able to lay out the scope of work from the get-go?
Can you access examples of their previous work, including brand collaborations?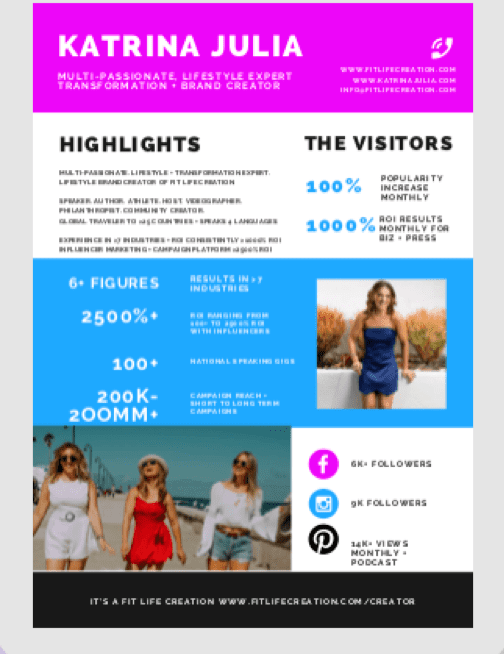 Get clear on your mission and vision. Before you start outreach to influencers, lay out your expectations in writing. This may include generating more authentic content, bumping up sales for a particular product or hitting specific social media benchmarks.
State what's in it for them. Many influencers share common goals: building their personal brand, giving back to the community, earning shoutouts from organizations they love and pursuing long-term relationships with brands. Be sure you note what makes your company more appealing than others to work with in your initial pitch.
Offer a "startup" collaboration. Some influencers may be willing to create or share content at little-to-no cost as a test drive. Once they've proven they are capable of winning the right kinds of engagement for your brand, open the door to monetary compensation.
Lay out where their content will be shared. Many brands consider influencer posts "one-and-done," but content creators benefit most when their work is shared frequently, across multiple channels and repurposed into evergreen content. Let your potential influencers know their content will have a longer-than-usual shelf life, if applicable. Consider featuring influencers in a blog, podcast or asking them to participate in a survey. By working with you, influencers will gain entry into a new community.
Track metrics at every level. Be sure to measure an influencer's progress via native social media insights or third-party tools. This should include awareness (reach and views), engagement (comments, clicks, etc.) and business results (freebies claimed, time to sale, sales). Keep the line open regularly and give your influencer status updates, whether they're killing it or they need to step up their content.
Katrina Julia is a lifestyle and transformation expert, influencer and digital marketing guru. She's also the creator and CEO of FIT Life Creation, a lifestyle brand offering influencer marketing, brand placements and engagements with wellness, lifestyle, media and travel brands. Connect with Katrina on LinkedIn, via her podcast, on Instagram or Twitter.
Follow Sophie: @SophieMaerowitz
This post originally appeared on our sister-site, The Social Shake-Up. Hear from more social media and influencer experts at The Social Shake-Up Show on May 12-14. Register now!