You've probably either sent or received a version of this work email: "Who posted this tweet on the brand account? I think it's too [personal/political/off-brand/sloppily written/insensitive/blatantly promotional/factually incorrect/ill-timed]."
If you've never written or seen an email like that, you should congratulate yourself and your team. You're managing to speak with a consistent brand voice on Twitter. The rest of us are trying to figure out how a team of communicators can develop and maintain a consistent voice on Twitter while giving it a human touch.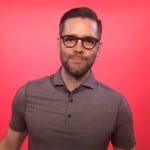 Southwest Airlines has notably succeeded at maintaining a warm, consistent brand voice on Twitter across the years, which is quite a feat considering the size of the company and how often consumers tweet at airlines with fury. Adam Rucker, social media and PR communications specialist for Southwest and a speaker at PR News' June 23 Digital How-To Conference in Chicago, knows all too well what can happen when a brand gives a so-called "digitally savvy" intern free rein on Twitter or when existing team members are given a brand's Twitter login without proper training. (Please refer to the opening sentence of this article.)
Rucker offers four pieces of advice to communicators who seek to emulate Southwest's Twitter style.
---
Communicators from organizations including Southwest Airlines, the Chicago  Cubs, ShurTech Brands, RXBAR, Google, Fifth Third Bank, Michelin, Food Lion, GE Digital, CBS, Abbott, Motorola Solutions, the American College of Prosthodontists and more will be speaking at PR News' Digital How-To Conference and Visual Storytelling Boot Camp June 22-23 in Chicago.
---
Master your voice. Everyone on the social front lines at Southwest Airlines has been through a proper voice training that teaches tone and style, with room for Social Care Reps to maintain reactive individuality.
Stack your deck. Southwest has assets for most occasions, and is nimble in using them, from proactive content opportunities to reactive ones with customers (specifically, Southwest's sets of GIFs).
Harvest stories from conversation. Much of the proactive content Southwest posts on its Twitter channel is derived from user-generated content or experiences, so what customers are viewing has actually happened, and usually in a timely fashion.
Use proactive content to control trends. Every winter, Southwest experiences disruptions due to snowy weather. Typically, Southwest sees a spike in complaints regarding de-icing, delays and cancellations that are out of its control. This year, Southwest focused on winter weather stories in the moment, in an effort to stop the conversation before it started. Southwest saw success there, and praise for employees who work out in the elements.
Follow Adam Rucker: @adamrucker
Follow Steve Goldstein: @SGoldsteinAI