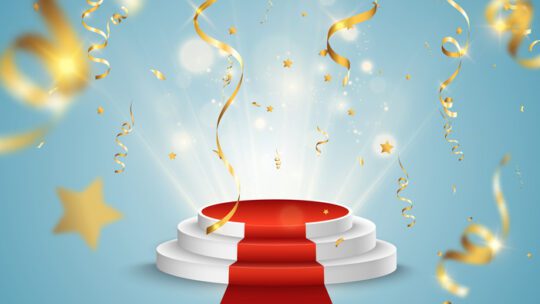 Marketing and communication professionals gathered virtually Tuesday to celebrate the PRNEWS Platinum Awards, which mark excellence across people, teams and campaigns.
New categories for this year included Crisis Manager of the Year, Marketer of the Year, Measurement Expert of the Year, Media Relations Professional of the Year, PR Intern of the Year and PR Team Leader of the Year.
Entries were judged on their objectives, performance and their "X" factor.
Greenroom won the PRNEWS Platinum "Best in Show" for it's a Kids Book About…Racism? Tackling Tough Topics for a New Generation, and also took home top honors in the Education Campaign of the Year category.
For its work on its vaccine education initiative, the Ad Council won several awards, including Healthcare Campaign of the Year, Cause-Related Marketing and  PR Team of the Year.
Mixte Communications was the winner in Community Engagement and Public Affairs for its campaign: Voting Moves California.
Also winning multiple awards was  Bospar, who took home top honors for Media Relations Professional of the Year, PR Team Leader of the Year and Best Product Launch, Consumer.
Kathy Bloomgarden of Ruder Finn was named CEO of the Year, and SiteMedia's Lubomir Alamanov, Bowery Farming's Selby Farahan and University of California, Irvine's Ria Carlson were designated PR Professional of the Year in the agency, corporate and nonprofit settings, respectively.
Four agencies were named to top firms of the year: Jessie Cohen PR & Consulting, H&S, Sherlock Communications and BerlinRosen, for Boutique Agency of the Year, Small PR Agency of the Year, Medium PR Agency of the Year and Large PR Agency of the Year, respectively.
Congratulations to all of the PRNEWS Platinum PR Award honorees. The full list of winners can be found here.