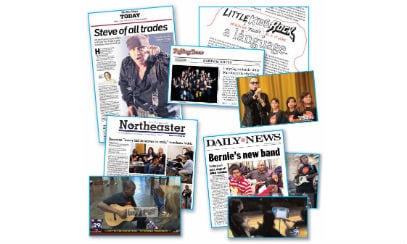 Winner: The Marcus Group
In honor of its 40th anniversary, boutique PR agency The Marcus Group (TMG) wanted to do something different. Instead of throwing a party to celebrate, TMG decided to donate a full year of its services to a charity.
After choosing Little Kids Rock (LKR), a not-for-profit organization that partners with school districts to create music programs, TMG quickly identified the areas that LKR needed the most help with: pitching stories and events. The key challenges the agency faced were working without a budget and working with an organization with had very few staff members.
TMG overcame these obstacles, eventually increasing LKR's media placement by 40%, garnering 72 press mentions and drumming up media placement in previously dormant markets, like Philadelphia and Minneapolis. In addition, it helped secure celebrities like Lady Gaga, Bootsy Collins, Steven Van Zandt and former Yankees all-star Bernie Williams, among many others, for LKR events. All of this on a shoestring budget and minimal staff—talk about music to your ears.
Honorable mentions:
Fifth Ring
Gutenberg Communications
H3O Communications