Winner: Lucienne Gigante
SVP Marketing, Public Relations & Community, Doral Bank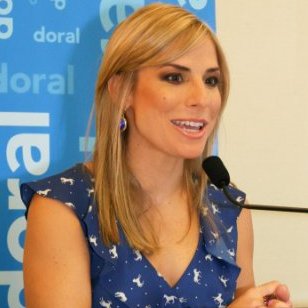 Lucienne Gigante arrived in Puerto Rico four years ago to help transform Doral Bank's image with bravado and a highly aggressive, "no-holds-barred" CSR strategy. Thanks to her efforts, Doral Bank is a different company today.
Gigante believed that in order for a bank to make a real difference in people's lives within a tough economic environment, Doral needed to connect with the community in real, quantifiable ways. The bank had to put people first. And that meant corporate social responsibility and community relations was paramount. So in the face of very limited budgets, she was certain the only way to make an impact was by shining light on very important yet highly overlooked and neglected social causes.
A small sampling of Gigante's programs: At the end of 2010 and throughout 2011, she launched the first human trafficking 360-degree awareness campaign in Puerto Rico, receiving more than 3 million media impressions. The year 2011 also saw the creation of Women of Success, a grant, micro-loan and leadership program for women entrepreneurs complementing the Women's Leadership Network, a professional mentorship platform and social networking for professional women, with thousands of participants. In addition, d Hogares, an expansive social initiative that includes home donation and loss mitigation programs­—enabling 25,000 families to keep or have a home—donated its 17th home in two years. By the end of 2011, d Parques, which provides environmental awareness through urban reforestation, planted 2,011 trees at parks across the island.
In 2011, three years, seven sustainable community programs and 14 critically acclaimed social outreach initiatives later, Gigante continues to prove that a bank that puts people's interest first can not only succeed, but lead the pack. —Scott Van Camp


Honorable Mention:
Beth Roden, Director of Communications, Bayer Crop Science