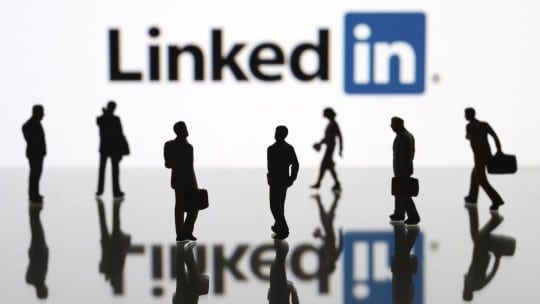 The Wall Street Journal recently described LinkedIn as the "world's uncoolest network."
Yet since it launched in May 2003, LinkedIn has proven itself to be an indispensable career tool for those in the work world, employers and employees alike. But an unintended consequence may be dilution or even damage to your company brand.
Role of LinkedIn: Career Finder vs. Brand Ambassador?  
With more than 400 million members in 200 countries and territories around the globe, LinkedIn offers HR recruiters a vast pool of talent. With just a few clicks, recruiters and other HR professionals can view profiles of those openly hunting for jobs as well as those who may be tempted to explore new opportunities.
As for individuals, LinkedIn provides a free platform to present a custom profile to whoever is looking. That's a larger audience than recruiters. Those viewing profiles include managers desperately seeking new blood, overworked staff members eagerly hunting for new talented colleagues, and curious employees who want to check out a potential new co-worker.
From a PR, corporate reputation and branding perspective, though, LinkedIn's lack of coolness seems to have stuck it in limbo between the two islands of HR and Corporate Communication.
In a spot check of social media policies (http://socialmediagovernance.com/policies/) and in queries on LinkedIn Groups (primarily HR and employee engagement ones) about employers' LinkedIn practices for current employees, LinkedIn is the most ghosted social media network.
Many companies don't even refer to LinkedIn in their social media policies, much less provide guidance on how to use LinkedIn effectively. By contrast, policies frequently describe how employees are to behave with Facebook, Twitter, Instagram and others.
As a result, companies are taking a big risk with LinkedIn if employees "go rogue" and don't consider their company's brand when writing their LinkedIn profiles.
Like it or not, that employee profile can now become the standard bearer for defining the company brand for all who view it, especially in an era when people tend to trust "people like them" more than institutions. (For more about this, check out the Edelman TrustBarometer.) 
What Happens When an Employee's Autonomy on LinkedIn Oversteps Brand Guidelines
Here's a case study of what can happen. A newly-promoted store manager of a luxury retail brand was left on his own to update his LinkedIn profile. An excerpt of his posting:
Professional experiences are involved in Retail and hospitiality [sic]. I have developed, inspired and motivated individuals, teams and stores to profitable success. I find overcoming challenges, developing people to thier [sic] best potential and making noticeable difference personally rewarding.
I eagerly accepted a promotion to a higher volume, higher profile store to develope [sic] and challenge myself professionally….I embarce [sic] and accept the challenges in an effort to support growth and change.
…compared to his employer's description:
[NAME OF COMPANY] has been an American icon since 1818. In 1915, our present ten-story flagship store opened at [ADDRESS] near New York's most prominent social organizations, including [NAME OF THREE CLUBS]. More than 100 years later, we continue to dress ladies and gentleman of all generations and cultivate long-term relationships with our loyal clients. Our stores represent our respect for our heritage and vision to be the premiere lifestyle destination. We continually strive to make this a great place to work with a strong emphasis on career development and associate satisfaction. We are consistently devoted to championing both our people and the [NAME OF COMPANY] Brand.
The employee's profile undermines his company's brand in at least two ways.
First, the misspellings and poor word choice in several places illustrates a level of sloppiness not associated with luxury brands.
Second, the employee's profile ignores all references to customers, who are the lifeblood of luxury brands, as identified in the company's description.
When queried about the employee's profile, his district manager explained that the company gave employees the responsibility to prepare their LinkedIn profiles. The company didn't want to interfere because they don't want to violate employees' privacy. Plus, the company is fairly new to social media and doesn't have the resources to spend reviewing profiles.
Yet, by taking a hands-off approach, the company is diminishing the value of its luxury brand.
Actions to Take
If you want to protect and even enhance your brand, take these five actions with LinkedIn.
Explicitly cover LinkedIn in your social media policy. LinkedIn communicates your brand more directly than Facebook, Twitter, Instagram and all other social media platforms. That's because LinkedIn features what your employees are doing, i.e. how they're "living your brand." Furthermore, considering how LinkedIn works, it's disingenuous for employees to state in their LinkedIn profile that the "views expressed here are my own, and not my employer's."
In your social media policy, explain how LinkedIn profiles are an expression of both the company brand and the employee's personal brand. During the time employees work at your company, these brands should be aligned and consistent. Also, make the point that the company and employee share the responsibility to uphold the reputation of each other.
Provide a company description that employees can use in their profile. Also specify whether you expect employees to use this language verbatim or whether it can be edited. This "plug and play" language saves time for you and your employees and ensures consistency and accuracy for your brand.
Regularly review your company LinkedIn profile to ensure it's up to date. And offer to review employees' profiles to help them harmonize their personal profile with the company's, especially for new hires and current employees changing roles.
Do spot checks of employees' profiles, especially for employees in key customer-facing positions or other brand-sensitive roles. Don't consider this action as an invasion of privacy but instead a safeguarding of the brand, and communicate this to employees. Who knows? When you review personal profiles, you may also discover some creative and inspirational ways employees are presenting themselves. You should be able to leverage their positive messages on LinkedIn and in other forums too.
Even if LinkedIn isn't the coolest social network out there, it deserves more attention from employers. Just think, hundreds or even thousands of your employees can serve as ambassadors for your company brand on the world's largest professional network─if they get the guidance they need to represent the brand the right way.
Liz Guthridge is managing director at Connect Consulting Group.