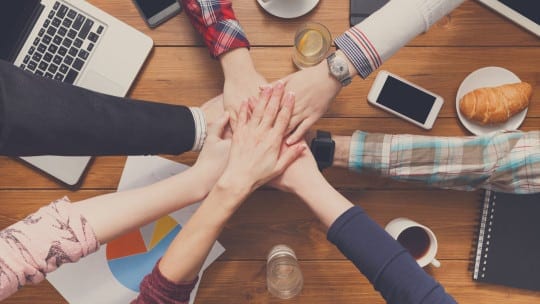 As a communications professional, so much of the job is based on building relationships, whether it's creating trust with journalists or speaking directly to your audience on social media.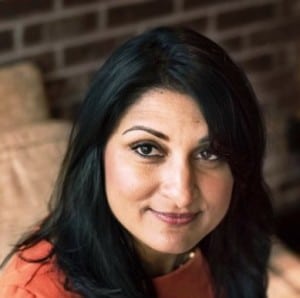 The same applies to influencer marketing—building relationships is key, but it's just as critical to maintain those relationships over the long haul, says Amisha Gandhi, head of global influencer marketing for enterprise software giant SAP.
We recently sat down with Gandhi—who will lead a workshop on influencer marketing at the upcoming Digital PR & Marketing Summit Oct. 17-19 in Miami—to pick her brain about how different companies, whether B2B, B2C, large or small, can utilize influencer marketing.
PR News: How has your social media strategy at SAP changed over the past six months?
Gandhi: Recently, we've really taken a look at how we use social media for our influencer efforts. We're always looking at how we can increase our footprint and share of voice. We've also been looking at paid efforts more and more, and how we can use that to further amplify our message. Specifically, we've started boosting our influencer posts to their audience. It's one way to make our influencer efforts more sophisticated and targeted on social media.
PR News: What are some of the biggest pros and cons of influencer marketing?
Gandhi: The biggest pro is the ability to increase your share of voice, reach new audiences and expand your brand. In the B2B space, it's estimated that 70% of B2B buyers have already made up their minds by the time they come to your website. We also know that most consumers rely heavily on reviews and testimonies, and that's where influencers can have the biggest impact on your consumers.
As for cons, people are starting to think that influencers are inauthentic, especially when it looks like an influencer works for too many brands at once. People are really starting to be smart about it, especially in the B2B space. There's definitely a line between affiliate marketing and influencer marketing, and that line continues to get blurry. As a brand, the more transparent you are about your relationship, the better. The FTC is also getting very strict about having clear disclosures, and I think that's a good thing.
PR News: Do you think influencer marketing can work for a company of any size? Why or why not?
Gandhi: I think it definitely can. If you're a small business or just starting out, it's a great idea to bring in an influencer just to hear their feedback. Influencers can also give start-ups a great boost to get them going. On the B2B side, influencers can really help not just in spreading the message, but offer feedback to build up your company in the best way. There are many tools out there, both free and paid, to help you find the right influencers. It all depends on your size and budget, but there is a way to make it work.
PR News: Can you briefly describe the timeline of any given influencer marketing campaign? From finding the right influencer, to the campaign being live and the analysis afterwards?
Gandhi: The relationship piece of it should be ongoing. At the end of a campaign, you can't just say "thanks" and never talk to them again. It's about always keeping a relationship. All campaigns are different, but if the end of the campaign is an event, I'd say to find your influencers about three months ahead of time. Usually, it's about three months on the short side, and six months for a larger campaign. But the most important piece, I can't stress enough, is to keep that relationship alive after the event.
PR News: What do you hope attendees at The Digital PR & Marketing Summit will take away from your workshop on October 17?
Gandhi: That influencer marketing is a two-way relationship. It's not about using them, but working with them. If the relationship has the right give-and-take, influencers can be a true business partner. Also, that the audience will notice if it's not authentic. I hope the audience learns that influencer marketing can be a strategic piece to any campaign, if done the right way.
Connect with Amisha: @AmishaGandhi
Connect with Samantha: @samantha_c_wood