Editor's Note: Have you noticed a rash of new titles in communications and marketing? Pret a Manger has hired a chief customer officer, Coca-Cola a chief growth officer and Mars employs chief demand officers.
As social media influences consumers to see interactions with brands as integrated adventures, more companies are minting chief experience officers, many of whom oversee communications, marketing and parts of ecommerce.
And speaking of social media, at many companies it's no longer subsumed under marketing, communications or sales, but resides on its own in the org chart.
With communicators playing larger roles in strategy, chief communications officers are becoming ubiquitous as are chief strategy officers.
As communicators at brands and agencies are being asked to handle the many elements of integrated campaigns, org chart and title changes seem inevitable. Take Ketchum, which last month created a chief integration officer.
Into this environment PR News and the Institute for PR(IPR) will be surveying senior executives later this year about how communications departments are changing. We'll report the results in a subsequent edition of PR News.
To introduce the topic, this month's roundtable asks PR pros to discuss changes in titles and org charts. We also ask about other structural trends in communications departments. Their edited responses appear below.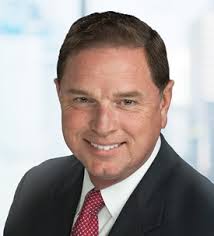 Robert Hastings
CCO/Chief of Staff
Bell
PRN: How have titles changed within your team?
Robert Hastings:This is a really interesting question. I've been a driver for changing labels in this communications world we're in. PR as a title is much too narrow for the work we do. PR also has a lot of baggage attached to it around people who spin and those who get publicity. In the communications arena, certainly in business communications, what we do is much more tied to achieving measureable business goals than people think. And communications isn't really a good title, at least for what we're doing at Bell.
We've spent the last five years building what we call a strategic communications function. Strategic communications is the name of the department. At the entry level we call people communications associates. As soon as they are promoted we use the title communications strategist, up until they become managers.
Sending a Strategic Signal
I've done that deliberately to send a signal to two audiences. First is the employees themselves, so they understand I expect them to be strategic thinkers. And I expect them to approach their work from a strategic perspective. The second audience is our external and internal customers, so they know the person they're dealing with is not just a communications associate, but a communications strategist.
The other thing we did is we took anyone in this department who has anything to do with experiences customers or employees have around the brand; we call that brand engagement.
So our people who work trade shows, visits, events, our creative design team and our photo and video people are in the brand engagement department. Again, this is a deliberate effort to create a title that sends a signal. The signal is the brand is central to how we communicate our experiences. So you know the people you're talking to are brand experts. The title helps us reinforce that idea in our communications every day.
PRN: Do you see this sort of title change happening a lot in the industry?
Hastings: It's beginning to get some inertia behind it. The PR title is largely gone, unless you have a PR person narrowly inside a corporate communications or marketing department. It's no longer appropriate for what we do. The corporate communications title is much more broadly embraced and I'm seeing more strategic communications titles.
I think this recognizes there's a skillset and a toolbox that we bring to business. Those can be leveraged better when the company believes you can help win business, shape the environment you're in, influence attitudes and behaviors and, most importantly, the actions of your stakeholders. That's not PR, that's strategic communications.
PRN: As a result of all this how has the org chart changed?
Hastings:We're in a structurally strong position because our department reports to the CEO. In addition to being CCO, I'm chief of staff. That's important because as chief of staff I'm in a position to understand everything that's going on around the company. That makes the communications department function better. We're not the fire fighters; we're involved in strategy from the beginning.
Second, having the department report into the CEO gives it a lot of credibility. If you're a young staffer in my department you get a lot of face time with the CEO, which is awesome. I don't have a retention problem, just the opposite. I can't hire today because no one wants to leave, which is a good problem to have.
Communicators in Aircraft Design?
Taking all that marketing communications work and billing it as brand engagement has allowed us to penetrate parts of the company we've never been involved in before.
For example, we have a creative person on the facilities team, so when they're re-doing building interiors, comms is doing the design work; we'll pick the colors of the walls and the floors. Every bit of that design element comes from us.
We also have a designer working on the aircraft design team. The engineers handle the mechanical things that make the aircraft fly, but our people design the lines, what the aircraft looks like and its interiors.
Communications handles all visitors so we can drive the experience people have when they come to visit Bell anywhere in the world. There's a Bell suite at the Dallas Cowboys' stadium where marketing entertains customers. The invitation in the envelope that customers receive inviting them to a game is designed by us to send a message. Everything associated with that invitation sends a message about Bell. It sounds simple, but everything is strategic.
Bell has an office in Washington, D.C. Communications built that office around an experience that you have when you walk through the front door.
We have people who report to communications but who attend meetings at facilities, design and just about every team in the company, including H.R. and labor relations. We want to be in every conversation that happens. The goal is to never be surprised. We don't want someone [from another department] asking us for a video. We want to be the people saying, 'You need a video.'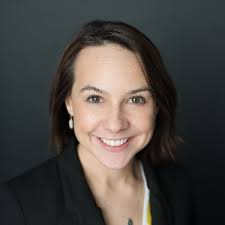 Kelly Stone,
Director, Global Social Media
CompTIA
PRN: How have titles changed at your organization recently?
Kelly Stone:I've been here four years, beginning as the manager of social media; I'm now director of global social media. Those intermediary steps didn't exist before. I think the reason this role and title has expanded in the intervening years is that we're recognizing social media is a bigger part of marketing and business strategy.
Social media is no longer an extension of a newsletter or a repository for content that you don't have room for elsewhere. It's its own strategy with its own mechanism and has the ability to test business decisions before we invest a lot of money in them.
PRN: Can you give us an example?
Stone: We're using social media advertising to conduct focus groups online. We'll establish an audience of targets and show them any number of calls to action and measure in dollars and cents what it will take to get people to our web site with particular messages. It's a much more efficient way for us to decide which messages and images resonate with an audience before we put a lot of money into creating collateral.
There also is a trend toward creative titles, which speaks to the way people are collaborating. We're moving to an ideas economy, whereas the ideas you bring to the table are more important than the particular unit you may sit in.
PRN: What about changes in org charts?
Stone: Social media in some organizations and brands is its own department, as opposed to being under marketing, sales or communications. It is its own department here. Social media is a shared service here in the same way that H.R. or finance would be.
I've certainly seen an evolution during my career. The job I have today didn't exist two years ago. The entire industry I work in didn't exist 15 years ago.
Social media used to be a small part of my PR duties. In the beginning, web editors were often the social media people. When I came here, it was the first time social media was a standalone job for me. I reported to the CMO.
Now my department sits within the business research and intelligence department, because content is content and we want to make marketing measureable. There's still an art to marketing, but there's a lot of science behind it.
PRN: What title changes are you seeing?
Stone: I'm starting to see specializations within the specialization, which is natural as the profession grows. So while there are still many expectations for generalists in social media, I'm seeing paid social media, influencer managers and community managers.
PRN: Will we see a C-Suite seat for social media?
Stone:Social media may change, but it's not going away. These tactics will only increase in their ability to contribute to the bottom line of organizations. It's long been the case that the sooner you talk to your social media person about business objectives the more they can craft tactics to get there. So, I don't see why social media wouldn't be a bigger part of the executive-level thought leadership. The only thing holding us back is a generational element. We've grown up in a world where we're the Facebook girls or the social media kids. We have to overcome that.
Steve Cody
Co-Founder/CEO
Peppercomm
PRN: How have titles changed at Peppercomm?
Steve Cody: We have changed titles at Peppercomm within the past month. We've done so because, as PR News readers already know, the millennial cohort will represent the single largest employee base by the year 2020.
As a result, we are anticipating their wants and needs, which include meaningful, easily understood job titles, clearly defined responsibilities and a path to advancement. We also are allowing an element of customization to our titles for employees to highlight their areas of expertise.
Our agency is metamorphosing much in the way a larva does before taking flight as a butterfly. In the space of 18 months or fewer, we have evolved from a traditional PR firm to one that is integrated and provides a host of services ranging from virtual reality and paid digital advertising to comedy-based employee engagement programs. We also have a societal crisis warning and management service called StandSmart.
PR News: What about reorganization trends?
Cody: We're witnessing a sea of change in agency reorganization, particularly at the global holding company level, in which countless brands are being merged to overcome the inherent financial inefficiencies and red tape that have always encumbered the aircraft carriers of our industry.
Happily, fleet-footed, incumbent agencies can turn on a dime.
That said, standing pat is no longer an option. Anticipating where the market is headed and what suite of solutions is best suited to engage with stakeholder audiences is now table stakes.
PR News: What's ahead?
Cody: Tomorrow's winners will continually raise the stakes by digging ever deeper into the mindset of the customer by employing cutting-edge data and predictive data analytics to not only anticipate their needs but, critically, surprise and delight them.
Barbara Moreno
Executive Director, Communications & Outreach
San Diego Convention Center
PR News: How have titles changed in your shop?
Barbara Moreno:We now have a User Experience (UX) designer. Originally that position was a graphic designer. It changed when the graphic designer, through her professional development goals and attending some conferences, came in and pitched to, saying, "We need this on our team. And this is how I can help you achieve these goals." She handles web, digital and it's potentially starting to creep into signage in the building.
It's also a question of including compliance in that perhaps she'll be working on regulatory changes on our website. So those things were never part of our department three or four years ago.
My title has changed. Now it's not so much director of communications, but it's also director of communications and outreach. The way I look at the communications part is that we are creating messaging for the entire organization, whether it's coming from the C-Suite or somewhere else. The outreach piece is the relationship we want to build with the community. We can't just expect to talk to people. We need to have a conversation.
PR News: How has your department's organization changed?
Moreno:The organization has of our department has changed in that we report directly to the CEO, by default that means we're one level away from the board. There used to be a VP position between our department and the CEO and the board. That position is no longer in the corporation. Communications now has taken on a greater significance in the org chart.
And our role has changed in that we're so much more than our media contacts. There's now a level of counsel that comes with being part of this team and there's the political side and interaction with other stakeholders. It's not the communications team I joined five years ago; we're not just producing videos and doing social media.
Everything we do is more strategic now. We're part of strategic planning and involved in putting together the five-year strategic plan. The CEO calls on us directly, he sees us as a resource. That's part of the CEO's and my leadership style. We like to have that conversation directly. We find that very helpful.
PRN: What industry trends are you seeing?
Moreno: In terms of trends, I've seen some titles that are very interesting, such as chief experience officer at LAX Airport. It's putting it out there that your priority is the experience somebody is having with you. It's a relationship position. You used to be the communications officer but now you're the experience officer. I've seen that title elsewhere, too.
I've also seen a lot of diversity and inclusion titles being added to communications teams. In fact, we are being asked to advise on inclusivity and diversity, serving in sort of a consultant's role. We're being asked what it means to have diversity and inclusivity aspects of a team.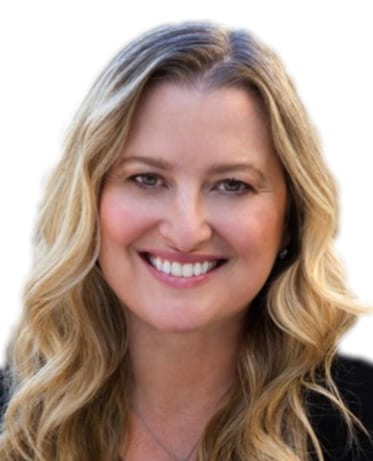 Melendy Britt
EVP
Klick Communications
PR News: You have an interesting take on titles at your shop.
Melendy Britt: Yes, we do. Our founder Kim McKay, came from the client side. She let us know much she hated being called an account manager.
So when she started Klick she took a streamlined approach to titles. She decided to call our people by their specialty; so if someone worked on communications they'd be called a communications specialist. She also refers to our clients as partners.
So our titles are designed to be transparent and show appreciation for the people behind them. We feel titles should be simple and human, not a wordy introduction into a very complex hierarchy of an agency's internal structure. And I say this having been at large agencies, where there was a certain amount of positioning around titles.
PRN: What about changes in organization at Klick?
Britt:We've changed the way we're organized because we've grown and the offerings of the agency have expanded. We work in the integrated marketing space, so we've changed to make sure we're recruiting and retaining the best talent.
When Klick started we didn't necessarily have creatives and planners, now we do. We also now have people who specialize in event planning, strategic partnerships, social media, ad buying and more. So we've had to increase the type of titles we have as we've offered more services.
Work is something that we do, but not necessarily somewhere that we have to go. We're able to tap into global specialists. So I can be here in L.A. working on strategy for a partner in Australia, or somebody can be editing work here for the partners in Honolulu. So things are not necessarily arranged by geographic P&Ls.
CONTACT: [email protected] [email protected]