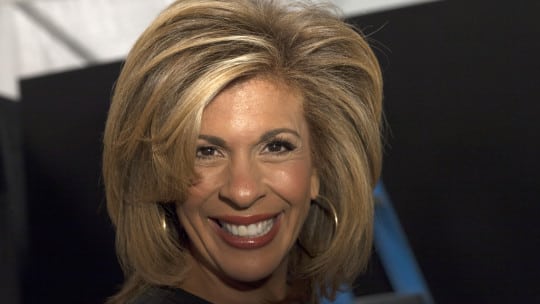 The announcement of the Time's Up initiative and the naming of Hoda Kotb to replace Matt Lauer as permanent co-anchor on NBC's "Today" were timed perfectly for maximum coverage during the first news cycle of 2018.
For both NBC and Time's Up—an initiative and legal defense fund for sexual harassment whistle-blowers—using the beginning of the year to announce a new beginning was a deft move. The Time's Up announcement served to capitalize on, and breathe new life into, the momentum built by #MeToo in the closing months of 2017. And for NBC, the Kotb announcement was a silver lining emanating from the darkness of Matt Lauer's ouster, one way to turn a new leaf in the new year.
Time's Up was officially announced with an open letter, website and full-page ads in the New York Times and the Spanish-language La Opinion on the morning of New Year's Day. While the initiative is publicly supported by many entertainment industry icons, the idea is to expand the #MeToo movement well beyond just high-profile industries into more blue-collar sectors.
The organization's mission statement characterizes it as "A unified call for change from women in entertainment for women everywhere." Time's Up's focus on supporting women outside of the entertainment industry was also driven home when it referenced a previous letter of solidarity received from the Alianza Nacional de Campesinas (the National Farmworker Women's Alliance) in its announcement.
It's time to shift the balance in the workplace, from representing the few to representing us all. Sign the #TIMESUP solidarity letter and donate to the #TIMESUP Legal Defense Fund right here: https://t.co/GNhkSnWIDb pic.twitter.com/a5oi2Sbaam

— TIME'S UP (@timesupnw) January 1, 2018
The news that Kotb is permanently taking over as co-host of the "Today" show was announced by co-host Savannah Guthrie at the top of this morning's broadcast. Kotb took over that slot temporarily in late November after Matt Lauer was fired amid allegations of "inappropriate sexual behavior in the workplace."
"It's 2018 and we are kicking off the year right because Hoda is officially the co-anchor of Today," Guthrie said. "This has to be the most popular decision NBC News have ever made and I'm so thrilled."
Follow Jerry: @Jascierto