Now is the time to have a serious discussion about PR measurement and how we can advance the profession by throwing away old models and embracing the new.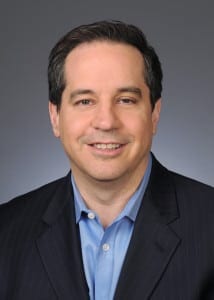 So says Andrew Bowins, executive director, corporate reputation and digital engagement at KPMG—and a PR News Measurement Hall of Famer. By moving away from vanity metrics and into reliable insights—by "living at the intersection of big data and digital storytelling"—PR pros can elevate the conversation with the C-suite.
We recently talked with Bowins—who will share more at the Measurement Boot Camp, Nov. 9 in NYC—about which metrics PR pros should throw out the window and which ones will lead to real change.
PR News: What is the biggest misconception people have about using analytics to measure their communications strategy?
Bowins: Too many PR pros try to equate success with volume and vanity metrics. The fact is that we hide behind terms like awareness as a way to justify success. The truth is if one million random people blankly stare at your content and do nothing, then what have you achieved? Nothing. PR pros know that measures of success are based on clearly defined goals and the alignment of the data to show how those goals were met. Don't speak about PR metrics. Shift the conversation toward business discussions and insights and have the data to back your counsel. Insight is the new currency and the key to the C-Suite.
PR News: How has your measurement strategy changed in the past six months?
Bowins: We challenge ourselves to resist the old models and not allow for volume-based measures and academic models like the Barcelona Principles infect our thinking. We focus on insights and how our collective share of voice (on specific themes and topics) benchmarks against our competitors. We then look for trends in the data that can teach us something that will inform our communications going forward.
PR News: What's the most overrated metric in social media measurement?
Bowins: Potential audience reach…rubbish!
---
Learn more from Andrew Bowins at PR News' Measurement Boot Camp, Nov. 9 in NYC, where communicators from Google, Etsy, SAP, Lymphoma Research Foundation, UBS and Edelman Intelligence (to name a few) will share their insights.
---
PR News: What's the most impactful metric that communicators can bring to the C-suite to prove the value of PR or marketing?
Bowins: Insights and trend analysis. First you have to organize and collect the data. That is easy these days. The hard part is shaping your metrics into a story that is relevant to a business leader and unlocking insights and trends that allow you to teach. If you have the insights, leaders will listen and ask for more.
PR News: What's your take on Advertising Value Equivalents?  
Bowins: Never should have been a standard. Set our industry back by allowing it. Dead and gone.
PR News: What do you hope attendees at the Measurement Boot Camp will take away from your session on November 9?
Bowins: We have to end the era of content pollution and enter into the golden age of PR that lives at the intersection of big data and digital storytelling. The tools are here, the theory is sound and the opportunity is ours if we dare to take it.
Connect with Andrew: @justandybowins
Connect with Samantha: @samantha_c_wood