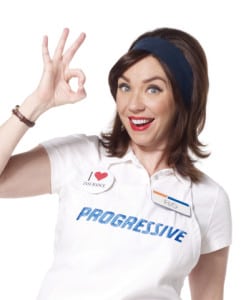 Love the Hate. Nary a day goes by when a company or organization doesn't make a move that is deservedly criticized by consumers via social channels. But the criticism often devolves into hate. Now a major brand apparently is thinking of turning the hate into a marketing opportunity. Progressive Corp. last week started to reach out to Twitter users to ask whether it could use their tweets for a new project, according to The Wall Street Journal.
Progressive, though, seems interested only in tweets that disparage the brand's longtime pitchwoman, Flo, the Journal said.
The Journal dubbed Progressive's move and similar marketing "embracing the hate," which could seriously alter the social media dynamic between brands and consumers.
Mental note: Don't automatically dismiss the haters.
---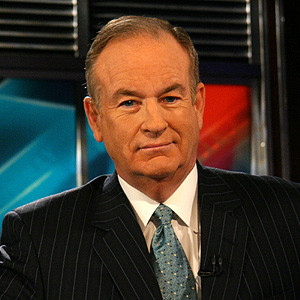 Brian Williams Redux? Fox News Channel's Bill O'Reilly was on the defensive last week regarding his truthiness.
The kerfuffle stems from a Mother Jones story reporting what it called inconsistencies by O'Reilly when recalling his experience covering the 1982 Falklands War for CBS News, and, more specifically, a riot in Buenos Aires in the aftermath of the war.
Some journalists support O'Reilly's version of events while other reporters dispute it.
That story was gaining traction the same day that U.S. Veterans Affairs Secretary Robert McDonald apologized for lying about serving in the special operations forces in a conversation with a homeless veteran that was caught on camera earlier this year.
Both stories offer a PR tip as old as the hills, really, but which takes on added resonance in a digital age. To wit, whatever you say and wherever you say it—whether it's in front of a crowded room or to a bartender right before closing time—those words may come back to haunt you.
Such stories remind us of the Mark Twain quote, "If you tell the truth, you don't have to remember anything."
---
Shooting Herself in the Foot. Reviews for the Oscars, which ran on ABC February 22, were decidedly mixed. But a consensus soon emerged that Patricia Arquette's initial message for wage equality got lost after the award-winning actress made follow-up comments.
During her acceptance speech for Best Supporting Actress ("Boyhood"), Arquette made an impassioned plea for women's rights and wage equality.
During a press conference following the awards ceremony, however, Arquette made additional comments that didn't go down very well.
In an effort to recruit gay people and people of color to fight for wage equality Arquette stepped on the initial message. The lesson for communicators: If you're going to sign up third parties to help promote your cause, make sure such groups are on board with the message, or at least have given tacit endorsement.
---
Score One for Analog. Maybe. After months of harrumphs from Federal Communications Commission (FCC) officials, the Commission last week approved net neutrality regulations. The vote will reclassify the Web as a public telecommunications utility.
The FCC's move could have serious repercussions for communicators. The regs may be stuck in court for some time. Depending on how things shake out, Government regulation of the Web could breathe new life into more traditional PR channels, such as broadcast outlets, print media and direct mail. What's old may be new again.
---
Top Women in PR. Last Friday (Feb. 27) we rolled out the first PR News' Top Women in PR. The awards luncheon celebrated female PR executives who have played a major role in helping their companies and organizations develop brand messages, protect band reputation and create killer content for digital platforms.
For a list of the honorees and coverage of the event, please go to prnewsonline.com.
---
Movers. The Obama administration tapped State Department spokeswoman Jennifer Psaki to head the White House communications operation. Psaki, who worked on both of Obama's presidential campaigns, succeeds Jennifer Palmieri, who will take charge of communications in the expected Hillary Clinton presidential run.
Meantime, former White House press secretary Jay Carney will join Amazon as senior VP for worldwide corporate affairs, according to Politico.
This article originally appeared in the March 2, 2015 issue of PR News. Read more subscriber-only content by becoming a PR News subscriber today.