The telecom companies are looking for a new lifeline on their social channels. Social media engagement in the telecom sector grew just 1 percent, from January 1-March 15, compared with the same period in 2014, according to an exclusive study by social media analytics company Shareablee.
 "As their audiences across social platforms mature, we see telecom companies expanding their strategies beyond just engagement to include actions that drive business value, such as click-throughs and ultimately conversion," said Tania Yuki, CEO of Shareablee.
For example, last year a lot of social media content in the telecom category was focused on celebrity and events, with the hook being that the celebrities featured were in TV shows and movies that could be viewed on cable or satellite channels.
These efforts still exist, Yuki said, but the focus for many companies has shifted to drive clicks back to their websites to promote VOD, upsells or additional promotions.
"The KPIs for many companies have shifted," she said. Nevertheless, celebrities still carry a lot of weight on telecoms' social channels, particulary when brands recruit celebs for their social sites and combine their presence with questions that cater to consumers.
Take MetroPCS ' partnership with UFC Bantamweight champ Rhonda Rousey. The partnership was able to capture fans' attention by asking questions about her and posting contests to meet the fighter.
Similarly, 19 percent of Boost Media's Facebook posts included a question that addressed audience problems with high phone bills.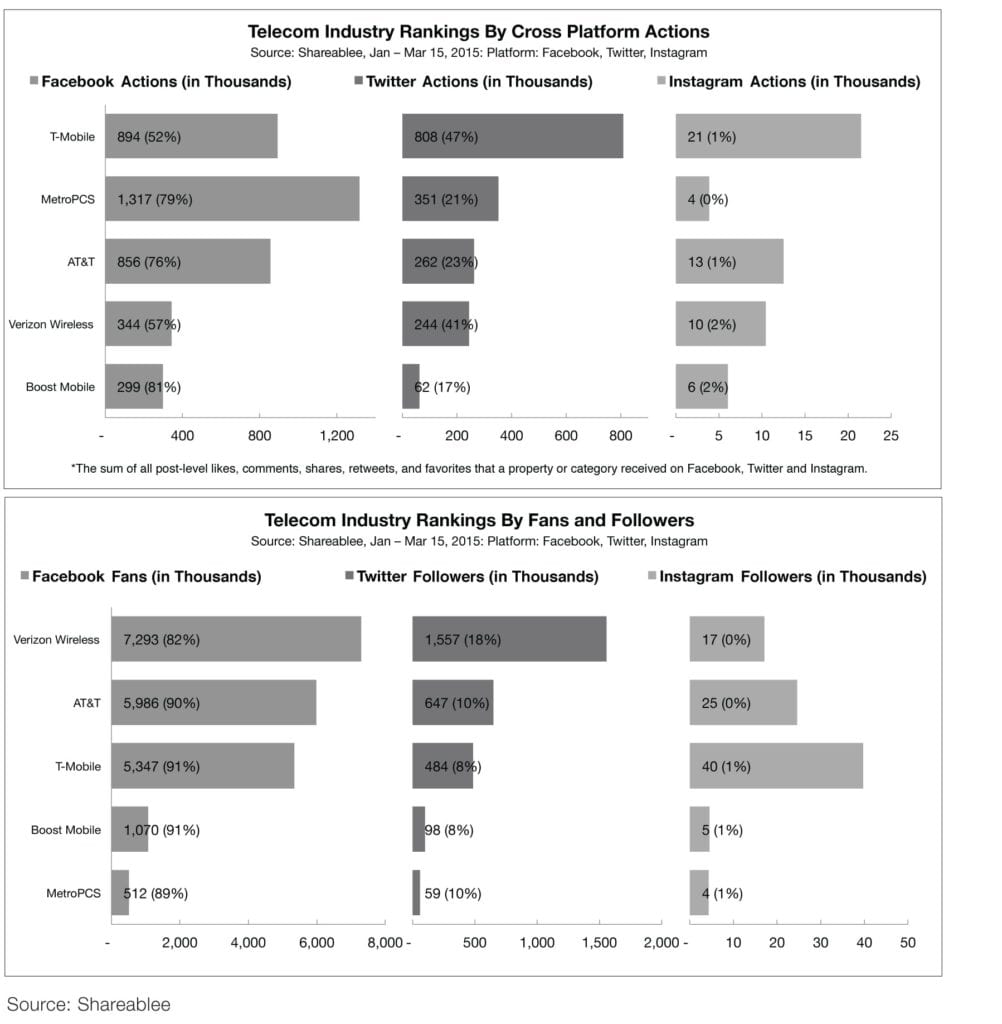 This article originally appeared in the April 6, 2015 issue of PR News. Read more subscriber-only content by becoming a PR News subscriber today.