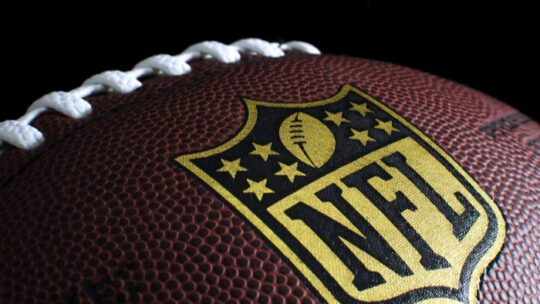 PR pros often are so excited working on a company's sports accounts they often unknowingly do a disservice–they don't prepare the business for controversial or negative media coverage that might emerge.
Arguably, the Super Bowl (Feb. 12) and Summer Olympics (Paris, July 26-Aug. 11, 2024) are events getting most of the negative coverage in the sports world.
Pro football, of course, receives negative coverage from life-altering injuries on the field, as well as off-the-field conduct that's sometimes punished with a slap on the wrist.
But the Super Bowl's annual major controversy is the cost of a commercial. A 30-second commercial this year can cost $7mln. That's quite a bit of dough should viewers miss the ad. (Perhaps they switch off the game because it's a blowout or the spot runs during a bathroom break).
Of course, ad agencies' bread and butter comes from Super Bowl commercials. As such, they'll likely say Super Bowl spots are worth the considerable cost.
Are Sports Sponsorships Worth It?
Yet some marketers aren't sure. Sports Business Journal quotes David D'Alessandro, former CEO of John Hancock, questioning sports sponsorships.
"What I'd really want to know is what would my share be if I didn't do this sponsorship and what else could I be spending the same money on with a more definable return?" writer Terry Lefton quotes him as saying. "CEOs should demand bottom line measurement–or no deal."
Preparing
That issue aside, the first step in crafting defensive PR approaches is extensive research. Of course, the outset of every PR initiative, in sports or something else, should include research.  Similarly, all PR campaigns should contain defensive PR options.
As we've said often, there are no one-size-fits-all solutions for PR crises and a crisis arrives on its own schedule. Sometimes, but not always, there are warning signs.
Accordingly, different research and preparation is needed for the Super Bowl and the Olympics.
Super Bowl
As noted, the Super Bowl is a magnet for negative publicity. Particularly this year, communicators and marketers at sponsor companies should prepare for media inquiries about football's severe injuries.
Preparation should include diving into statistics. Know how much money pro football donates for good-citizenship programs. In addition, have similar figures about your company's do-good efforts.
Have data at the ready since the more specific figures you can provide the better. Accordingly, avoid throwing out an aggregate number. This means conducting extensive research. In the long run this effort will help position the company as a good corporate citizen.
Olympics
The Olympics is the grand-daddy of sports' negative publicity. During the recent Winter Olympics in China, several sponsor-companies were caught flat-footed when asked how they can support an event held in a totalitarian country. Many companies remained quiet, forgoing traditional pre-Olympics promotions. Some media members scoff at companies responding that they merely 'support the athletes.'
While promotions weren't upended during last year's winter games, companies likely are aware of that possibility. For instance, at the 2014 Winter Olympics in Sochi, Russia, protests resulted in cancellation of long-planned corporate promotions. McDonald's and Coca-Cola were targets.
Again, conduct extensive research to determine anti-Olympics groups. Know their tactics and strategies. Include plans for dealing with them in your sports marketing program. While the 2024 summer games are set for France, its democratic traditions will permit protests.
Indeed, the 2024 Paris games were involved in controversy two years in advance. In 2022, Olympics president Thomas Bach urged that athletes from Russia and Belarus be barred from international competition as a result of Moscow's invasion of Ukraine. More recently, it appears Russian athletes may compete in 2024. This has raised concerns, as you can imagine.
There is a good possibility that media will ask sponsors about the situation. There's no doubt that this will not be the only controversy that will receive media coverage prior to the start of the games.
PR pros should approach a sports sponsorship as they would a mundane account. Prepare the company for potential negative situations.
Arthur Solomon was a journalist and SVP/senior counselor at Burson-Marsteller who worked in sports and other sectors. Contact him: [email protected] 
[Editor's Note: The writer's views do not necessarily reflect those of PRNEWS. We invite opposing essays from readers.]