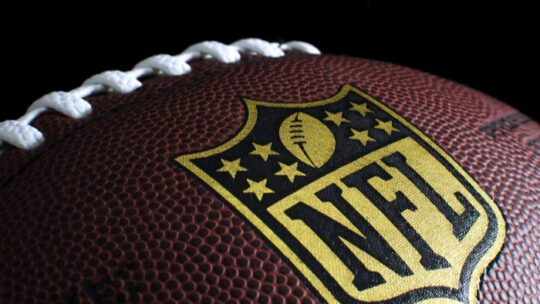 I never write about football. But the Cleveland Browns' decision yesterday (March 20) to acquire star player Deshaun Watson seems larger than sports. It's a basic PR and reputation determinant–actions speak louder than words.
Mr. Watson's statistics show he's one of the top quarterbacks in football.  However, he did not play in 2021. Instead, he faced allegations of sexual assault and harassment. A total of 22 women filed civil lawsuits against him. His now-former team, the Texans, said it wanted to trade him. Reportedly, teams were interested, though a trade was not completed.
In addition to the 22 civil suits, Watson faced similar legal charges until recently. That's when a grand jury indictment against him was dropped. After the grand jury ruling earlier this month, NFL teams were even more interested in Watson.
A Browns or Not a Browns?
Initially, Watson allegedly did not want to play for the Browns. That reportedly changed when Cleveland offered Watson an historic 5-year package, with all money guaranteed. Reading between the lines, the contract almost assumes he'll face suspension in 2022 (more on this below). In addition, the Browns offered the Texans coveted draft choices. The trade was consummated and announced officially yesterday.
Adding to this story are several other factors.
First, the NFL began investigating the allegations against Watson in March 2021. The NFL said Friday (March 18, 2022) its investigation continues. In addition, the league implied it could suspend Watson regardless of what happens (or doesn't) in court.
The league suspended another star player, Ben Roethlisberger, in 2010, despite the U.S. justice system not charging him with a crime. He allegedly sexually assaulted a 20-year-old college student.
Moreover, another player, Kareem Hunt, was suspended for half the 2019 season when a video surfaced in 2018 that showed him kicking a woman. At the time of the video, Hunt played for another team. He joined the Browns for the 2019 season.
Similar to Watson (so far), neither Hunt nor Roethlisberger were convicted of a crime or charged.
Haslams's Reputation
Second, the Browns' owners, Jimmy and Dee Haslam, are great philanthropists. In addition, they're champions of diversity and inclusion. Notably, they're inaugural recipients of the John B. Wooten Award, which recognizes workplace DEI across NFL teams. Indeed, the Haslams championed women in the NFL and recognized female referees and coaches.
Third, the Haslams and other Browns officials released statements saying they'd met Watson and done due diligence before the trade (see one statement below). Yet an attorney representing the 22 women claims the team hasn't contacted him.
Fourth, the NFL's reputation for doing right by women is shaky.
Last, there is a purely sports angle. Is a star player who might face a multi-game suspension regardless of the outcome in court worth $200+ million guaranteed and multiple first-round draft choices? On the other hand, some fans are overjoyed the team acquired him and did not give up current players to do so.
Off-The-Field Questions
Mostly, though, the trade has spurred non-sports-related debate. Some critics question the Haslams's ability to authentically walk the talk.
There's outrage in some quarters of the sports community, too. A divide exists between those who believe Watson will be a winner and others, who feel the Browns' choice defies basic moral integrity.
The Browns' female fan group denounced the decision.
PR Damage
Some sportswriters in Ohio and across the nation are raising questions about the perceived hypocrisy of the Browns' front office and ownership. For example, ESPN's  Jake Trotter observed the price for Watson goes beyond his reported $230 million contract.  High reputation costs of the trade  could end up hurting the team. "The public relations damage is already done…it's sure to be a polarizing decision among their fan base with risk to the image and reputation of the Browns…"
Watson's Legal Status is Unknown
The ultimate fallout is as yet unknown, as is the outcome of legal cases against Watson. Still, there are critical PR lessons:
Action must back up communication. While the Haslams were vocal about DEI and supporting women, the Watson trade seems misguided at best and at worst hypocrisy. When audiences perceive that brands don't back up their words with action, the lack of alignment creates a loss of trust.
Audiences–and fans–make decisions and act based on what they feel–not on knowledge and data. Brands communicate using values because they know they drive decisions. When there is a perceived disconnect between values and action, audiences react accordingly. At play here is a contest between data about Watson's athletic ability vs. the demonstrated values–morality, ethics, protection of women–of the Browns. This data-values contest will influence how people ultimately decide to view the Browns' choice.
It takes a lot to build a reputation–but one bad decision can harm it. Reputations are earned, over time–with contributions into a bank of goodwill. But those credits run out quickly when a decision calls into question integrity or morality. Public confidence, trust and employee recruitment/retention can suffer when people perceive an organization's decisions are out of alignment with its values.
Reputation risk has a dollar value. Reputation is not soft. There is a financial dimension to it. Brands with damaged reputations often experience financial issues–reduced sales, sponsorship dollars, market position and shareholder value, to name a few. These can do damage quickly and have staying power. In a multi-billion-dollar business like the NFL, they could be significant.
Values and Action
Many of the voices rising in opposition to Watson's signing are putting their money where their mouth is. For instance, the Cleveland Rape Crisis Center, as of March 18, received more than 1,000 donations from across the country, according to WEWS-TV.
On March 19, the Center issued a statement that reads, in part:
"We understand the story surrounding Deshaun Watson joining the Cleveland Browns team is triggering for far too many of our friends and neighbors…To the community we say, we see you. We hear your outrage. We feel it too. Every click. Every post and every tweet."
There are still many unknowns about Watson's future. Only time will tell whether the PR effect on the Browns is enough to create regret on the part of the Haslams or whether a winning season negates the concerns. It's a foundational PR case study playing out in a very public arena.
Hinda Mitchell is the president of Inspire PR Group