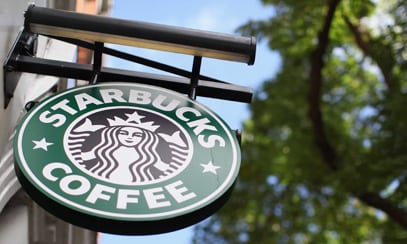 Fast food and drink chains have been in the news lately for some less-than-flattering topics—the struggle for a higher minimum wage and strikes in complaint of poor working conditions, among other things, come to mind.
On Monday, Starbucks is making news for a different reason, one that sets it apart from any other major corporation.
The company is set to announce a new program that will make a free online education from Arizona State University available to any employee who works more than 20 hours per week. According to The New York Times, employees must first gain admission to Arizona State. The company will then pay full tuition for employees who already have two years of college credit or more and partial tuition for employees with fewer credits.
In a major departure from other companies that offer tuition reimbursement programs, Starbucks will not require employees to stay with the company after they complete their degrees, and employees will be free to study any topic.
Starbucks looks to benefit from the partnership with ASU in a few important ways, the prospect of attracting better talent and of increasing employee satisfaction chief amongst them.
From a communications standpoint, though, the tuition program is a brilliant branding move for the coffee chain. For a company whose reputation is definitely more Wal-Mart than Wharton, the tuition program softens its image as a massive, thankless corporation. As the first major company to offer a program of this size and scale without major stipulations, Starbucks has positioned itself as a progressive advocate of higher education, a fortunate if not intentioned side effect of the new initiative.
Follow Brian Greene: @bwilliamgreene