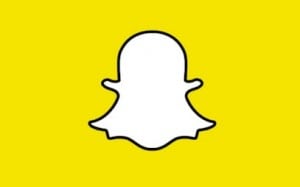 On Tuesday, hackers released a database containing the phone numbers and user names of nearly 4.6 million users of Snapchat, the popular application that allows users to send pictures and videos that self-destruct after a few seconds. In yet another story of a cyber attack, PR professionals can gain valuable insight from how Snapchat initially responded to the situation and is now monitoring it.
The group responsible for the hack made the entire database available for downloading on a website, called SnapchatDB.info.
"People tend to use the same username around the web so you can use this information to find phone number information associated with Facebook and Twitter accounts, or simply to figure out the phone numbers of people you wish to get in touch with," the site read before being suspended.
However, three days before the leaked information was made public, Snapchat posted a message on its blog explaining that an independent cyber security company had identified a vulnerability in a feature of the app that allows users to upload their address books in order to find friends who use the app.
The blog post explained that the app had introduced countermeasures to make spam and abuse more difficult, but the damage was already done.
Snapchat's move to publicly recognize the vulnerability is a perfect example of trying to "get ahead of the story," and it may help the company win the public's trust back as it continues to clean up the mess.
Here are some more tips to follow when your organization senses a crisis approaching, courtesy of Susan Tellem and Dan Grody, of Tellem Grody Public Relations:
Take responsibility and address the situation quickly, and head on.
Lead the conversation. Don't react (or let emotion get the best of you.)
Even if you don't know the exact details, tell the communities you work with that you are aware of the issue at hand and are working to resolve it. Imply you will share more information as soon as it becomes available.
Consider creating a concise blog or short video response. Add a link or embed a Twitter feed on the homepage of your destination website so that customers and the media can quickly find current information about the crisis.
For more tips on crisis management, order a copy of PR News' Crisis Management Guidebook.
Follow Brian Greene: @bwilliamgreene