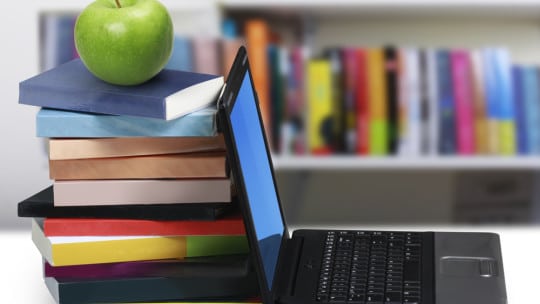 David Finn, a founding father of PR and a member of PR News' Hall of Fame, turned 96 years young recently. This prompted me to think about some of his PR and life lessons, learned during a lifetime that spanned his co-creation of Ruder Finn in 1948, an Air Force stint in WWII and work with clients that included The White House and The United Nations.
We All Are Storytellers And Story Makers: As anyone who's worked with or known David can tell you, misperceptions of PR practitioners as story spinners always frustrate him. From his earliest days in the industry he believed PR people help uncover and share untold stories that can enrich companies and their consumers.
Having a deep, authentic connection to a brand, which stories help bring into being, is a no-brainer now; David was ahead of his time when companies were still selling just products, not brands and ideals.
For David, storytelling is a serious undertaking. A purist, he wanted to dive in and be part of Dante's Divine Comedy by reading it in the original text. Engaging with readers and different audiences have become even more important as we interact online and in new ways with brands.
Doing Good Makes Good Business Sense: David said many times that he didn't start Ruder Finn to make money. That mantra, and the ethos of doing good, remained at the forefront throughout his career, resulting in a long history of involvement in community contributions. Now we take for granted that employees and customers will be more loyal to companies they admire. We can't live in this world and not give back.
Beauty And Art Are Essential For Life: David started Ruder Finn with his childhood friend. Their first office was a linen closet at the Lombardi Hotel. Scrappy and hungry, David was an entrepreneur and incubator. Whenever a project stumped him, he would go to a museum. He believed art and culture spur out-of-the-box thinking.
He started a series early in Ruder Finn's history called Thoughts & Images, where he would pair quotes from literature or famous personalities through history with a photo or image. He printed these in a series he mailed to his friends and contacts on a regular basis. Was this a precursor to Instagram?
In any case, these beautiful images and quotes prompted you to think in a different way. They connected you to a larger history, context and community; they stretched your imagination. Today, design is a fundamental platform for the experiences we have in almost every industry, but a connection to art was an early tenet of the Ruder Finn philosophy.
Life Should Be Full, With Empathy And Hope: David Finn tipped the Type A stereotype on its head. He was ambitious in his career, but also was a successful photographer – having published more than 100 art books featuring his photographs. In addition he was a prolific and successful painter, sculptor and writer.
Though he always was busy, David was never too busy to listen. His door was always open and he would walk through the office when he had a spare moment, just to have the opportunity to say hello and exchange ideas.
Each month he would take someone he didn't know from the agency to lunch–no matter what level they were–so he could hear different perspectives, as well as a mix of thoughts, ideas and ambitions.
I have never met anyone with a capacity for empathy like his. Maybe that's why he was a natural PR professional; he breathed life into the stories he told for clients. His empathy endures in our dedication to thinking about how our work touches people and connects with them.
Say 'Thank You' Instead Of 'Sorry': While there is a time and place for apologies, often we say "sorry!" when what we really mean, as David loved to point out, is:
Thank you for being patient as I learn how to do this…
Thank you for understanding why I lost my temper and forgiving me…
Thank you for listening to my side of the story…
And so much more.
Trust Your Instincts: David loves telling the story of his first date with his wife. After the date, David told his now-wife he would call her. She didn't believe him. At that moment, he wrote down a bet that they would marry and she would be the future Mrs. Finn.
While he always insisted on hearing all sides of an argument, David Finn ultimately did what he felt in his heart was right. This was of the utmost importance to him, personally and professionally.
Leadership and culture help define organizations and individuals. We are the story-makers of our own lives. It's important to remember our values and inspiration as we write our next chapter.
Rachel Spielman is an EVP at Ruder Finn and its Head of Storytelling.