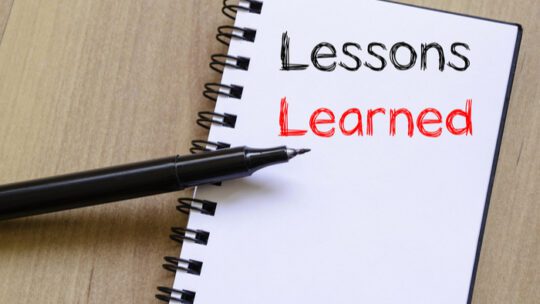 After the past two years, let's just rename PR; call it crisis communication.
Every communicator either is trying to avoid a crisis, planning for or dealing with one, or, at the very least, making sure she has the resources to deal with adverse news in 2023.
Last year we blamed the rise in PR crises on the focus on engagement as a key metric. Sadly, that metric, like COVID, still is around to plague us.
But in 2022 we had a cornucopia of factors that converted normal communication into a steady stream of crisis management. Russia's invasion of Ukraine, climate change's results, the insanity that accompanies any mid-term election and, of course, Elon Musk and Mark Zuckerberg. It's amazing we accomplished anything.
Yet there were shining examples of people and organizations rising above 2022's Sturm und Drang reality.
For instance, MacPaw, a Kiev-based firm, implemented a PR measurement system in the middle of a war. And Ukraine's president–the year's best communicator–Volodymyr Zelenskyy, was constantly on screens and social reminding us about crisis communication best practices. The newest Supreme Court justice, Ketanji Brown Jackson, used facts and history to make cogent arguments during her confirmation and highly fraught cases.
In a year when attention spans seemed to have gotten even shorter and an endless array of 'celebrities,' or influencers, rose from TikTok to claim our attention for a minute and a half, there still were a handful of useful lessons for 2023.
Lesson #1:  Reach Jumps the Shark
Here's a tip for the 56% of PR pros still using reach as a standard metric—STOP!
For far too long, marketers and communicators used it as they bragged about how successful their campaigns were. But thanks to social media, bots, disinformation campaigns and inexplicable calculations, those numbers now are laughably large. Using them will destroy your credibility in a heartbeat.
A recent check on several brands we profiled in Image Patrol yielded 14-figure results.
For example, Beyond Meat, whose crisis we profiled in November, reached 36.8 trillion humans–suggesting every one of Earth's 8 billion people saw its news 4,594 times. Never mind that most Earthlings can't afford or lack access to plant-based meat, so clearly they are not Beyond's target audience.
For argument's sake, though, assume everyone in the target audience saw Beyond Meat news 4,000+ times. Something went wrong. Either its crisis hurt sales or Beyond's messages were ineffective; the company posted a $15 million loss and gross margin dropped 18% vs 2021.
The point is, in 2023 the gig is up. People will see traditional measures of PR success as inflated at best or fraudulent at worst. Fortunately, GA4 (the new version of Google Analytics) has much better ways of tracking communicators' value.
Lesson #2: Is the Bloom off the Famous?
The difference between fame and notoriety is about 140 characters. A year ago, celebrity influencers were all the rage. You 'proved ROI' comparing how many Likes or Followers a brand received in exchange for whatever it paid the influencer.
What that meant in real life was fame and fortune were joined at the wallet. Those with the most followers and/or engagement commanded the highest prices. There was a tacit understanding that the more exposure you got, the better.
Then along came Kanye West, Elon Musk and other foibles of the famous in 2022. As a result, companies seemed to scurry away from big celebrities. Instead, consumer and B2B brands focused on influencers whom target audiences saw as knowledgeable and authentic.
Find those who authentically love your brand, have a decent following and know what they're talking about, and you'll garner a much higher ROI.
Lesson #3:  Search Rankings Key
For years, we've advocated measuring your company's likelihood to be found via Google Search, since that is where the vast majority of decisions begin.  One of the reasons for focusing on micro influencers is Google's new guidance on how to improve your rankings in search. Google now prioritizes search ranking based on:
experience
expertise
authoritativeness and
trustworthiness.
Earned media and niche influencers amplify all these attributes.
In 2022, we saw a few savvy PR pros (6%, according to one research report) adding Share of Search to their list of key performance indicators. We predict that some measure of findability will become a standard metric by the end of 2023.
The good news is Google released guidance and recommendations for creating high-ranking content. For many of you these are standard best practices. But in 2023, memorize them.
Lesson #4:  Twitter Creates Headlines, TikTok Cements Loyalty
Despite the brouhaha around Twitter, it remains the place where journalists break news and pundits amplify it. While there's a lot of chatter about alternatives like Mastodon, most realize their sources remain on Twitter.
So, for now, that's where they'll stay, despite the flight of advertisers. Accordingly, if you're trying to get the word out quickly about your cause or campaign, continue growing followers on Twitter.
But if you're not in PR or the breaking-news business, TikTok is the platform for engaging content. Despite the growing number of politicians expressing alarm at the Chinese-owned platform's influence, it is the hot new place for brand endorsements and viral stories. The good news for PR pros is that TikTok will force everyone to boil down their key messages to a minute or two.
Start the New Year right: Align your goals and messages with the appropriate platform and influencers.
Lesson #5:  'Every Move You Make, Every Vow You Break...I'll Be Watching You'
Communicators should have those Police lyrics taped to their monitors. Years of whistleblowing, leaks and data breaches are making it significantly harder to hide past sins and much easier to ferret out the true story.
Spectacular revelations around a host of crises, from FTX and Sam Bankman-Fried to recently elected Rep. George Santos are the result of diligent reporting and readily available data. Add to that proliferation and ease of access to background data and today's increasingly noisy public may well have its local representative on speed dial.
As a result, companies are a disgruntled employee or angry shareholder away from a congressional hearing and hefty legal expenses. So, even if your CEO dismisses the media as fake news, you can't ignore negative coverage.
I have proven repeatedly  you can tie PR results to financial value. Yet, I promise it is even easier to show the negative financial implications of bad PR.
For example, add up attorneys' fees, lost productivity, reductions in employee morale and your ability to attract talent and you'll learn that avoiding crisis is money in the bank. And the best way to do that is to turn over all those rocks, release all the secrets and come clean before bad incidents become major news.
Katie Paine is founder and CEO of Paine Publishing