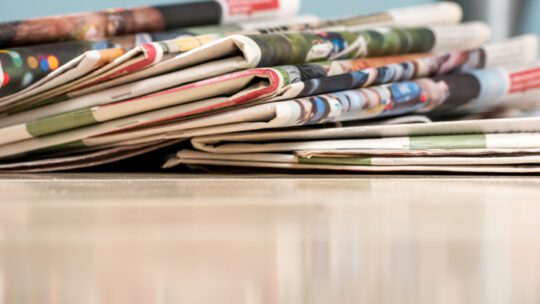 Sometimes an incident becomes a PR crisis for legitimate reasons. After a CEO announces layoffs of hundreds in a cavalier way, a PR crisis is deserved. Likewise, a PR crisis seems proper after an older person is summarily tossed from his seat on an aircraft and the airline's CEO says, initially, the rough treatment was warranted. Or a ride-sharing company promises brief rides with "hot chick" drivers.
On the other hand, seemingly egregious events occur and reputations remain unblemished. Again, at least initially. As T.J. Winick writes in "Reputation Capital," Facebook/Meta fumbled its PR for years before its bad reputation cost the company.
And payback was a...well, you know. In February, Meta recorded the largest one-day value drop in stock market history. More recently, "Seeking Alpha" described Meta's Q3 results using a dramatic, yet telling, headline: "Signs of a Death Spiral."
The Fickle PR Crisis 
At times it's serendipity that pushes a bad but limited situation up the mountain toward PR crisis stature. For instance, recently a piece of poorly vetted technology went awry at an awful time and in a badly ironic location.
Sometimes companies are dragged into bad PR situations not of their making. A man rents a truck at The Home Depot and plows into a crowd in lower Manhattan, killing 8 and injuring many more.
Other times a company experiences a bad PR event with barely a link to your PR nightmare. You know, the one everyone thought was settled weeks ago. Sorry (as you'll see below).
However, all PR mishaps and crises, legitimate or coincidental, share one thing: you never know. As such, preparation is vital.
Coincidental Media Coverage
For an example of coincidentally linked incidents, which then increase media coverage, begins with the Tyson Foods situation. Early Nov. 6, its CFO, John Tyson, was found asleep in a college co-ed's apartment. The apartment's inhabitant said she did not know Tyson.
Tyson, 23, was arrested for public drunkenness and trespassing.  It's unclear how he accessed the apartment, though she admits she may left her door unlocked. The woman found Tyson asleep in her bed around 2am, when she entered the apartment.
Tyson's grandad founded the company. His father is its chairperson.
Mr. Tyson apologized twice. Once in a company email, and later during an earnings call Nov. 14.
In addition, Tyson Foods tersely acknowledged the incident, adding it's "a personal matter."
Nepotism?
At first glance, you might think Mr. Tyson got off lightly. For instance, he's still employed and, as far as we know, his standing in the company is intact. Would an employee not named Tyson be as fortunate?
Moreover, is it a "personal matter" when an executive heading finance at a public company with $40+ billion in revenue is arrested for drunkenness and trespassing?
Knowing when to react and how are among the most difficult aspects of PR incidents and crises. In this case Tyson Foods handled the situation well, Red Banyan chief Evan Nierman says. Its public statement did not need to go beyond acknowledging the incident, he adds.
"They're already embarrassed…they have egg on their face [pun intended], so leave it there [another pun intended]." Also embarrassed is Mr. Tyson, who appears in an online video donning orange boxers as police detain him.
Moreover, Nierman argues Mr. Tyson's 2 apologies came "straight from the source and in his own words, as written by a crisis communication expert, presumably."
Similarly, other PR pros believe Tyson Foods's brief statement was fine. Also fine is Mr. Tyson keeping his job. "I want to stay away from" cancel culture, says Clyde Group SVP Jenny Wang. It's not right "when someone does one thing bad and automatically is punished forever."
Though Wang admits nepotism likely helped Mr. Tyson obtain his CFO post, she believes in redemption.
On the other hand, Wang admits the incident seems "creepy." However, without evidence that Tyson harassed the college student the company's response was proper.
As for harassment, media reports claim Mr. Tyson was inebriated when police woke him in the apartment. Tyson apparently stared at police, said nothing and fell asleep again.
However, Nierman and Wang agree that similar incidents in the future with Mr. Tyson would require Tyson Foods doing more.
Opposing View
Similar to her colleague Wang, Lilia Dashevsky, a Clyde VP, dislikes cancel culture.
On the other hand, "when you're a corporate leader," people in the company "hold you to a different standard," she says. In addition, "consumers are consistently relying on brands" for a higher moral standard than we see elsewhere.
As such, Dashevsky believes "maybe mandatory time off or a short rehabilitation" is a better option in the Tyson case.
Unintended Consequences
Here's the linking part: Mr. Tyson is the second food industry executive caught in an embarrassing thicket recently. CNBC, and presumably other outlets, made that connection in its coverage.
As such, its Tyson story revived an incident where now-former Beyond Meat COO Doug Ramsey eventually lost his job. Ramsey was ousted for biting a man's nose during a post-football game altercation. Initially, Ramsey was suspended, several weeks later Beyond Meat terminated him.
That one company (Tyson Foods) is a meat packer and the other (Beyond Meat) makes a meat substitute wasn't lost on creative media members. That the unfortunate Mr. Ramsey is a vegan adds another ironic twist. A final irony: both incidents occurred not far from each other, in Arkansas.
Seth Arenstein is editor of PRNEWS and Crisis Insider. Follow him: @skarenstein