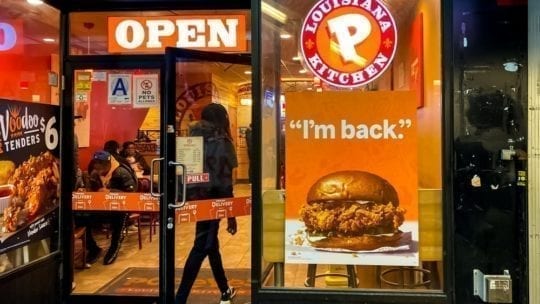 Nothing can compare to the experience of "being there." Whether it's attending the opening night of the newest Star Wars movie, being the first in line to buy the latest Jordans, or standing atop the Great Wall of China, being physically present at an event that produces an unforgettable emotion stays with us. And since we are only human, after we process that experience, we want to share, to recreate that feeling for someone else to grasp, and for us to relive. 
Forbes released an article that caught my attention last week: "Content Marketing is the New PR." While I do not disagree with companies devoting assets to brilliant content creation, I wondered where good old word-of-mouth and organic messaging lives in today's marketing plans. 
Messages now flood our digital channels, and these messages are usually drawn from experience. Morning Consult released a new survey on influencer marketing that found 61 percent of participants are likely to support and talk about brands they love, without—get this—being paid. Without any brand prodding or pushing, consumers have become a public relations channel for companies. And hopefully, most of what they are saying is good news. 
Popeyes' Chicken Sandwich Flies High
Some celebrities probably wish they were as popular as the Popeyes' chicken sandwich. Its publicity has gone above and beyond what anyone could pay for. And most of it has to do with a delicious quality product; hardly a sparkling product launch featuring the golden chicken sandwich atop a velour pillow, glistening in photo-friendly light. 
Before the sandwich sold out in its debut week, people were stepping over one another, waiting in hour-long lines to get their hands on what could be the hottest fast-food item since the McNugget. And of course this was all chronicled, from various consumer perspectives, across every social media channel. 
Angela Brown, social strategist at GSD&M, told the audience at last week's Adweek Brandweek conference that she didn't have a lot to do with the vitality of the coveted sandwich. 
"The hype was real," Brown said. "We didn't create this conversation; it was organically happening. What was happening was it was all the social media buzz, it was the mentions, it was the conversation, and [the audience was] really building this, all the topics and the narrative around this for us."
White Claw: Viral Media King
White Claw drinkers became their own content creation army during the summer of 2019. For every one person seeking to enjoy a low-carb buzz, there were five White Claw enthusiasts, professing their love for the alcoholic seltzer in clever and unique ways. 
As New York Times reporter Jonah Engel Bromwich said, "Get big enough and the public will provide you with free advertising." And that they did. 
According to Nielsen, White Claw became the top-selling hard seltzer of 2019 in the U.S., enjoying a 250 percent increase in sales from 2018. And the company was actually able to cut media spending over 30 percent, thanks to their loyal fanbase. 
Most drinkers now associate the term "White Claw" with any hard seltzer, much like Kleenex or Xerox. Achieving that hero brand status is no easy feat. White Claw can thank a viral video, created by a 23-year-old comedian, for that success: Trevor Wallace created a valentine for his beloved White Claw which has seen over 3.1 million views. 
Starbucks Welcomes War on Early Christmas
Starting November 1, Americans split into two distinct camps. One can't wait to throw up the tree and turn on the all-Christmas radio station through January. The other is busy savoring sweater temperatures, fall foliage and pumpkin-flavored refreshments. Thus begins a war on a belief system—if brands start pushing the holidays too soon.
Starbucks fully accepts this challenge and provides an annual welcome for the former group each holiday season. A few days after Halloween, Starbucks releases its newest edition of "Merry Coffee" holiday cups, provoking joy for many, and anguish for some. 
This battle of preference will grow to a fever pitch throughout the continued commercialization of sacred seasons, and yet, images of customers clutching green and red Starbucks cups, reveling in the holiday experience, always seem to surface. The argument in itself could be free PR at its best.