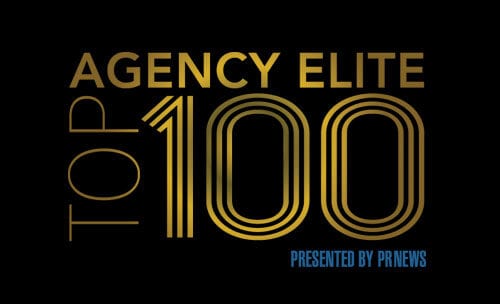 Our inaugural Agency Elite Top 100 is designed to spotlight the nation's most innovative and strategic PR firms of the year.
The agencies on the list represent a wide range of both industry specializations and core capabilities. They specialize in crisis communication, media relations, reputation management and public affairs to digital communications, social media, content creation and everything in between.
This year's list, comprised of boutique firms, mid-sized shops and monolithic, global organizations, demonstrates that size doesn't always matter. Many of the smaller firms have gone head-to-head against firms much larger, proving that creative concepts and execution can be accomplished by teams of any size.
To compile our list, we asked applicants about new products, services and expertise offered over the last year. We wanted to better understand how the most innovative companies in PR think. We also sought to recognize how each of these agencies pivoted their businesses and assisted their clients across categories during the COVID-19 pandemic.
We asked applicants to put on their "futurecast goggles" and tell us about the three trends they believe the industry will be talking about in the next five years, and we'll be exploring many of these ideas in the months to come.
The PRNEWS team scored all the entries across more than a dozen criteria to highlight the standout agencies doing the most innovative work. Clients can filter according to industry specialization, core capability or both, depending on their specific needs.
Click here for the 2020 Agency Elite Top 100.