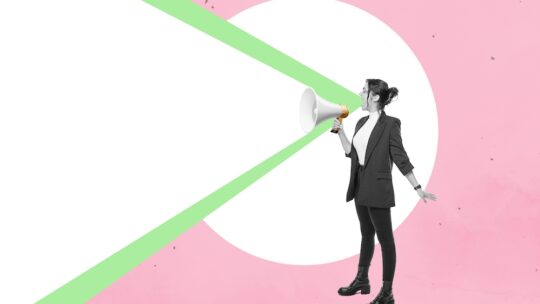 No matter which industry or sector you work in, pitching for conversations with journalists is a lead generator for securing media coverage and growing your clients' brand. One way to achieve the most impactful media coverage is through precision pitching—a media outreach approach that truly focuses on gaining high-quality hits by aligning your pitching with the reporters' interests.
According to Muck Rack's 2023 State of Journalism report, 24 percent of journalists say they reject pitches if they aren't personalized. That lack of action results in no media coverage or failed relationship-building opportunities with journalists.
The process of precision pitching includes developing custom pitches that truly cater to the reporter or publication you're reaching out to. This media outreach approach exemplifies that you have done your research as a PR pro and are sharing a topic that will not only benefit the client if a story is published, but support the journalist's beat and provide keen insight to their audience.
This should lead to solid and consistent relationships with journalists that can be maintained throughout your communications career. Reporters appreciate the effort and will begin to view you as an industry peer whose work together is mutually beneficial. Here are a few steps that can support your precision pitching efforts.
Keep it Short and to the Point
In Muck Rack's 2023 State of PR report, 53 percent of PR pros say that getting responses from journalists is their top concern. This is no surprise; it is a daily challenge to get feedback from reporters or responses that help further media relationships. Precision pitching can stand as a solution, but your pitch needs to be built correctly.
First, keep it simple. Include only high-level, key information that is essential insight for reporters. Think about what the main takeaway or newsworthy item is and lead with those details. Most journalists receive 5-10 pitches per day, and 67 percent of journalists prefer pitches that are under 200 words. Pitches that are short and to the point will be easier for journalists to digest and respond to. Craft your pitch similar to the way you would develop a resume. Include only the main points.
Know Their Beat
If you're pitching a journalist, review their past stories and perspectives. Having a stronger understanding of what they cover, how they cover the respective topics and what angles they take when developing articles is beneficial to the pitching process.
As an example, while supporting many clients in the government technology realm, we see many stories on new mandates and updates from specific agencies. As reporters cover the initial release of the document, many will write a follow-up story that goes deeper into detail. Having that awareness makes our pitches smarter. This can also help if pitching around a continuous storyline. If they have covered the breaking news, you will have background to help you develop a follow-up pitch.
Small efforts similar to this show reporters you've gone the extra mile to create a compelling, customized pitch. It will also make your pitches more concise and focused as you will now have a deeper understanding of what they normally cover.
An Informative Subject Line
Lastly, make sure you have a creative and informative subject line. As a primary element, it must be considered with each media outreach effort because it will allow your pitch to stand out among the noise. For example, if pitching around a White House Executive Order, instead of just the name of the document, maybe pose a question based on the insight your client would be providing. Instead of the subject line reading, "White House CX Executive Order," consider "NEW EO: Necessary Tech to Bolster CX Efforts."
Develop Relationships
As you begin to develop relationships with journalists through your precise pitches, you should work on maintaining them appropriately. Over time, you will learn how reporters like to receive info. Maybe they prefer email instead of phone or text, or vice versa. Or maybe they prefer messaging through LinkedIn or another social media platform. Learning their styles of work and acting on them will deepen your relationship with reporters and strengthen the trust they have in you as a media relations professional.
It's also beneficial to touch base with reporters regardless of whether you have a news pitch or not. Coffee talks or Zoom chats are great examples. Checking in with industry peers with a personable attitude shows the "human-side" of work and will elevate your PR professionalism.
Through a precision pitching approach, you will be providing journalists with the "must-know" information through a customized, personal pitch that fits their specific beat. Continuing this approach for each pitching campaign will help you create meaningful relationships with key reporters that you can build on throughout your PR career.
Nick Wodzinski is Account Manager at Sage Communications.