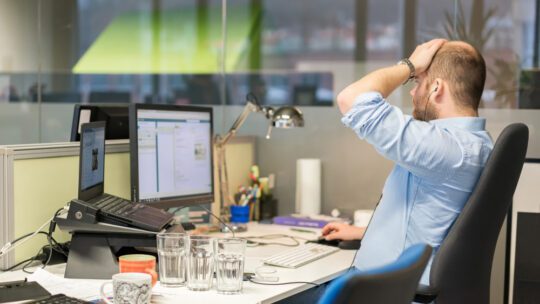 If you're an experienced PR pro, you know that the journalism industry is changing at a rapid pace. In turn, journalists continue to face a growing number of challenges that have made their jobs increasingly difficult. According to a survey conducted by the Pew Research Center, when asked to describe their industry in a single word, nearly 75% of journalists used negative words, including "chaos," "struggling," and "stressful." The skyrocketing number of media layoffs this year has only added to the growing sense of industry turmoil.
Organizations looking to strengthen their media relationships must not only acknowledge the adversity journalists face but should adapt their media outreach accordingly. To be successful in today's media environment, PR pros must emphasize the importance of making things easier for journalists.
Understanding Target Audiences
Naturally, the needs and expectations of each individual journalist are unique, however, there is enough data available to help guide your efforts. One of the best sources of information is Cision's Global State of the Media Report. In it, Cision surveyed more than 3,100 journalists about their media roles and interactions with PR professionals.
Among the insights provided in the latest report, Cision asked media members what PR professionals could do to make things easier for journalists. At the top of the list, 75% said PR professionals needed to understand a journalist's target audience and what that audience finds relevant. Only 7% of journalists said the majority of pitches they receive are relevant to their audience.
This underscores the importance of conducting targeted outreach when pitching your story. If you're reaching out to a journalist for the first time, it's imperative that you take the time to read through their bio, past stories, and social media activity to ensure that your topic is a good fit before you make your pitch.
Provide Clear Data and Solid Sources
Next, 66% of journalists said PR professionals could make their jobs easier by providing data and expert sources in their pitches. Not only should you have something or someone to support your pitch, but you must be able to provide journalists with what they need at a moment's notice.
If you offer a source for comment on a time-sensitive piece, check with the source first to ensure they'll be readily available to speak with the media. It's extraordinarily frustrating for journalists when someone offers an expert source on breaking news only to discover that the individual won't be available to speak for several days.
Pitching Etiquette
Rounding out the top three responses, 46% of journalists want communicators to stop spamming them with pitches, followed by endless follow-up emails and phone calls. More than half said that one follow-up is enough, but nearly a quarter said they didn't want any follow-ups at all.
There's a fine line between being diligent and being bothersome, so it's best to err on the side of caution when following up on a pitch. A single follow-up is reasonable, but you're playing with fire after that. Be aware that over half of journalists surveyed said they would permanently block you if they felt you've gone overboard on follow-ups.
Generating earned media is not easy. However, by making things easier for journalists, you put yourself in a much better position to achieve the results your client or boss values.
Matt Petteruto is principal of MP Communications.