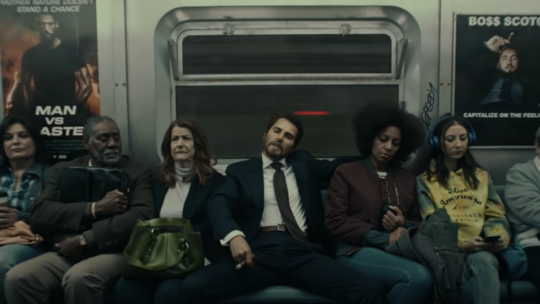 In this week's PR Roundup, we take a look at the public response to Gannett hiring a male reporter to cover everything Taylor Swift, and how The Trevor Project made the decision to leave X, formerly known as Twitter, by listening to its audience.
Gannett Hires The Man to Cover Taylor Swift
What Happened: Back in September, Gannett published two unique job postings. One reporter position would cover all things Beyoncé and the other would cover the world of Taylor Swift. 
"Seeing both the facts and the fury, the Taylor Swift reporter will identify why the pop star's influence only expands, what her fanbase stands for in pop culture, and the effect she has across the music and business worlds," the job description read.
This week Variety revealed Gannett's new hire for the Taylor Swift job—which many females rebuked on social media. The article said Bryan West, a former Phoenix TV news reporter, would be moving to Tennessee to accept the position.
An opinion piece by Tom Jones of Poynter examined the reactions from an industry point of view, sharing many viewpoints from female members of the media. 
"[Is anyone] even going to point out the incredible irony of Gannett hiring a male to cover a feminist icon who writes songs about tribulations faced by women?" says Leanne Potts, an Atlanta-based freelance journalist.
Communication Lessons: Taylor Swift wrote a song perfect for this conundrum, titled, of course, "The Man" from her 2019 album, "Lover." The chorus reveals lyrics shared by many of those publicly upset with Gannett's decision.
"I'm so sick of running as fast as I can
Wondering if I'd get there quicker
If I was a man"
While there's no denying West has the skill set for the job, it creates a difficult look for Gannett. Many naysayers hinted at the question of could a journalist who hasn't experienced the full experience of being a woman dutifully cover a public figure who devotes so much of her thematic creations to the ups and downs of being a woman? And also, could a fan be able to cover the Swift beat fairly?
West hit back by saying his job was no different than a sports reporter being a fan of the home team. 
Of course that infuriated an additional demographic: sports reporters. 
Hinda Mitchell, President, Inspire PR Group, says that while at face value the hire may seem tone deaf, what's done is done. Time will provide the proof that this was the right hire.
"Does this reporter live up to the job he's been given?" Mitchell asks. "Will Swifties accept him? Pulling him off the beat due to the fan blowback is not a solution. But like any good beat reporter—he's got to build relationships and sources; write meaningful, relevant stories; and demonstrate his subject-matter expertise. The reporter should not be afraid to 'own' his new role and embrace the skepticism—done well, that can start to mitigate the angst of her fans. Only time will tell."
Mitchell also notes that high-profile hires (internal or external) should be vetted by more than just the hiring manager and HR. A PR person who might be able to take the temperature of the result of this hire and prepare for the public outcomes would be a good partner to bring on. 
"High-profile hires should [also] be vetted by those with the ability to see the opportunities and reputational risks that might be coming around the corner," she says. "As this particular hire demonstrates, there is more to hiring than just the skill set, especially when the outside world will be watching closely. Seek diverse opinions on the candidates—and listen to what they say about the potential feedback from key constituencies."
The Trevor Project Leaving X
What Happened: Another week, another exodus of X—formerly Twitter—users. 
We've heard of many celebrities leaving the platform, such as Elton John, Shonda Rhimes and Whoopi Goldberg amongst others, as well as some major organizations including National Public Radio (for whom the change in referral traffic has been minimal). 
And while it seems like most corporations are sticking around, they definitely are less apt to spend ad dollars with the platform. Some examples include Coca-Cola, Unilever and Jeep. 
And now we are seeing nonprofit organizations depart. This week The Trevor Project, which provides crisis support to the LGBTQ+ youth community, announced its decision to back away from the platform and the reasoning for its choice. 
The Trevor Project has made the decision to close its account on X.

Read our full statement here. pic.twitter.com/3rWt6Xfz1S

— The Trevor Project (@TrevorProject) November 9, 2023
Communication Lessons: Sunsetting a social media account is never an easy task. It shouldn't be a snap decision, and many areas need to be taken into account. 
The Trevor Project communicated this clearly in its digital delivery of a statement, as well as provided transparent reasoning as to why, and directions as to where followers could find them. In addition, the organization alerted the media, seeing the necessity of connecting with their audience on all fronts. 
Kevin Wong, Senior Vice President of Marketing, Communications, and Content at The Trevor Project said the decision to leave X was not made lightly.
"The Trevor Project's decision to leave X…was led by our mission: to end suicide among LGBTQ young people," Wong says. "In addition to consulting internal and external stakeholders, we reviewed DMs from LGBTQ young people and allies—many who expressed fear and anxiety over engaging with our posts because of the volume of hateful replies we receive. The mental health and safety of LGBTQ young people is our top priority."
In this instance, the audience was put front and center, their needs reflecting the most importance. As X becomes more of a volatile community, other organizations may need to follow suit to make a similar decision. 
According to a response to PRNEWS from The Trevor Project, the organization made a decision in response to disrespectful rhetoric appearing on social media platforms—more directly in reply to many of its posts.
"The content we share on social media is intended to uplift and affirm LGBTQ young people, shedding light on stories to deepen the public understanding of their experiences," the organization stated. "In response to mental health resources and messages of hope and support, we've seen anti-LGBTQ rhetoric and commentary on our posts that can negatively impact LGBTQ young people."
The Trevor Project also says that "while the conversation around the benefits and harms of social media platforms is vast and nuanced, we do know that sophisticated moderation tools are essential to protecting marginalized communities and creating safer, more accepting online spaces." For anyone utilizing social media platforms, safety and privacy issues continue to be a priority.