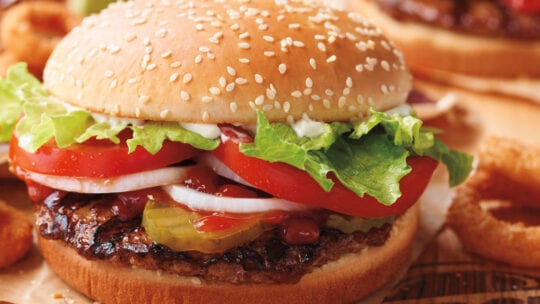 "Women belong in the kitchen." Five simple words. One cringe-worthy tweet. Hoping to deliver its International Women's Day campaign, Burger King UK instead made headlines for a controversial marketing choice. The public reacted swiftly. It called out the fast-food giant for using a sexist trope as clickbait. Highlighting gender disparity in the restaurant industry was the campaign's aim. That got lost in the hubbub.
It didn't take long for Burger King to backpedal. The company deleted the tweet and apologized for its insensitivity. It explained the intent of the provocative post–but the damage was done. In less than a day, women's rights activists were speaking out against Burger King. A response campaign, Burger Queen, focused on fighting sexism, was created and selling merchandise online.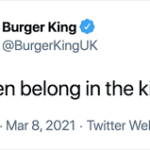 As the world increasingly is online, the amount of time it takes to shatter brand integrity is declining. As such, brands must understand what's important to its most valued audiences, shape messaging around them and develop a crisis plan. To avoid a situation like Burger King's, ensure you're engaging customers authentically and proactively protect the brand from a tumultuous digital landscape. Consider the following:
Understand Whom You're Talking To
Yes, you've heard 'Know Your Audience' ad nauseam. But too often we focus on the surface level, such as age or location. These demographics don't really apply to online conversations.
Instead, dig deeper. Understand what your audience cares about. What does it consider when making buying decisions?
If you're preparing a marketing campaign, then spend time in the early stages and research whom it will reach, what their core values are and what may upset them. Look at how they engage online, things they talk about, language they tend to use, accounts they follow and causes they support. This can help you form an expert-level understanding of the audience and ensure what you say doesn't come across as tone-deaf.
Engage and Lead with Purpose 
Nearly 80 percent (77 percent) of consumers prefer to buy from companies that share their values. So, marketing can no longer rely on catchy campaigns or attention-grabbing stunts. Take the insight you garnered around what matters to your audience and utilize it to develop external communication.
Clearly and regularly highlight brand values across social media, your website and anywhere consumers may be looking for them. And as trends change or areas of interest evolve, adjust how you're communicating to show that you understand.
No doubt, it's tedious maintaining this level of engagement. On the other hand, showing that the brand is engaged and regularly looking to serve its audience's interests can help build a strong network of allies online and prevent misunderstandings.
Always Prepare to Respond
Despite your best effort to understand a target audience, the unpredictability of the internet means there's always a possibility that a brand could get caught in damaging online narratives or agenda-driven campaigns. Continually and thoroughly monitoring can help catch these instances in their earlier stages. In addition, it's helpful to plan for something to go wrong.
Before executing a major campaign, go through potential scenarios that your team can anticipate:
Who may NOT like this message?
Could agenda-driven groups misconstrue what you say?
What if a related news story happens around the same time as your campaign?
Could a notable figure speak out against it?
Even if these scenarios seem far-fetched, spending time to plan ahead, employing tracking and proactive alerts and mapping responses will ensure that in the event something goes wrong, you're prepared to respond before long-term, costly damage to the brand's reputation is done.
Lisa Roberts is CMO of Yonder