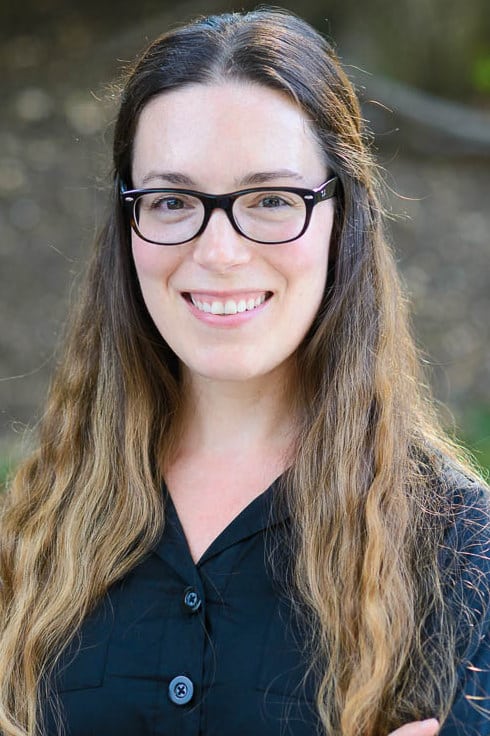 PR News celebrated the winners and honorable mentions of its 2013 PR People Awards at the National Press Club in Washington, D.C. on Dec. 10, 2013. We were also proud to induct the newest honorees into PR News' Hall of Fame: Harold Burson, Ellen East, Ray Kotcher, Jack Martin, Howard J. Rubenstein and Gary Sheffer. (See full profiles of all of the winners.) Also honored at the luncheon were the 2013 People to Watch—Rising PR Stars 30 and Under.
2013 PR PEOPLE AWARD WINNERS AND HONORABLE MENTIONS
Brand Marketer of the Year
Winner: Marilyn Fancher, APCO Worldwide
Marilyn Fancher has positioned the maker of M&Ms as a promoter of healthy living, and the members of the Pharmaceutical Manufacturers Association as activists in solving global health problems. Her approach to brand marketing is visionary and original, spanning many strategies and platforms.
Honorable Mention:
Chris Hook, AMD
Community Relations/Event Marketer
Winner: Renee Harper, Havas PR
Whether on staff with the Newark Public Schools or Havas PR, Renee Harper has played a key role in the effort to improve Newark's schools, and her public affairs expertise is helping her agency build a public affairs practice.
Honorable Mention:
Angie Miller, The James Agency
Image Turnaround Leader
Winners: Katherine McLane and Rae Bazzarre, LIVESTRONG Foundation
Few organizations or people face the kind of scandal that has surrounded Lance Armstrong recently, and his cancer-fighting LIVESTRONG Foundation has been in the eye of the storm. Bold, proactive leadership by the communications team of Katherine McLane and Rae Bazzarre has helped the foundation address the scandal head-on and come out with its mission and community support intact.
Honorable Mention:
Christina Pretto, AIG
Intern of the Year
Winner: Dan Turk, BWK New York
In just a few short months, Dan Turk has gotten recognition for his high-tech clients far beyond what any agency expects from an intern, including 200-plus media placements for a radical new manufacturing technology and coverage in Wired and Fast Company for a Kickstarter campaign to create a cyborg cockroach.
Honorable Mentions:
Nicole Shimer, Havas PR
Malena Silva, Waggener Edstrom
Media Relations Professional of the Year
Winner: Myra Oppel, Pepco Holdings
Myra Oppel has dramatically improved customer satisfaction and the media image of Pepco Holdings, a major utility, through instituting transparency, building relationships with reporters and embedding 13 reporters during Pepco's response to Hurricane Sandy.
Honorable Mentions:
Rhea Davis, Fifth Ring
Chris Hook, AMD
Aaron Wessels, Point-Bl_nk Communications
Public Affairs Professional of Year
Winner: Patrick Riccards, Collaborative Communications Group
In one year as CEO of the education reform group ConnCAN, Patrick Riccards propelled the organization further than in its previous seven years put together, became the voice of education reform in Connecticut and was instrumental in the passage of the most comprehensive education reform package in the state's history.
Honorable Mentions:
Charles Territo, American Traffic Solutions
Michael Waldron, NextEra Energy
Account Director/Supervisor of Year
Winner: Joanna Cochran, Consumer, WCG
Joanna Cochran has led the launch of brand identity and online platforms for both national and global brands, and has demonstrated the ability to forge strong and lasting relationships of trust between clients, advocates, influencers and her team members.
Honorable Mentions:
Ilina Dimitrova, Sage Communications
Lesley Sillaman, Havas PR
Social Media Professional of Year
Winner: Greg Swan, Weber Shandwick
Greg Swan has accounts in every known form of social media, but he recognizes that a successful campaign needs more than just novelty. His work for the U.S. Army, State Farm and many others has demonstrated solid return on investment through a thorough understanding of how users engage with each form of social media.
Honorable Mentions:
Apryl DeLancey, BLAZE PR
Christopher Penn, Shift Communications
Digital Communicator of the Year
Winner: Tim Baker, MWW
Tim Baker is an expert in using social media as a catalyst for storytelling, whether for the Hurricane Sandy recovery effort or for community nutrition projects.
Honorable Mentions:
Brett Holland, Pepco Holdings
Timothy Hopkins, International Association of Fire Chiefs
Jean Medina, Airlines for America
Anastasia Khoo, Human Rights Campaign
Agency Leader of the Year
Winner: Michael Kempner, MWW
Michael Kempner is one of the rare PR CEOs who has bought back his company from an international conglomerate and then shepherded it to even greater success. MWW continues to innovate in new media and analytic techniques, and to grow its reach and client roster.
Honorable Mentions:
Fred Cook, Golin Harris
Kathleen Henson, Henson Consulting
Marina Maher, Marina Maher Communications
Andy Polansky, Weber Shandwick
PR Professional of the Year: Agency
Winner: Jody Sunna, Havas PR
As the new head of consumer and lifestyle this year, Jody Sunna has been one of the "winningest" Havas PR executive of 2013, securing new business, expanding existing accounts and creating award-winning campaigns.
Honorable Mentions:
Craig Alperowitz, WCG
Ed Davis, Fifth Ring
Nelson Fernandez, APCO Worldwide
PR Professional of Year: Corporate
Winner: Chris Hook AMD
Chris Hook has helped transform his company into a cutting-edge brand by showing how its products' advanced capabilities translate into superior experiences for its customers, from gaming enthusiasts to engineers building the "Internet of things."
Honorable Mentions:
Scott Gilmore, Muller Quaker Dairy – PepsiCo
Stephen McGettrick, EMD Serono
PR Professional of the Year: Nonprofit/Association
Winner: Fred Sainz, Human Rights Campaign
Fred Sainz persuaded 10 million Facebook users to change their profile pictures in support of marriage equality, and he has worked tirelessly on behalf of the most important issue confronting his organization, the Human Rights Campaign.
Honorable Mentions:
Julie Hamm, Henson Consulting
Chuck Weber, American Pain Society
PR Team Leader of the Year
Winner: Shannon Eis, MWW
Shannon Eis has become one of MWW's best team builders and leaders for several of the firm's largest clients through her ability to work across business areas of media, client service and strategy. One of her team's top achievements of 2013 was helping New Jersey's economy get back on track after Hurricane Sandy with the "Stronger Than The Storm" campaign.
Honorable Mentions:
John Casey, Havas PR
Ashley Collins, USANA Health Sciences
Chris Hook, AMD
Laura Monica, Pepco Holdings, Inc.
Michael Waldron, NextEra Energy
2013 PR NEWS HALL OF FAME INDUCTEES
Harold Burson, Founding Chairman, Burson-Marsteller
Harold Burson and Bill Marsteller established Burson-Marsteller on March 1, 1953. The new jointly owned Burson-Marsteller was the first firm to offer what has become known as integrated communications. But his impact has gone far beyond the realm of PR. Burson has contributed to the public relations industry and worldwide community as a member and leader of several organizations, among them: Presidential appointee to the Fine Arts Commission, Washington, 1981-1985; and Chairman of the National Council on Economic Education.
Ellen East, Executive Vice President and Chief Communications Officer, Time Warner Cable
A longtime veteran of the cable TV industry, Ellen East has risen to the pinnacle of the PR discipline. As EVP and chief communications officer of Time Warner Cable—the second-largest cable operator in the U.S.—East reports to and consults directly with the CEO. This proverbial seat at the table is the holy grail for PR, where communications and business goals are inextricably intertwined.
Ray Kotcher, Senior Partner and Chairman, Ketchum
As Ray Kotcher has himself written, his career "sprang from a lifelong interest in the power and influence of mass media." As CEO of Ketchum, he transformed and grew the firm. In 2009 Kotcher led one of the public relations industry's largest-ever mergers when Ketchum and Pleon combined operations to create the leading communications consultancy in Europe. His #1 piece of advice to young PR professionals: "Be a media junkie and have an insatiable curiosity about life."
Jack Martin, Global Executive Chairman and CEO, Hill+Knowlton Strategies
Jack Martin puts his extensive expertise and insights to work for Hill+Knowlton clients around the world as a strategic counselor at the board and executive levels, and he has personally managed the communications, government affairs, brand and investor relations strategies for leaders at some of the world's largest corporations.
Howard J. Rubenstein, President, Rubenstein Associates, Inc.; Chairman, Rubenstein Communications, Inc.
If you want a shortcut to a list of some of the most influential leaders in the New York business and cultural communities and beyond in the past 60 years, you can start with a list of Howard J. Rubenstein's past and current clients, who knew who to turn to for communications counsel in good times and bad. Since founding the firm that bears his name in 1954, Rubenstein has not only served as a valued counselor to some of the world's most influential corporations, organizations and opinion leaders, he has served as a member of numerous civic and philanthropic organizations—a list nearly as long as his client list.
Gary Sheffer, VP, Corporate Communications & Public Affairs, General Electric
Gary Sheffer, who has been at GE for 14 years, has been one or PR's most influential proponents of corporate transparency—before and after the 2008 financial collapse. Earlier this year, the Arthur W. Page Society elected Sheffer chairman of the organization, no doubt in recognition of his efforts behind "GE Works," the CSR- and transparency-focused brand theme he developed for GE after the 2008 downturn.