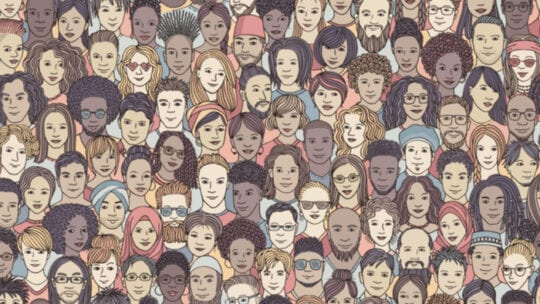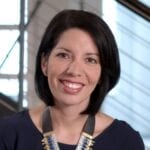 [Editor's Note: Female-led WE Communications has an enviable track record on gender diversity. Last week it named 20-year WE veteran Elizabeth Herrera Smith EVP and head of diversity, equity and inclusion (DEI). We asked about ways PR can bolster its ethnic diversity and how small and mid-size communication shops can kickstart DEI.]
PRNEWS: PR in the US is about 80 percent Caucasian. How can the industry better reflect the makeup of the country?
Elizabeth Herrera Smith: The type of change needed is going to require a collective, focused effort across the industry. The fact that the ethnic makeup of PR professionals has remained relatively unchanged for several decades is a wake-up call for organizations to examine systems…that may be standing in the way of progress. Recruiting diverse candidates is really step one.
PRNEWS: And step two?
Herrera Smith: Company culture. Those of us in this industry must create a place where diverse talent can thrive and grow, and where people can safely bring diverse thinking to the organization. It feels like there is widespread determination to make change happen. What will be critical to success is how we sustain that momentum over time, as it's going to take a long-term commitment.
PRNEWS: How much of your job will be external? Will you spend time improving DEI at WE's clients and the industry?
Herrera Smith: While the agency's DEI effort will be a significant area of focus, maintaining outside perspective through the work I'm doing with clients and how WE contributes across the industry is also incredibly important. It's essential to have a well-rounded view of this important topic. We have an opportunity to learn from one another across the industry about how we can make meaningful progress against our goals, together.
PRNEWS: What can those at small and mid-size companies do to kickstart DEI in a budget-conscious environment?
Herrera Smith: Employee resource groups (ERGs) can help. These groups have been a huge source of pride and inspiration, especially during the tumult of 2020. Leadership champions these employee-led groups; they can be scaled to any size. The key to success is giving employees time and space to fully engage. Leaders also have an opportunity to model behavior that promotes diverse thinking and gives more people on their teams an opportunity to share perspectives in relation to the work we create or how our companies operate. It's incredible what you can learn when you open yourself up to a broader set of viewpoints.
I think the most important thing to keep in mind is to not let perfection be the enemy of progress.
PRNEWS: We've seen PR firms appoint DEI chiefs. Often there's a strong statement issued at the time of the announcement, but months later there's little substance, or at least that the firms share publicly. Will WE continue to provide a public assessment of its progress?
Herrera Smith: This is a journey, not a destination, which means we can't simply sign up for commitments alone. We must go beyond the surface and look precisely at how we need to change and then work toward improvement–with every action, every behavior shift and new levels of contribution from our leaders and our employees. Ultimately, it's about creating sustainable change and communicating that to our employees and externally on a more regular basis.
As part of our effort, yes, we will continue to share updates on our progress, including the information we make available through our website and our involvement in industry organizations.
PRNEWS: In introducing your new position, Melissa Waggener Zorkin, WE's global CEO and founder, spoke of 'blind spots' at WE that need attention. What are they? And what are the industry's DEI blind spots?
Herrera Smith: We are on a collective journey of change—at WE and in the industry at large. One where we must commit to continuous evolution, expansion and improvement, responding to the ever-changing needs of employees and the next generation of communicators.
It starts with making PR, as a career, broadly accessible to diverse talent; it's about where we find talent and an openness to nontraditional backgrounds. Once they are in their roles, we must ensure that employees of color have the support and advocacy needed to understand their paths to growth, and the psychological and emotional safety to bring their whole selves to work.
Valuing diversity means being open to different ways of thinking and doing. We all have work to do on this front to increase representation across our industry. We can't say we are doing enough until everybody feels they belong, and in a place where they can grow and thrive.
Contact: [email protected]