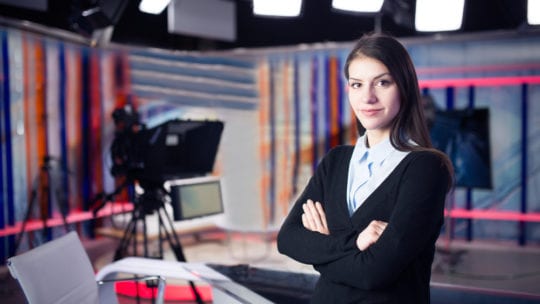 It's not news that the world economy is staggering under the virus. The latest US jobless figures have risen to nearly 37 million.
Reeling prior to coronavirus, newsrooms continue to shed bodies. Roughly 36,000 journalists were furloughed, lost jobs or have had their pay cut during the pandemic, the NY Times reported last month.
A sign of the times was a May 4 tweet from Louisville Courier-Journal reporter Joe Sonka (@joesonka): "I won a Pulitzer Prize today, and I'm on my second week of unpaid furlough starting next Monday. Please subscribe...."
The PR Situation
It's not much better for PR pros, though it is much more related to the pandemic. In a late-April PRNEWS survey, 70 percent of respondents said employees at their companies were furloughed, terminated or took salary cuts.
On the other hand, those left on both sides of the media relations trenches are grinding, according to Propel data, provided exclusively to PRNEWS. The data shows PR media relations pros and media members are working harder than prior to the pandemic.
With an average of 17 daily pitches in April (first chart), the month's average bests March (14 daily pitches), February (13) and January (10).
'Incredible'
As we know, success requires content creators to open PR pros' pitches. The average open rate in April was 49 percent, while response rate was 9 percent. January's open rate was 46 percent. Response rate held steady at 9 percent, the data shows.
In sum, pitch volume and journalist engagement with pitches were stronger in April, the pandemic's worst month, than before coronavirus hit, "which is incredible," says Zach Cutler, Propel's founder.
Change the Day
The most-crowded pitching days traditionally were early in the week. In April, they were toward week's end, as you see in the bottom chart. The most popular hour to pitch in April was 11am-12pm. It was 12pm-1pm in the three months prior.
Propel analyzed thousands of pitches from more than 100 US PR professionals during most of April.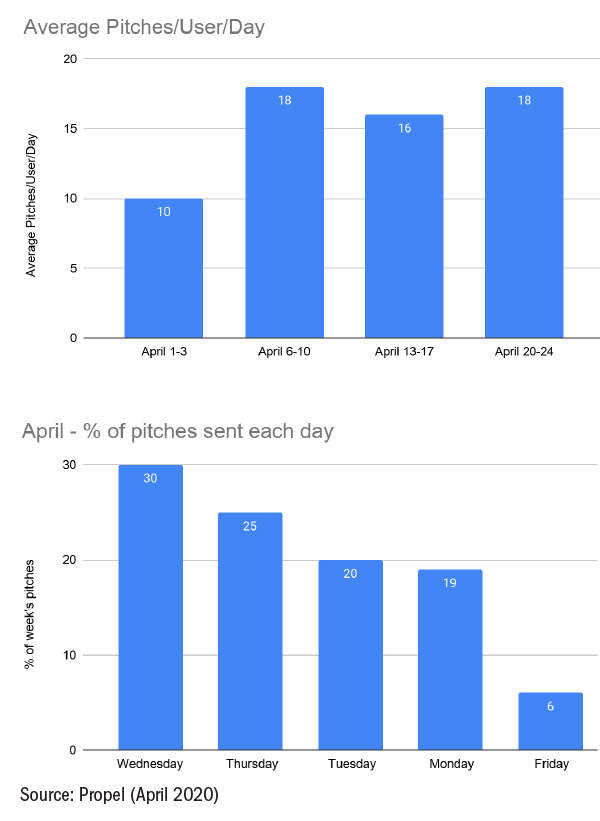 Note: A version of this content appeared in the May 2020 edition of PRNEWS. For subscription information, please visit: http://www.prnewsonline.com/about/info
Seth Arenstein is editor of PRNEWS. Follow him: @skarenstein