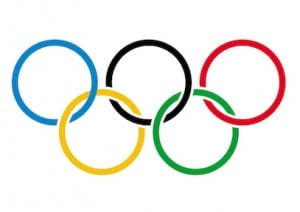 Perhaps spurred by its history of large ad presence at events such as the Super Bowl, Pepsi is incorrectly perceived by 21% of respondents in a new survey to be an official Olympic sponsor. According to the survey, published this week by YouGov, that mistaken perception of sponsorship rose to 27% among respondents who identified themselves as being interested in the Winter Games.
Nike, which is not a sponsor but an official US Olympic team outfitter, had identical perception numbers. Meanwhile, 32% of respondents correctly identified actual sponsor McDonalds, while 29% nailed Coke, and Visa showed up at 26%.
This is interesting stuff, directly related to brand perceptions and communications. Coca-Cola has been an Olympic sponsor since 1928—86 years! And still, it only showed 8% more Olympic-related recognition than Pepsi—despite the fact that official Olympic sponsorship includes category exclusivity. This misperception is nothing new: similar confusion existed around sponsorship at the London 2012 Olympic Games.
However, unlike the London games, the 2014 Winter Olympics have garnered some bad press, due to Russia's treatment of LGBT people, rumors of incomplete or sub-standard construction, and even Sochi's treatment of stray dogs. There have been calls for boycotts, and for the first time since the 2000 Summer Olympics, neither the U.S. president, first lady or vice president will be attending the opening ceremonies.
In spite of the bad press and the misperception of sponsorship, Pepsi has done nothing to distance itself from the Olympics. Which, according to Hayes Roth, CMO of branding agency Landor Associates, is the right thing to do. He said it would also behoove PepsiCo to say nothing in response to the study.
"You have to be very careful with the Olympics," he said. "There should be no appearance of capitalizing [on the study] because then the company would look like it's trying to hijack" sponsorships of the Games.
He added that PepsiCo "should be thankful it's being associated with the Games and let it rest by doing nothing. Anything more would draw the ire of the IOC (International Olympic Committee) and justifiably so. They don't want brands poaching on the Games."