Perhaps there's no more iconic image of US business than the bell ringing on the floor of the NY Stock Exchange (NYSE). The floor reopened today. How its president Stacey Cunningham communicated the reopening likely will serve as a template for other businesses.
In truth, NYSE never closed, its floor did. Electronic trading continued.
More truth: even before the novel coronavirus, much of the trading at NYSE was done electronically, off the floor, in offices, now home offices. Human traders on the fabled floor, some believe, are relics of the Exchange's vaunted history, stretching to 1792.
The Human Touch
On the other hand, some investors insist on human traders. Though the trader's harried image—running around the floor, waving paper, using hand signals and shouting—seems the definition of chaos, proponents insist they maintain a sort of peace at the Exchange.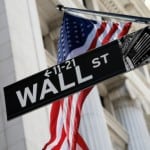 This distinction is implied in Cunningham's reopening plan, published earlier this month. NYSE trading is important, having traders on the floor, arguably is less so. She nuances that idea, and many others, extremely well in her message.
Regarding the floor traders, she writes, "Stocks trade better when the floor is open, with reduced volatility and fairer prices. Recent data demonstrate that our trading floor saves investors millions of dollars each day by making transactions more efficient."
She seems to walk back the absolute need to reopen the floor when she writes, "The rest of the building will remain largely empty" initially. "We won't yet resume our regular schedule of events, and most employees will continue to work remotely."
Putting a Human Face on NYSE
Still, you hardly notice as she supplements her message with folksy language. Cunningham begins her 1,044-word essay reminiscing about a small shoe repair store, "a regular stop on my commute." The virus closed it March 14. Neighborhood shops, she writes, reflect the true health of NY, she adds.
Comment: A great bit here…the NYSE president is human, like the rest of us…she even stops regularly at the neighborhood shoe repair.
She follows this with more humanistic imagery. Yes, NYSE is a financial powerhouse, but its floor is a small community, Cunningham argues.
Most floor traders are independent contractors and "small businesses…all of their income is tied to the work they do on the trading floor…They have suffered during the pandemic, as have many of America's small businesses."
Work Ethic
And these small businesspeople want to get back to work, she writes.
"I hear from them nearly every day." In addition, she notes, their eagerness to return is so "despite their knowledge of the risk." Ah, risk. Communicators know the word well.
Cunningham does too. She indemnifies herself against it deftly.
"It's important to approach reopening with realistic expectations," she notes 800 words into her letter. "While our plan is designed to reduce risk, it cannot eliminate it. Until there's a vaccine for the virus, it's likely that increased activity will bring new cases. Infections may occur as people venture back to work."
Comment: That's a bit late to mention risk. But we quibble. What we can't quibble with is the mess over a waiver traders need to sign before entering the floor. It's not part of Cunningham's message, perhaps because it came after she wrote her letter.
Responsibility
On the other hand, Cunningham clearly communicates NYSE's actions to act responsibly. Similarly, she credits the public health organizations whose recommendations NYSE is following.
She also tips her cap to "health-care and essential-service workers who are serving the country bravely. We will respect the sacrifices of frontline workers and the city at large by proceeding cautiously, limiting the strain on the health-care system and the risk to those who work beneath our roof."
Few traders will occupy the floor initially. They'll wear masks and have their temperatures taken each day upon arrival. And there will be "a daily regimen of thorough cleaning and sanitization of the trading floor."
Kick...1, 2, 3
Usually crowded into groups, traders now won't merely keep their distance from each other. No, "a new choreography…[will]…define the space where each person may work on the floor." Well, Broadway isn't too far from NYSE.
Comment: Seriously, how will that work? We assume floor traders received additional explanation as to altering what's been their natural habitat.
Also short on detail is this: "The NYSE will also require (our emphasis) all comers to avoid public transportation, which will limit their exposure and preserve capacity for others."
Well, we assume traders and other floor visitors can drive or get rides. That will work fine until traffic swells. Another question: How will NYSE enforce this no-public-transportation "requirement"?
Her ending is perfect.
"None of our traders or employees will be required to come in, but our recent experience in San Francisco—and the stream of calls and emails I've received—suggests it will be hard to keep them away."
Seth Arenstein is editor of PRNEWS.
This article is part of PRNEWS' ongoing daily COVID-19 coverage.