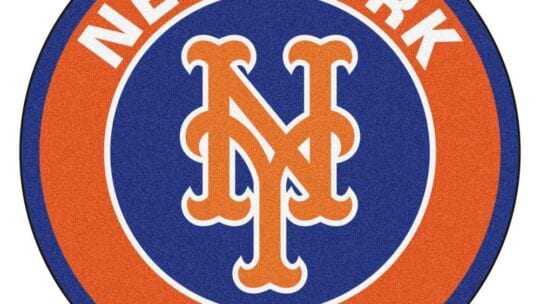 It's painful and awkward to communicate about sexual harassment and inappropriate behavior. But when it seems too much, think of the victim(s).
Jared Porter, just one month into his job as general manager of the NY Mets baseball team, was fired Tuesday morning (Jan. 19). In 2016, he'd sent some 60 text messages and inappropriate photos to a female baseball reporter, according to an ESPN.com article. The writers, Mina Kimes and Jeff Passan, report ESPN stayed in touch with the woman since 2017, when it initially learned of the story.
Porter's final communication to the woman was a picture of male genitalia.
At the time he sent the texts, Porter's employer was the Chicago Cubs. He's also worked for two other teams. Porter's ability to assess baseball talent had him on an upward trajectory. His new job with the Mets was a plum assignment. The team's new owner is a billionaire and lifelong fan. His pockets are deep.
Porter met the woman in a professional situation. He invited her to several events. Apparently, he wanted more than a professional relationship. A record of the texts, which ESPN viewed, indicated the woman eventually stopped responding to Porter's messages. Sometime later, the offensive picture arrived.
Stock Footage
Prior to its article going live January 18, 2021, ESPN contacted Porter for comment. Porter eventually admitted he'd texted the woman. In addition, he claimed the offensive photo was a stock image.
After the call with ESPN, Porter phoned Sandy Alderson, a highly regarded executive who's the team's president. Porter informed Alderson the story was coming.
After the article appeared, the Mets mulled the situation late Monday evening. The Mets fired Porter early Tuesday, just before business hours. It was the right move.
Situational awareness is an important part of crisis management. Here are some details. The Mets are trying to turn the corner. Billionaire Steven Cohen purchased the team just a few months ago. He has plenty of incentive to run a tight ship. Years ago, his hedge fund was charged with insider trading. In 2013, it agreed to pay nearly $2 billion in fines.
On top of that, last winter the Mets suffered another embarrassment: even before its new manager could work his first game, the Mets fired him. That was Carlos Beltrán, implicated in a cheating scandal as a player with the 2017 Houston Astros.
Mets Redux
PRNEWS readers will recognize the Porter story. Senior editor Nicole Schuman wrote about it Tuesday. We mention it again since Alderson tried to do damage control late Tuesday, after our story went live. Though he conveyed some good messages, Alderson made things worse overall.
His crisis management skills are wanting. First, he failed to own the Mets' mistakes. Worse, he passed the buck. Last, instead of admitting the system needs changes, he characterized the incident as something that couldn't be helped.
Mets' Fault?
Was the Porter hiring another example of the Mets' poor vetting? Allegations of the Astros cheating were known years before  Beltrán's hiring, in Nov. 2020. Still, either Beltrán didn't disclose his role in the cheating, the Mets never asked or the team knew and hired him anyway.
Own Your Mistakes
Similarly, Porter sent his texts and offensive photo in 2016. Why didn't the Mets know about that before hiring him late in 2020? Or did they? [In her article, Schuman asks whether Porter would still have a job had the ESPN story not appeared.]
As noted above, ESPN's article alleges it tracked the story of Porter's texts since Dec. 2017.  It adds, "Three other people interviewed by ESPN said they saw or were told of the texts at the time."
In addition, ESPN's story describes meetings between the woman and a Cubs employee in late 2016. The employee is a native of the same country as the woman. ESPN reports, "The employee, she said, told her Porter wanted to apologize in person. She said she did not want to see him."
The employee, ESPN reports, pressed the woman about whether or not she intended to sue Porter. ESPN says the woman has no intention of pursuing legal action, though she'd contemplated it earlier.
Cubs' Role?
In an interview with ESPN for the Jan. 18 story, the Cubs employee (now a former employee) confirmed he met with Porter and the woman several times about the texts. So, clearly at least one Cubs employee knew of the situation.
Monday night, after ESPN's story went live, the Cubs denied knowledge of the situation. The team reportedly now is investigating. Baseball, too, is investigating, according to a USA Today report.
In Deadspin, Jesse Spector pours cold water on the Cubs' lack of knowledge. In addition to the unnamed Cubs employee's knowledge, Spector speculates that Alderson hinted at an earlier acknowledgement of Porter's misdeeds.  Alderson, in his initial statement Monday night, said Porter "previously apologized for his actions."
To be fair, this could mean Porter apologized to the Cubs at some point. But it also could mean he apologized to the woman, which he did, via texts, ESPN's reporting shows.
The Mets have released the following statement from team president Sandy Alderson, regarding an ESPN story that GM Jared Porter sent explicit text messages to a female reporter in 2016: pic.twitter.com/WmQNer4O2i

— Anthony DiComo (@AnthonyDiComo) January 19, 2021
Asked to explain things Tuesday, Alderson passed the buck to Porter's previous employers. "To my knowledge, none of the other organizations that Jared was employed with knew about this, either," he said, according to ESPN.
What about ESPN's reporting that an employee of the Cubs knew?
Just before that buck passing, Alderson said: "Should we have known? We did a background check. We asked if there was anything else we need to know."
The obvious answer to Alderson's question is yes, the Mets should have known. And if the team didn't, as it claims, it should own the error and apologize to the woman. Alderson did not. In fact, Alderson, intentionally or not, revealed the woman's nationality Tuesday.
Another particularly poor move on Alderson's part came after making a true statement. He said, "There's always a risk associated with hiring." He's right.
Alderson added, "There was no disclosure of this conduct."
Here's one of the bigger miscues, though. Alderson then said, "I don't think we would have hired Jared if we had known about the conduct beforehand."
Say what?
You don't think you'd have hired him?
Fortunately, Alderson redeemed himself, saying, "In fact I know we wouldn't have" [hired him].
How about adding this?  'We're disappointed the Cubs didn't know about it, especially since one of its employees reportedly did.'
Transparent
Another mistake, again mixed with something very good. Alderson was transparent. Not one woman was involved in the Mets' vetting Porter, he admitted Tuesday.
Then he stepped in it. "[A]nd that's a reflection of the demographics of the game today in the front offices." Again, that's true, but it's a bad response. A better response is: 'There should be more women in the front offices. And we're going to do something about that.'
Instead, he said obliquely, "That says something very loudly." You bet it does.
In addition to what Alderson thought it says about baseball, it also implicates the Mets. The team was negligent.
Raquel Ferreira is assistant general manager with the Red Sox. She's one of the few women in a senior position in baseball. Turns out she, reports Bradford William Davis, worked with Porter for 11 of her 22 seasons with the Sox. Why didn't the Mets include her in vetting Porter?
Good and Bad
Overall, though, Alderson gets a failing grade. "This is a wake-up call," he said later Tuesday, ESPN reports. "It clearly suggests something like this can be out there in connection with almost anyone. We have to do our best to make sure we know about that information...." Again, true.
"...[B]ut there are limits to what we can actually get." That's true, especially when you limit your vetting.
The puzzle continues when he follows up with: "I don't think this reflects a fundamental flaw in the process. I think this is a very unfortunate circumstance that we wish we knew about, but didn't." Oh, boy.
[Note: This article was updated Jan. 22, 1pm ET. We thank our readers for supplying additional sources of information.]
Seth Arenstein is editor of PRNEWS and Crisis Insider and a lifelong Mets fan. Follow him: @skarenstein