[Editor's Note: Jonathan Futa is co-founder of Group RFZ, a company measuring influencer programs for the likes of Amazon, Kraft, CapitalOne and Waze. Futa's focus is high-quality research insights for clients.
In a recent Q&A, PRNEWS spoke with Futa about influencer marketing measurement, as well as tips for PR pros to maximize their influencer programs.]
PRNEWS: How do you see communicators currently measuring influencers? What should they be looking at in addition to or instead?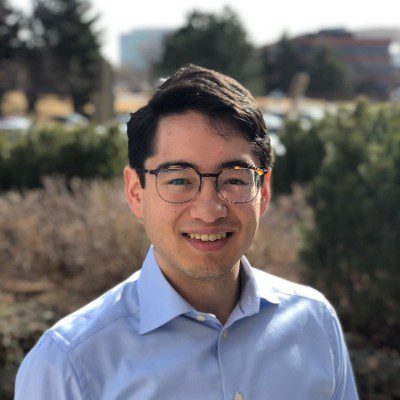 Jonathan Futa: When we started Group RFZ in 2018, influencers were measured by traditional digital advertising metrics, such as reach, engagement and click-through rates. Now we see marketers and communicators demanding measurement better suited to [each] channel.
The industry as a whole benefits from wide scale adoption of brand lift that looks at attitudinal rather than simply behavioral measurement. Attitudinal refers to people's perceptions and views, while behavioral refers to actions. For example, attitudinal measurement in brand lift is measuring the change in how much people trust a brand, while behavioral measurement is looking at how many people clicked on a link or added an item to their cart.
PRNEWS: Can you define brand lift? How should it be measured, especially in conjunction with influencers?
Futa: Brand lift is a type of research that measures the campaign impact on an audience's perceptions of a brand. For influencer marketing, brand lift involves survey-based research where social media users exposed to influencer campaigns are compared to a control group of those who were not. The results can tell us things like whether people are more aware of the product or feature, inclined to buy it or retained any key information about the brand.
A good example is a project we ran in the United Kingdom for Waze. Our brand lift study looked at both followers of influencers and an accompanying paid campaign that amplified influencer content to a larger interest-based audience. Both groups were compared to control groups that matched their respective audiences demographically and behaviorally. When compared to the control groups, the exposed groups were found to be significantly more favorable to Waze and likely to use the app in the future. These are the types of insights brand lift can provide that engagement rate alone cannot uncover.
PRNEWS: TikTok has been one of those platforms that communicators find the most daunting when it comes to measurement. How is your organization measuring the performance of influencer campaigns on that channel? 
Futa: We first work with a client to identify their campaign objectives. These KPIs constitute the "what" for brand lift. Many campaigns focus on those attitudinal impacts previously mentioned. It's fairly common for communicators to focus on KPIs such as brand favorability, consideration and attributes like trust. We also see awareness as a primary KPI for the majority of our projects, especially for brands that aren't as widely known or for campaigns involving new product releases.
We then design a survey that serves as our instrument to measure brand lift. The survey asks basic demographic questions along with the KPIs originally identified. Surveys can be anywhere from five to 15 questions long, depending on the level of depth a client needs. The survey is answered by two groups of people—one that has seen the post/content and another group that has not. The impact of the content is measured in the difference in ratings between those two groups.
One of the difficulties with measurement on social, regardless of the tactic, is the patchwork of rules and terms of service between Meta, Google and ByteDance. All have different rules, and each geography has different laws. This is why, as a communicator, it is important to have a trusted research partner that can navigate these rules on your behalf.
PRNEWS: What would you say to someone who is looking to start a measurement process for their influencers? What are the main benchmarks they should be considering?
Futa: Don't hesitate. I would encourage any communications team working with influencers to institute a measurement program, even starting with the basics of social listening and engagement metrics. Think clearly about what your goals are with your influencer campaigns, and where they fit in with the larger campaign strategy. Is your goal to spread awareness of a product? Then look to measure brand awareness among users. Is your goal to share a particular brand message? Then look to measure that directly, rather than finding a proxy.
PRNEWS: Other trends you are seeing when it comes to measuring the impact of influencers?
Futa: Over the summer, everyone wanted to talk about AI. I received several newsletters heralding either the end of research or the beginning of a brave new world, and many offering both. I think researchers will have to keenly understand the capabilities of AI when it comes to content generation and, even more importantly, content consumption. Like the proliferation of extremely capable smartphone cameras, AI will change what is possible for creative people to produce. What would once take a team of skilled artists and cutting-edge technology may now only take one great creator, a phone and OpenAI tools. How that will impact the way consumers view all types of communication remains to be seen.