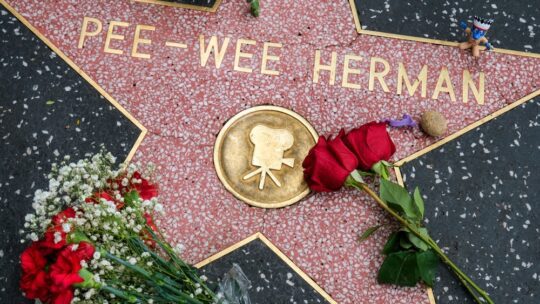 For celebrities and public figures it's not always about how you fall, but more about how you get back up again. This week saw some blunders by otherwise extremely popular singer Lizzo and the United States Women's National Team (soccer). We also saw many grieve the death of an artist, Paul Reubens, who also experienced low points of scandal in his career, but left a memorable legacy of joy overall. 
PRNEWS talked with experts about the lessons we can take from these various public figures this week. 
Lizzo Answers Allegations
What happened: Reports surfaced this week that former backup dancers for Lizzo alleged claims of sexual harassment and hostile work environment by the singer. The pop music sensation who draws in millions of fans with her messages of body positivity and confidence, denied the allegations, posting a defense to Instagram asserting her innocence. 
According to Vox, the allegations are not pretty. They include dancers being "pressured into unwanted sexual situations, statements perceived as thinly veiled comments about a dancer's weight gain and grueling rehearsals leading to one dancer soiling herself."
Communication lessons: For Lizzo, who has had an outlandish and wild, but overall positive reputation, these allegations, if found true, could brutally tarnish it. While she's not the first celebrity to ever be faced with similar allegations (see Cher and Britney Spears), its all the more sensitive of an issue as her fans and enemies discuss this openly and address her directly on social media. 
For Lizzo, no matter what the outcome, it's going to take a team effort to rekindle that trust with the public—especially for an audience that welcomed her into their lives because of her views on individual respect. 
Adam Croglia, managing director, Trysail Strategies, says considering the audience is of utmost importance, and the first questions to ask are did she do enough to satisfy fans with her response and do fans even care in the first place? 
"Top strategies will position Lizzo's reputation as not what the accusations are," Croglia says. "Time heals the dings, and if you're purposeful about ensuring pillars of your reputation to counteract the negative, you give people space to get behind you again." 
Croglia offers examples of running a TikTok campaign of "transparency" by showing the crew interacting happily or supporting a non profit organization with an aim of inclusion. 
"You want to be surgical and specific with this, inserting a new reputational lens into already scheduled programming is the best way to make it less obvious."
USWNT Celebrate an Unimpressive Draw
What happened: Former USWNT member and current Women's World Cup commentator Carli Lloyd pulled no punches when it came to criticizing the team after its 0-0 draw with Portugal on Aug. 1. Cameras showed team members, some quite recognizable and senior, dancing and joking after the match on the field and sidelines. The team, pegged to win the whole thing, narrowly escaped tournament elimination by one point to advance to the next round. 
Lloyd, who faced some public criticism for simply stating the obvious, called the team arrogant and said they worried more about snapping photos afterward and TikToks than the game at hand. 
Communication lessons: The USWNT ruffled some feathers in the media, as well as possibly with their fans this week. When you achieve greatness in any activity—whether it be sport or culture or in the office—people hold you to a higher standard.
Eric Yaverbaum, CEO of Ericho Communications, says the celebration after the draw was in poor taste because of the team's current level of status. 
"Being an unstoppable team for years and the winningest team in Women's World Cup history, the USWNT have earned their reputation both on and off the field," Yaverbaum says. "They have worn that reputation loudly and proudly, essentially making it their brand, which means they have to be ready for blowback when they don't live up to it—that's branding 101." 
However, he says, everyone blows off steam in different ways, and maybe the team chose to stay positive. 
"Sometimes teams need levity to keep morale up; they shouldn't be asked to hang their heads in shame going into the round of 16, and to their credit, they were still out there signing autographs and taking selfies with fans, but perception does still matter."
Regardless, the USWNT might have questions to answer off of the field, but the real reputation work will be back on the field. 
"No team can be the best forever," he says. "That's why we love sports in the first place. But if you make being a champion your brand, you better hope you can live up to it. At minimum, you need to leave everything you have—blood, sweat, and tears—on that field so that when you do suffer defeat, your opponent's victory was earned, not gifted."
Paul Reubens Remembered With a Positive Narrative
What happened: Paul Reubens, famously known as "Pee-wee Herman," the zany, yet lovable host of the Saturday morning children's television program, "Pee-wee's Playhouse," died on July 30 after a long battle with cancer. Tributes flowed from millennial fans who enjoyed his work as Pee-wee in the 1980s and early 1990s, as well as celebrities who worked with him in later years in different comedic and dramatic aspects. 
While much legacy surrounding Reubens reflects on his whimsical work as Pee-wee, many also remember media coverage of an indecent exposure charge in 1991. Events like that, particularly for someone working in children's television, can become career killers.
However, notes of the scandal faded into the background as heartfelt condolences poured in on social media, as well as nostalgia and fond memories of his creations during what may have been a simpler time.
Communication lessons: Remembrances of Paul Reubens were able to rise above past scandals. How can a public figure revamp their image and be remembered in a positive light after damning charges?
Lauren Hovey, SVP at CLYDE, says its noteworthy that Reubens chose not to embark on a complete image overhaul during his difficult times. Instead he remained authentic, transparent about the events and steadfast in maintaining his innocence. 
"Today, public figures would go to social media to push their public apology, (see above) and be watched through a microscope to see what their next steps would be," Hovey says. "It was a very different time for public figures in the 1990s and early 2000s." 
Hovey says when it comes to image and reputation, sometimes maintaining the status quo and taking a breath is key. 
"Rather than attempting a radical image revamp, Reubens opted for a path of consistency," she says. "He…temporarily stepped away from the spotlight, to allow time to gradually mend the public's perception of him. Throughout this period, he stayed connected with his close colleagues in the Hollywood sphere, fostering relationships that continued to contribute to his comedic legacy."