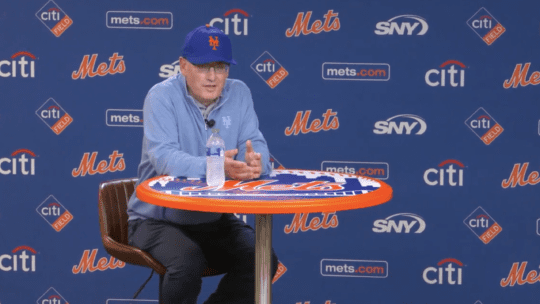 Conducting business transparently bodes well for most leaders and organizations. In this week's PR Roundup we look at what happens when fast-fashion brand, Shein opened the curtains without considering a holistic campaign, how the Mets' owner owned the New York City sports media and how Edelman, a top-revenue producing firm in the PR industry, explained its latest round of layoffs. 
Shein Influencer Tour Derails
What happened: Shein, a fast-fashion brand favored by Gen Z and TikTok users, welcomed a group of American fashion influencers and creators on a tour of China, highlighted by a visit to one of the company's factories. 
Shein, according to CNN, is "among a number of companies founded in China now facing questions over a litany of issues, including how it's able to sell goods so cheaply, how transparent it is with the public about its labor and sourcing practices and how much environmental waste it generates."
In April, a U.S. Congressional Commission explored Shein's resource and labor practices, linking the company and other Chinese online fashion houses to forced labor and safety hazards within its resource supply chain. 
The influencers received a flood of comments and pushback regarding the tour, featuring criticism regarding their connection to the company and its possible human rights abuses as well as negative environmental impact. 
Shein released a statement after the trip, claiming all social media posts by the influencers were authentic. 
"Shein is committed to transparency and this trip reflects one way in which we are listening to feedback, providing an opportunity to show a group of influencers how Shein works through a visit to our innovation center and enabling them to share their own insights with their followers."
Communication lessons: Bonnie Caver, President, Reputation Lighthouse says Shein's influencer trip offers a good lesson on how consumers are shifting the way they look at influencers and their connection to brands. 
"Influencers are beginning to be held to higher standards…albeit not yet journalistic standards…but certainly questioned around the connections to the brand they represent and their payment to do so," Caver says.  
Caver also notes that alignment between the influencer and brand is essential, and both should be diligent about terms when agreeing to a partnership.
"Companies and their influencers must be aligned at minimum around brand and purpose," she says. "Aligning with a brand means aligning with the entire company. That means the living brand of the company—how the organization lives every day. 
In regards to Shein's reputation, an influencer campaign cannot stand alone. Caver says in this case, that influencers showcasing only one element of the company is not enough to address all the brand's issues. 
"Changing a reputation not only takes action, but it takes strategic communication across all channels, internally and externally," she says. "To change a corporate reputation, you have to live the story you tell—both are critical.
Mets Owner Takes PR Into His Own Hands
What happened: Major League Baseball's New York Mets currently own one of the most expensive payrolls in the sport, but also, one of the worst records in the league. Halfway through the season, the Mets have yet to cross the .500 threshold of wins, much to the fanbase's dismay. 
New York City is one of the most critical sports media markets in the country. If you aren't performing up to expectations, the sportswriters and papers will show it, and fans will let you know it. In fact, at one point during the broadcast of June 28th's matchup versus the Milwaukee Brewers, cameramen focused on a plastic Mets' replica hat thrown onto the field near the third baseline (nacho or ice cream hat—we couldn't size up the vessel from our TV screen). 
Mets owner Steve Cohen hasn't spoken to the media—on a whole—since April. So when he announced, on Twitter, a special press conference before the June 28 game, it raised some eyebrows. 
Communication lessons: While many armchair pundits hemmed and hawed for 24 hours regarding the press conference topics—will someone be traded? Will the manager be fired? Cohen put all of that to rest almost immediately by stating, at the very least, that manager Buck Showalter and general manager Billy Eppler would "absolutely" finish the 2023 season.
Jay Mollica, Lecturer and Program Director, Online Masters Degree in Strategic Communication, American University, said even though Cohen may be relatively new as an owner (2020), he understands the needs of the fan base. 
"The media availability was a smart move; and posting it to Twitter, where fans interact with him, was also right," Mollica says. 
Mollica believes the expectations that Cohen would call out the team, particularly the GM and manager were particularly overblown, because it's not how Cohen operates as an owner. While he likes to spend money on the organization and makes bold statements, he exhibits restraint, avoiding looking bombastic or fiery. Mollica explains why the presser was a good move. 
"The Mets have underperformed to this point," he says. "You can't have the person writing the checks stay silent."
Cohen also made a point with the style and format of the press conference, which carried a more casual, fan-forward aura. Instead of the normal after-game interview table, the owner sat in a novelty chair in the shape of a baseball glove, at a round Mets' logo table. He also wore a Mets' baseball cap and logo pullover. 
"He didn't appear stiff," Mollica says. "In fact, he answered the questions honestly and showed a human quality that fans appreciate. Fans don't want fake; they want real, especially in today's digital age. This will not work for every owner, though. It has to fit the personality and the moment."
Edelman Explains Layoffs
What happened: It was only about a year ago that Edelman reached the pinnacle of becoming the world's most valuable PR agency, earning over $1 billion in revenue. 
Now, just over 365-days later, Edelman announced layoffs for 4 percent of its workforce. 
This is nothing new in the comms world economy. The past year has seen layoffs from some of the biggest firms including BCW, Weber Shandwick, amongst other media and tech world industry downsizing. 
What is new is that platforms like LinkedIn, allow the public to see the types of jobs and individuals removed from the company. LinkedIn members saying they were now "open to work" included recruiters, leadership in social impact and sustainability and other senior management professionals. 
Communication lessons: Without a set narrative, onlookers can question why an organization performs certain actions (see Cohen above). 
People may look at the revenue and ask, why would you downsize, you are doing great! Others may look at the types of jobs being vacated and wonder why a company would want to do less when it comes to something like sustainability. 
There's never a good time for layoffs. Particularly a year after announcing record earnings. However, CEO Richard Edelman is no stranger to crisis communications, and laid out an empathetic, yet explanatory message regarding the company's decisions in a staff memo on June 28. 
"Although we paused hiring over the last several months, this wasn't enough to counterbalance the hiring we did to meet the post-pandemic surge of business," Edelman said in the memo. "In an 18-month period from January 2021 to June 2022, we added 25% more people to meet the unprecedented growth, but with the slowing of the economy, some regions now have a top-heavy structure." 
The CEO did note that mostly senior staffers were affected, but avoided any specific industry or client pullback. He also provided a promise of support to those departing. 
"Saying goodbye to members of the Edelman community is an extremely difficult decision. We will support our impacted colleagues with outplacement support to help with career transitions and an additional six months of support through ComPsych, our Employee Assistance Program, in addition to separation pay."
No matter the size of an organization, it's always important, particularly in this temperamental economic climate, to have a solid communications strategy during layoffs. Doing so will avoid disingenuity and internal chaos.  
We wish the best to those affected by layoffs in our industry. For those looking, the PRNEWS Job Board and LinkedIn page and group may be good places to find that next dream gig. Good luck.
Nicole Schuman is senior editor for PRNEWS. Follow her @buffalogal