In the digital playground we call the PR discipline, everyone seems to be searching for the next hot tool or technology that will help his/her brand work faster, smarter and better. It's the same for the subset of PR—crisis management. Digital technology and, perhaps more important, the digital mindset, have seeped into crisis management. As we heard Verizon VP, corporate communications, Torod Neptune say Oct. 19 at PR News' Crisis Management Workshop New York, it no longer takes five minutes to ruin a carefully crafted brand reputation, as Warren Buffett famously said. Now a reputation can be destroyed much quicker, Neptune says, in the time it takes someone to create a Facebook post.
With digital's breakneck speed influencing crises, you'd think new tools and technology that can help in crisis management would be priorities for communicators. Not so fast (pun intended). A judicious mix of traditional and digital is the preferred method of Eric Wohlschlegel, director, media relations, American Petroleum Institute (API), who will be speaking at PR News' Media Relations Conference, Dec. 8, in Washington, D.C.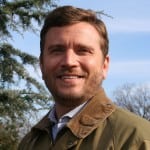 We we asked the veteran D.C. communicator about shiny, new digital toys that he recommends for crisis management: "There always are new things…and social media, especially with the new president-elect, seems to be the bright light in the room," he says. Wohlschegel adds that API pays "very close attention" to the social conversation about gas- and oil-related issues "when it's quiet" and, of course, during crises. Still, when it comes to crisis management, he "defaults to [the] old-school" method of building relationships with reporters and different networks "before there's a crisis."
Wohlschlegel is literal when he speaks of building relationships. "Relationships won't serve you well [during a crisis] unless you have a foundation established [before a crisis]…this applies to traditional and social media." He and his team work with about 100-150 reporters nationwide, spanning the trades and local press to radio, TV, national outlets and social media.
---
Ready to jump-start your crisis management program, get feedback on pitches from working journalists and learn the best practices in engaging reporters on social media? Register today for PR News' Media Relations Conference Dec. 8,  Washington, D.C.
---
It's not that Wohlschlegel fails to acknowledge the current speed of crises. "When you're in a crisis [today] there's little time to think," he says. His staff of five media specialists "is in a war room…a crisis supersedes everything else you're working on…it's all hands on deck," he says. He organizes his staff based on the respective strengths of each person that have been developed over time.
During the crisis he advocates collaboration up and down the line within his team and throughout an organization. "The more minds you have sometimes, the better result you'll get…because it creates a dialogue…a brainstorm…it's not typical that one person has the answer…when you include different people and differences of opinion you help resolve the blindness that can occur."
And the concept of relationship building is not confined to media. Internally, in your company, it's critical to have established relationships with executives in other departments prior to a crisis, too, he says.
Follow API: @APINews
Follow Seth Arenstein: @skarenstein