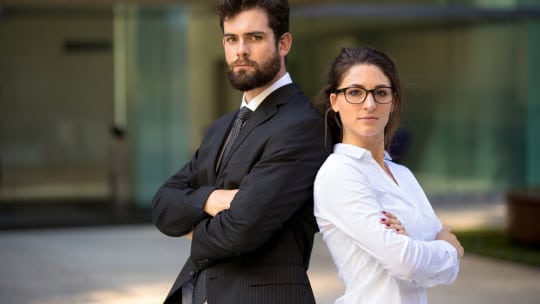 After spending more than two decades at multinationals such as Merck & Co., Pfizer and Johnson & Johnson, I began to contemplate my next career move. I was conflicted on whether I wanted to stay in-house or return to a PR agency.
I turned to a close friend in the recruiting world to seek advice. My friend quipped that if I wanted frustration, I should consider staying in a corporate environment, but if I wanted anxiety, I should join a public relations firm.
Jokes aside, there are pros and cons to corporate and agency settings. It's important to understand the differences to be successful in both.
After making the leap from the corporate world to the agency side, I have several insights to share. Any PR pro considering making a similar move should consider the following to transition seamlessly.
1. Remember that you're not a PR expert, you are a business expert: Just as in a corporation, you must understand the barriers and drivers for your clients and know their business intimately. You should keep ahead of industry trends, analyze data from articles, speak to thought leaders and other key influencers to gain a thorough understanding of your client's business and provide strategic counsel that truly creates value.
2. You can better help agencies understand how corporations work: Corporations can sometimes be stifled by the length of time it takes to make decisions. This is due chiefly to matrix structures that require sign-off from a variety of functions. In healthcare, medical affairs, regulatory and legal teams can take a long time to assess, agree and finalize responses to promotional materials or even scientific exchange. Being in an agency warrants patience and understanding of the complexities these group interactions entail. By knowing the processes, offering to help a client when necessary and understanding the holistic landscape for approvals, agencies can benefit from having former in-house professionals on their teams.
3. In an agency, you are empowered to carve your destiny: Many corporations struggle with agility. On the other hand, in an agency the slate is truly tabula rasa. You can carve your destiny and build the type of business you find inspiring, fun and motivational. Agencies also mandate keeping ahead of trends and understanding the bigger picture, including becoming an expert on the happenings of their clients' competitors. As a former corporate communications executive, my niche was in healthcare. Now I have an opportunity within an agency to expand my knowledge and create something that is my own—a new practice group that can develop creative communication solutions for a variety of businesses. An agency is a fantastic platform to grow, create and innovate. That was a key driver behind my decision to make the switch.
4. For the recent graduate: As it's the time of year when new graduates are seeking employment, I add a bit of advice for them. It's important to consider two points as you embark on a career in communications. First, if you want to get solid, generalist experience and become knowledgeable about a variety of skills within our function, agencies are well suited for you to learn broadly and develop skills. On the other hand, if you are singularly passionate about a specific industry it makes sense to join a company within that sector and grow through the ranks. No matter which path you pursue, you must develop prolific reading and analytical skills, identify a mentor who can drive and challenge you, write with passion and precision and learn to network masterfully.
Srikant Ramaswami is EVP, global and emerging markets, healthcare, rbb communications.
Contact him at:  Srikant.Ramaswami@rbbcommunications.com