With the PRNEWS Brand Reputation Summit coming up on May 23-24, we're giving readers and soon-to-be attendees a chance to meet some speakers.
The event covers issues surround brand reputation, crisis management and brand safety
In this brief Q&A, we caught up with speaker Matisse Hamel-Nelis, VP of Communications, AbleDocs to discuss how a brand's digital accessibility can impact its reputation.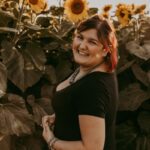 PRNEWS: How can a brand's commitment to accessibility positively impact its reputation?
Matisse Hamel-Nelis: By committing to accessibility in the built environment and digital space, a brand enables people to interact with them positively, cultivating a favorable brand image. The greater the number of positive customer experiences with your business, the higher the probability they will become loyal customers, thus reinforcing your brand's reputation.
PRNEWS: What are some common accessibility barriers that can negatively impact a brand's reputation?
Hamel-Nelis: When it comes to accessibility barriers in the digital space, the most common things that can negatively impact a brand's reputation for not enabling a barrier-free experience include, but aren't limited to:
Inappropriate or missing alternative text for images on websites, documents or social media
Use of overlays on a website (AccessiBe, UserWay, etc.)
Poor color contrast
Having non-descriptive links on your website or within a document
Uploading important documents (annual reports, financials, strategic plans, research and findings) to your website that are inaccessible
Missing captions and audio descriptions on videos
PRNEWS: How can companies ensure that their efforts to improve accessibility are genuine and not perceived as virtue signaling?
Hamel-Nelis: Regarding accessibility, brands need to realize that it's all about progress over perfection. We don't expect you to be perfect immediately, but we want you to show your commitment to improving.
Having an accessibility statement that lays out your commitment to accessibility is one thing, but how are you actioning it? It can be something small at first, like ensuring alt-text is on all your images on your website or social content, embedding accessibiltiy to bigger organizational functions, like procurement.
Organizations will be seen as genuine in their efforts when they truly embody the accessibility mindset. Accessibility shouldn't be an afterthought but rather woven into everything happening at the beginning, middle and end. Not only will this help build your brand's reputation to be one that includes the disability community, but it will also save you money by thinking about accessibility at the beginning, versus trying to shoehorn it in at the end.