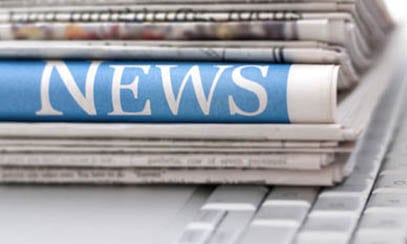 In PR, your media contacts and their news beats are your lifeline. Being up to date with those is what gets you and your client the outreach and placements you strive for and helps maintain the PR-media relationship.
If you don't keep up with changing beats or reporters, editors and producers going to new jobs, you will be playing catch up the next time you need to get in touch with them. Email addresses and phone numbers may have changed along with who is doing what. 
A Few Ways to Stay on Top of the Change in Beats and Jobs
To keep up, read as much as you can regularly in the outlets you work with. Engage the reporters, editors and producers as often as you are able.
Get on media and PR email lists that keep you up to date. Use LinkedIn and twitter as well so by linking with and following members of the media, you have a good chance of finding out their news that you need to know.
If there is a new beat being started or something is being discontinued, find out who is doing what and how you can start working with them on pitches. If the media contact is moving to a new job, find out what they will be doing there and see if they will be covering things you can continue to pitch them. I think of this as continuing your existing relationship – often for the better. For example, a trade publication reporter you know joins The New York Times or Wall Street Journal; you learn about it and you say congratulations on the new job and see if you can pitch them something.

It's Not Just the Hands-on or Personal Touch Here: Use Vendors and Software
All of this can't be done just by you and your PR staff; there are too many media outlets and too many reporters, editors and producers to keep track of. So, what is the solution to beat change overload? Use PR services such as Gorkana and PR Newswire and others who keep track of reporters and producers changing beats and outlets. Some of these services have a daily update on new beats and new jobs and some are less frequent. They can be pricey but they are worth every penny.
Additionally, get the best media database for your buck. And use it frequently.
Have someone on your staff be the dedicated person in charge of keeping the media lists fresh. You can also enlist your outside PR agency to help keep up with changes. Sometimes they may be even more helpful in the sense that they have contacts you don't have.
Use the media lists. If you don't use them for a while, chances are they will be out of date by the time you need them. You can't just rely on the reporter who leaves a job and sends out an email blast to keep up with changes.

Invite Media Out for a Bite or a Drink or Invite Them as a Guest to an Event
Beyond tracking them personally or having a staffer, agency or PR tech tool keep up with new beats or jobs, get together with the media in person. Yes, the media is busy, but if you have enough of a relationship or are creating one, ask them to have coffee, a bite or a drink. Have something worthwhile to tell them and see what they can tell you about pending news about them or their news organizations.
You can try this several times a year. But for an annual event to mingle with the press and keep up with them and what's new, try an event like the Financial Follies. That annual event in New York is run by the New York Financial Writers Association and allows PR people to invite press to sit at their tables.
Similar events take place in Washington, DC, and elsewhere and they are all part of the bigger picture in PR-media relations and how to keep up with changing news beats and finding out that your media contact is going to a new job.
Andrew Blum is a PR consultant and media trainer and principal of AJB Communications. He has directed PR for professional services and financial services firms, NGOs, agencies and other clients. As a PR executive, and formerly as a journalist, he has been involved on both sides of the media aisle in some of the most media intensive crises of the past 25 years. Contact him at ablum@ajbcomms.com or follow him on Twitter: @ajbcomms