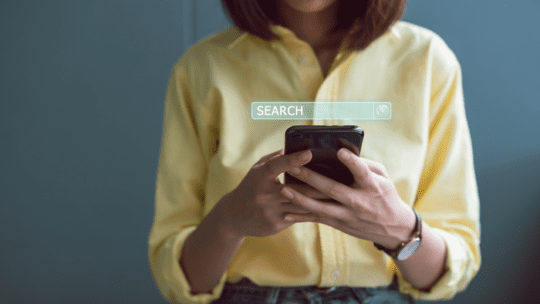 We know 2020 forced business to make many changes. This was true for SEO too.
Online services took a huge step forward, inserting themselves into how we navigate our lives. As a result, business's online presence came under more scrutiny and, happily, standards rose.
While 2021 may promise a return to previous practices, SEO and the online landscape are permanently altered. We see the below as major themes for 2021. Many spring from forced changes brought about in 2020.
Site Usability will Grow as a Major Ranking Factor. Recently, Google shifted focus to analytically tackle the nebulous concepts of site usability and user experience. Promoting sites that meet users' needs over those trying to play the algorithm was long the goal. Google has relied on indirect factors, like keyword density, to provide metrics for its algorithm.
This changes with Core Web Vitals. Released in 2020, it will become a ranking factor this May. Its three metrics provide numerical values for what Google has found to be prominent factors in a site's user experience. Currently, the initial loading process is the main focus. How long a site takes to show content and if that content drastically shifts location during loading. We expect Google to expand Core Web Vitals in what it tracks and shows. This should give SEO experts more specifics on what to address and how to improve performance and ranking. For example, this year we we hope to see a complete list of URLs that Core Web Vitals report flags.
The Pandemic Changed Shopping Behaviors, and They're Here to Stay. As the pandemic, hopefully, winds down in 2021, we will see a different dynamic with digital marketing and the value of SEO. The mass implementation of services like curbside pickup and online ordering, paired with the shift toward ecommerce, aren't going anywhere.
In the example of curbside groceries, it's not enough to have a functioning online ordering experience. Before COVID-19, customers were happy to take what they could get. These services were a bonus, not as a staple.
Consumers now are growing accustomed to shopping this way. They're changing shopping behaviors for the long term. Businesses will not only need to continue to improve online curbside shopping, they'll need to bring out all the bells and whistles. Look for feature updates like product ratings, full nutritional information and wish lists to start rolling out this year.
As the Battle Against Misinformation Rages, Google's EAT System Evolves. Online misinformation was at the forefront of Americans' minds leading up to and through 2020's election. Twitter instituted fact-checking measures for organic content, Facebook completely pulled political ads off its website. These moves created a shift toward individually hosted political websites promoted through SERPs, which involve more SEO and digital marketing for political campaigns.
Google already has a system, EAT (Expertise, Authoritativeness, Trustworthiness), for determining the credibility of a source. It's had EAT for years but finds itself in a more difficult landscape due to the political climate. The official stances of candidates sometimes cannot meet EAT's standards, forcing Google to take a side in political debates.
Websites that are not inherently political will fall under more scrutiny if their topic of focus is pulled into political conversations. For example, medical sites fall under twice the attention as they have an inherent duty to be trustworthy and now are part of the political discourse, whether they intend to be or not.
Regardless, if a site's topic is one of Google's misinformation focuses (health, news, laws, finance, race, etc.), it's still important to play into the EAT system. At the core of optimizing for EAT, websites simply need to strive to build themselves as a reliable expert in their field. Building authority should be the core of everyone's content strategy moving forward. Specific methods for websites to achieve this include:
Focus Your Content. It is better to be an expert in one field than to have general knowledge in many. Focus content on your brand's primary field of expertise and avoid exploring fringe and tangential topics.
Keep Updating. Don't only rely on evergreen content. Frequent updates about changes in your field will show Google that your site is not only knowledgeable, but it is continually adding to that knowledge base.
Establish Real Experts. Authors of content should be people that have an established background in the field. In addition, they should be visible on your site. Connecting real experts to the content on your site legitimizes what is being said and creates verifiable trustworthiness. You can still use freelancers to build content, but be sure to have your subject- matter experts consult on large-scale content projects. If possible, they should get the byline for the final product.
Stay Up-To-Date On Site Security. Maintaining the basics, such as HTTPS and other security and performance certifications, indicates to Google that a website is trustworthy and legitimate. A basic in SEO, but still relevant.
Contact: effectivespend.com