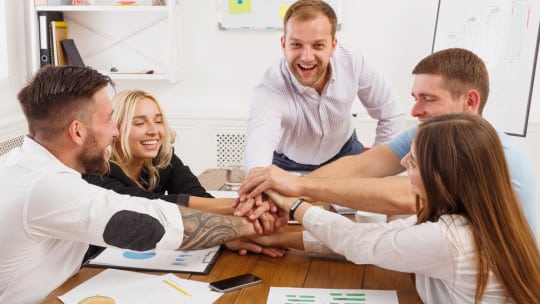 Last year, I moved. That meant along with changes to my billing address, my favorite coffee shop and my go-to dog park, I also switched cable TV providers, sending me down a month-long rabbit hole of technician visits, troubleshooting phone calls and frustrations of every kind.
Technicians would show up on the wrong day. When they arrived, they'd have the wrong equipment. Installers visited who couldn't troubleshoot followed by troubleshooters who couldn't install. Even complaining was difficult: I couldn't tell a cable company employee from a third-party contractor.
At the end of my rope, a friend advised that I needed to have my malfunctioning cable boxes rebooted.
So I poured a Grey Goose, took a deep breath, dialed the 800 number and settled in for another evening of agony. This was it, I told myself. If the reboot failed, I would opt out of cable TV for good and settle for a life of Netflix. Assuredly this was a First World problem.
As I learned from the woman with a lovely Southern accent who answered the phone, the call center was located in Alabama. While we waited on the technology—rebooting a cable box is the technological equivalent of watching paint dry—we swapped stories about our kids and aspirations about life. She had recently completed an MBA in health care administration (my business), and she wanted to quiz me about my work in the pharmaceutical industry.
After two reboots and more than one hour, we hung up. Not a single technical problem had been solved, but my issues with the company had vanished. No, it wasn't Zappos, but it was the best corporate PR I have ever been on the receiving end of.
Employees as Ambassadors
In an era of social media, news fragmentation and always-on communication, it is hugely naïve to believe that a company's executives can or should remain the sole face and voice of a company. Yet that is how many organizations view PR.
We invest in messaging sessions and coaching for those atop our companies, but beyond routine onboarding with new hires or educational sessions on the company mission, organizations too often forget that every employee, every team member is an ambassador, as critical to the brand as a celebrity spokesperson or executive.
Give an Inch, Get a Mile
There is a rich history of companies that have up-leveled by training their employees to serve as ambassadors of the brand they represent:
Dell has trained 9,000 employees to use social media via its Social Media and Community University that focuses on helping employees build a personal brand while, at the same time, reflecting the values of the company. That effort has paid off, particularly in recruitment, as would-be hires have 9,000 more windows into the company.
 Southwest has long been lauded for allowing staff more than a little leeway, especially around in-flight announcements—some of which have gone viral. That's paid off, not just in customer loyalty, but employee loyalty, too: Southwest made last year's Forbes list of companies most beloved by its employees.
Every employee at Zappos, no matter where they land at the company, spends two weeks in the call center where the primacy of the customer—the core of the company's magic—is illustrated firsthand. Customer service isn't just part of the company. At Zappos, it is the whole company, and training efforts are oriented that way.
This isn't a new trend. In the pre-internet age, the venerable outdoor catalogue company L.L.Bean established a reputation based on customer service. Legend has it that its call centers had one persistent source of inefficiency: People who called just to chat with the army of friendly souls who manned the phones. That's the kind of problem that you want to be known for having.
Investing in Your New Agency
Empowering employees as the public face of a brand is not just an opportunity for companies with strong customer-service chops, though. Any organization can benefit by ensuring that employees have the tools to fly the company flag any time they interact with stakeholders. And while the specifics vary across industries and companies, there are a handful of actions that will enable employees to convey to others why the company they chose to work for is, in fact, the greatest.
• Make communications a part of the onboarding process.Getting new staff on board is more than reviewing corporate policies, it's an opportunity to teach new faces to identify their audiences and equip them with the tools to convey why they are dedicated to the company (and their role within it).
• Make social media policies about permission, not prohibitions. Social media presents a unique opportunity to arm employees with the skills and power to use social networking in a positive way. When listing do's and don't's, spend more time on the do's.
• Encourage expression.The same voices too often seem to dominate company intranets or group chats. Communicators need to work with HR to make sure that these online gathering places are welcoming to all, so that critical voices are heard.
• Explicitly ask for help.Communications and public affairs departments should be unafraid of asking a broad range of employees for help plugging into their network. If there is a glowing article about the organization or an insightful blog post from the C-suite, that's an opportunity to ask staff to consider sharing. If employees are proud of where they work, they'll welcome the chance to highlight the good work being done.
• Avoid being stingy when it comes to company logo swag. Yes, it's a small thing, but while the goal is not to create human billboards, employees deserve a shirt, water bottle or even backpack adorning the company logo. They usually return the favor by sporting their wares with pride.
When we think of raising the public profile and image of our companies, the reality is that it doesn't always take executive-level spokespersons or big-idea consultants to make a difference. When I was at the end of my rope with the cable company, it wasn't the C-suite or a slick communications campaign that made the difference.
Sometimes, all that's needed for game-changing PR is a committed call center employee who really cares.
Note: This content appeared originally in PR News Pro, March, 13, 2017. For subscription information, please visit: https://www.prnewsonline.com/about/info
CONTACT: morry.smulevitz@abbvie.com