On April 17 at its annual Measurement Conference in Philadelphia, PR News will induct three communications leaders into one of its most exclusive clubs: the Measurement Hall of Fame. Leslie Gaines-Ross of Weber Shandwick, Tina McCorkindale of the Institute of Public Relations and Jim Macnamara, professor at University of Technology Sydney, were selected as 2018 inductees by their peers in PR News' Measurement Hall of Fame and by PR News' editorial team.
Established in 2011, PR News' Measurement Hall of Fame recognizes long-standing and continued efforts in advancing and championing PR measurement and analysis, and the promotion of key metrics within the PR community. Members of the Hall of Fame nominate potential inductees, who are then judged by the Hall of Fame selection committee on these criteria:
• The time period in which the nominee has been a champion of PR research and measurement, and the influence the nominee has had in the larger PR community
• The ways in which the nominee has taken part in developing and establishing PR measurement standards
• Successful measurement programs the nominee has established for specific organizations or clients
• Publications or articles about PR measurement the nominee has authored or co-authored
The 2018  Measurement Hall of Fame inductees:
Leslie Gaines-Ross, Chief Reputation Strategist, Weber Shandwick
Leslie Gaines-Ross is a trustee of the Institute for Public Relations (IPR) and champions its mission. She has partnered with IPR on two [email protected] research studies, one on Perspectives on Diversity and Inclusion and another on Perspectives on Reputation. She's a frequent spokesperson at conferences and summits, at universities and in the top tier media where she addresses how to measure corporate reputation. A prodigious blogger (Reputation Xchange), her influence goes well beyond Weber Shandwick.
Gaines-Ross' understanding of the central ingredients driving admired companies and their CEOs' reputations, in particular, has been put to use by many Fortune 500 companies. Her work on social CEOs—CEOs online—broke new ground and has been tracked since 2010. Beginning in the late 1990s, when she joined Burson-Marsteller, Gaines-Ross created several research studies that provided deep insights into CEO reputation, online influence and corporate reputation.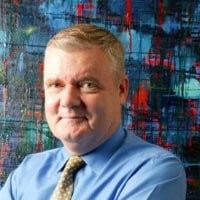 Jim Macnamara, Distinguished Professor of Public Communication, University of Technology Sydney
Jim Macnamara has been advancing PR metrics and analytics for more than 30 years, in both the corporate and academic worlds. He has served as chairman of AMEC and contributed to the development of the AMEC Integrated Evaluation Framework. Among the 16 books he has authored are "Organizational Listening," "Evaluating Public Communication," "Journalism & PR" and "The 21st Century Media (R)evolution."
He is a regular adviser to the U.K. government communications service. In 2017 he was presented with AMEC's highest honor, the Don Bartholomew Award for outstanding service to the industry. He later won the Pathfinder Award, the highest academic honor awarded by the Institute for Public Relations in the U.S.
In addition to his current role at UTS, Macnamara is a visiting professor at the London School of Economics and Political Science. Before joining UTS, Macnamara's communications practice spanned journalism, public relations and media research, including founding and heading the Asia Pacific office of global media research company CARMA International.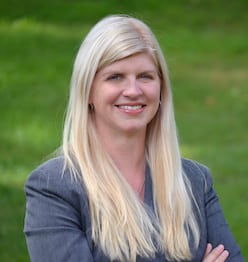 Tina McCorkindale, President and CEO, Institute for Public Relations
In her current role at IPR, Tina McCorkindale is on the forefront of establishing measurement standards. At conferences, she speaks about it with the fervor of a politician on the campaign trail. At IPR she has increased its number of original research studies and is conducting international research symposiums to help further IPR's mission on a global scale.
Prior to leading IPR, McCorkindale was a professor and a research analyst. She was an early pioneer of research unearthing the importance of measuring social media use in organizations, including analyzing and measuring concepts of communication, reputation and transparency. Her research on benchmarking and tracking social media use has helped companies think more strategically and encourage engagement, rather than dissemination. She has more than 125 research presentations to her name and her work has been published in several books and academic journals. Formerly, she was a senior research analyst at companies including Cision and Visible Technologies, where she conducted advanced analytics with enterprise-level clients.
The 2018 Measurement Hall of Fame inductees will be honored during a special ceremony April 17 at PR News' Measurement Conference in Philadelphia.