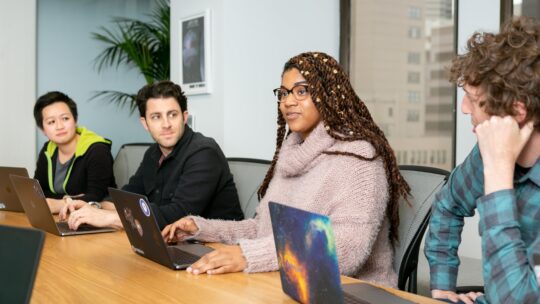 Staying updated with the latest trends and continuously developing your skills is not just a choice but a necessity–especially in the rapidly-changing world of communications. However, the cost of formal education and training programs can sometimes be a barrier. Fortunately, there's a wealth of free resources available for communicators, offering valuable insights, skills and knowledge. 
The Power of Free Education
Julia Voloshchenko, PR Manager at Usetech, highlights the significance of free education in her professional journey: "In addition to paid training and professional development, I don't miss the opportunity for free education, including courses, articles and webinars."
She has used tools such as HubSpot, Great Learning, MuckRack Academy, Coursera, Semrush, Udemy and Google Digital Garage for training. 
Randi Brown, a PR account executive at Red Knot, emphasizes the versatility of free resources: "I've been utilizing LinkedIn Learning primarily for personal career development for over a year or so now. While I also enjoy the professional development that comes from webinars and other resources, the pacing and the myriad of options on LinkedIn are second to none."
Daniel Mendez, executive communications and external engagement—technology communications at Johnson & Johnson, has an approach that deviates from traditional professional development. He uses podcasts as a source of free knowledge and inspiration.
In particular, he has listened to "The New CCO" by Page Society and "The Business Communicators" by Austin Staton, Hattie Horn, Thomas Baen, and Kim Davis.
"They keep me engaged during commutes while delivering timely industry discussions. Hoopla is also a wonderful way to access knowledge. You can hook it up to your local library account and enjoy free access to thousands of eBooks and audiobooks."
However, like many professionals across various industries, Mendez emphasizes that the dubbed "YouTube University" is not to be missed. "If I had to pick, YouTube is probably the most valuable, free resource available on the web. I create playlists with TedTalks, interviews, or webinar recordings I find, and listen to them as podcasts on my way to work…When I finish a good book, I search for interviews and talks with the author, so that I can learn more about their theories, ideas, or perspectives, directly from them."
Evaluating Free Resources
While the accessibility of free resources is undeniable, communicators must be discerning in their choices. As Mendez points out, while free resources offer flexibility and accessibility, "the challenge lies in ensuring the credibility and relevance of the content.
"I'm selective about my choices, preferring reputable sources, verified speakers, and content that aligns with my goals," he says. "While paid options provide structured curricula and recognized certifications, blending free resources with paid courses ensures a well-rounded development strategy and allows you to own your journey."
Voloshchenko advises scrutinizing the feedback and the course syllabus.
"Does it meet my requirements? Will it cover my needs and knowledge gaps? Are there any of my colleagues who would recommend the course?"
Identifying the most beneficial courses from the plethora of available options can be daunting. Voloshchenko pinpoints three courses that significantly contributed to her professional growth: Fundamentals of Media Relations by MuckRack, Modern PR by Udemy, and The Ultimate Public Masterclass by Udemy. These courses, she says, helped her gain valuable insights and a broader perspective on her profession. She underscores the importance of these courses in expanding her knowledge base.
Balancing Paid and Free Resources
While free resources offer numerous advantages, it's essential to strike a balance between free and paid professional development. As Mendez puts it, "While structured courses provide comprehensive learning and, most importantly, credentials and proof of training, free resources keep me agile in embracing emerging trends and novel perspectives."
"The way I see it is that you should use free resources to explore a topic and learn the basics to incorporate it into your work," he adds. "If it's valuable and it's worth developing further, then I look for opportunities to pursue paid opportunities, first through my employer, and then on my own."
Voloshchenko suggests that the decision to invest in a paid course should be driven by the relevance and expertise of the instructor, as well as the course's alignment with one's specific needs and goals.
Building a Strong Network
Great learning doesn't happen in isolation. A strong network of fellow practitioners can serve as a valuable resource for staying updated on industry trends and best practices. Mendez highlights the importance of this network: "The key is to curate the people you follow and connect with to ensure you receive from them relevant articles, papers, thought leadership pieces, and updates on the latest trends."
Industry-focused websites such as PRSA, IABC and the Institute of Internal Communications, among many others, also offer free resources.
Actively engaging with peers, sharing experiences, and participating in online discussions and debates allow communicators to tap into the collective wisdom of their professional community, amplifying their understanding of the field's progress—without breaking the bank.
The quest for knowledge and professional growth for communications professionals is ongoing. Free resources offer communicators a flexible and accessible means of expanding their skills and staying updated on industry trends. Leveraging these resources strategically—while balancing them with paid opportunities and networking with peers—can help communicators excel in their profession.