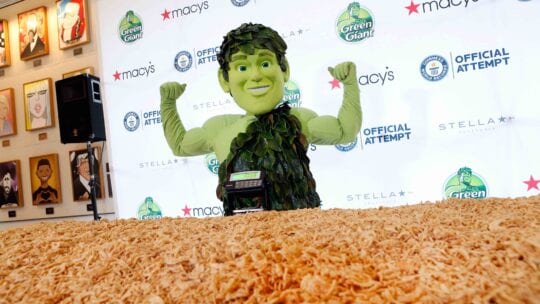 [Editor's Note: As the holidays near, we spoke to Kristin Berlew, senior manager, PR, B&G Foods, which owns Green Giant. We asked about the brand's holiday plans amid uncertainty surrounding COVID-19, as well as how its messaging strategy changed. Responses were lightly edited.]
PRNEWS: Thanksgiving is going to look a lot different this year. How is Green Giant preparing for this holiday season?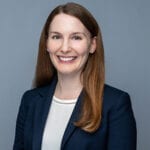 Kristin Berlew: We are very excited to debut an update to our float in the Macy's Thanksgiving Day Parade. The Green Giant's beloved apprentice, Little Green Sprout, will appear for the first time.
We are still evaluating our Thanksgiving initiatives for this year. We have a number of fun ideas and will decide soon whether we should move forward or hold for 2021.
PRNEWS: How are you weighing your options?
Berlew: It's been a tough year to plan ahead, not knowing how the pandemic will impact American lives and the news cycle. We are evaluating our plans week-by-week and need to be nimble enough to shift plans to 2021, if that feels like the most appropriate thing to do.
For such a Thanksgiving-centric brand, it's been important for us to keep in mind that this Thanksgiving will be a huge departure from the norm, and it might not be appropriate to make big news the way we typically like to.
PRNEWS: Has Green Giant's communication strategy changed during the pandemic?
Kristin Berlew:Early in the spring, we needed to change our messaging. We knew consumers had our products, but we had to inspire them to start using them. We created a program focused on challenging influencers to create recipes using B&G Foods staples they had in their kitchens.
We have been working with influencers on a rolling basis to identify B&G brands and create a recipe or meal with them. It's important to us that they don't go out and buy our products. We want their experience to be just like consumers who are looking in their pantries for three meals a day.
It's a different approach as we are letting them take the lead on which brands they feature, based on what they already have.
PRNEWS: Last year for Thanksgiving, Green Giant broke the Guinness World Record for creating the largest serving of green bean casserole. How did this stunt fit into your brand awareness strategy?
Berlew: Green Giant became a partner of the Macy's Thanksgiving Day Parade in 2017, and we knew it was important to come up with a stunt that would help the brand break through the media related to the parade. We decided to set a giant record by creating the world's largest serving of green bean casserole. In 2019, we decided to break our record and far surpassed the 2017 earned media impressions.
PRNEWS:How does having an iconic brand mascot make it easier and also more challenging to tell your story?
Berlew:There's a natural interest in everything we do with [the Green Giant]. The challenge is being very selective in how we activate him, and how often. It's a delicate balance of injecting him into pop culture opportunities, but not so often that we lose the impact we make when partnering with charitable organizations and other brands.
Whenever we evaluate partnership or PR opportunities, we always consider ways we can incorporate the Green Giant. Some of our most successful initiatives included: a charitable partnership with Movember, where we put a giant mustache on the Green Giant statue in Blue Earth, MN. The Giant 'ran' the St. Jude Marathon as part of our partnership with St. Jude Children's Research Hospital, and he searched for love with a dating profile as part of a Valentine's Day initiative with Farmer's Only.
Contact: [email protected]